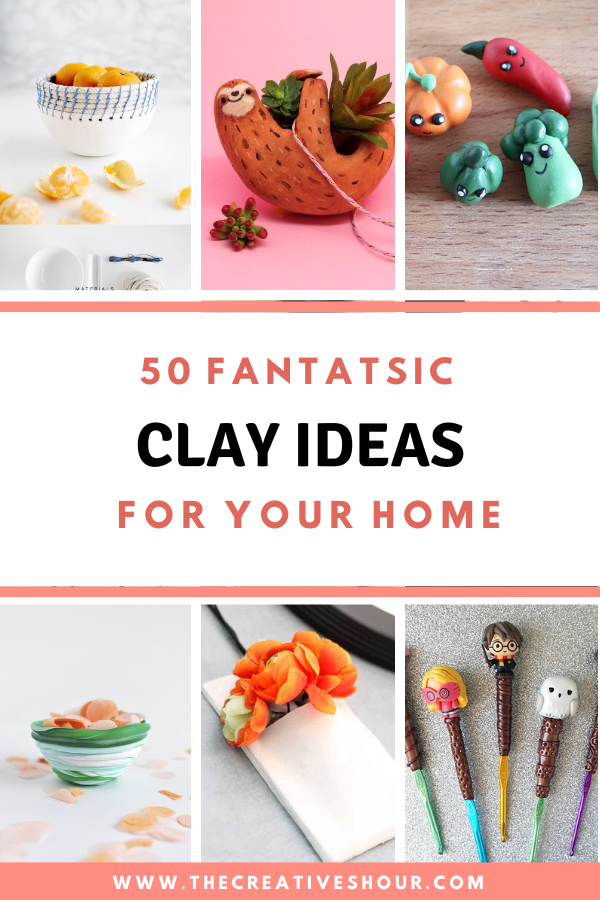 Get ready to dive into a world of squishy, moldable goodness with our round-up of clay ideas for fun handcraft projects! If you're tired of boring old crafts and are ready to unleash your inner wizard, you're in for a treat. We've compiled a collection of entertaining and wildly creative clay craft projects that will have you crafting until your fingers ache (in a good way). From wonky sculptures that will make Picasso proud to quirky jewelry that will make heads turn, this article is your passport to a wonderland of ideas for clay.
So, grab your apron, prepare for some inevitable messiness, and embark on this amusing clay-venture together!
25+ Cute Paper Crafts For Kids For A Fun Time
25+ Creative And Amazing String Art Ideas To Get Inspired
40+ Spectacular Rock Painting Ideas For You To Experiment With
1. Clay Ideas For Earrings
Source: clay_andco
If you love handmade jewelry, then this one here is your jam. Clay ideas like this one are unique yet easy and fancy. The hot pink and zebra pattern is so trendy. Instead of burning a hole in the pocket for the handmade earrings you see online, these are much more cost-effective.
2. Clay Ideas For Kids
Source: atelier.lisabet
Imagine this little Christmas tree ornament hanging on the tree. How beautiful it looks! This pink and blue dual-star ornament is something that even your kids can play around with. Clay craft is a unique way to keep the kids engaged productively.
3. Polymer Clay Succulent
Source: saylisonar.arts
Introducing the fabulous, low-maintenance marvel known as the Polymer Clay Succulent! It's the plant you've always wanted without all the pesky watering and sunlight demands.
4. Leaf Dish Clay Idea

Source: liagriffith
This sophisticated leaf dish would burn a hole in your pocket if you had to buy it from a store. But Voila! All you need to do now is purchase clay, mold, a few basic tools and paint later.
5. Handcrafted Wind Chime
Source: artzbyhemz
Create your own enchanting DIY wind chimes with these white clay crafts! Crafted from air-dry clay, this whimsical wind chime adds artistic elegance to your outdoor space.
Expert tip by TCH - Experiment and Invent: Clay is your playground, and you're the mad scientist of crafting. Don't limit yourself to conventional ideas—go wild and invent your clay creations! Mix different colors, textures, and shapes to unleash your inner artistic genius. Create a clay teapot with antlers, a whimsical garden with dancing vegetables, or a sculpture that looks suspiciously like your eccentric neighbor. The possibilities are endless, so you must let your imagination run free and let the world marvel at your uniquely hilarious clay masterpieces!
6. Air Clay Ideas For Fancy Dishes
Source: phenuxela
These elegant, handmade bowls combine the beauty of clay craftsmanship with sustainability. You can mold and shape air-dry clay into stylish bowl designs with just a few simple steps. Let the imagination run wild as you experiment with various textures, colors, and patterns to make each bowl unique.
7. Eye of the Wall
Source: isoscella

I love clay decoration ideas; who doesn't? But instead of wall frames and the usual hanging DIY projects, how about something unique and 'EYE-catchy'? Totally in love with this green eye. It is amazing, artsy, and it certainly does justice to any modern home decor.
8. Wall Hanging Decor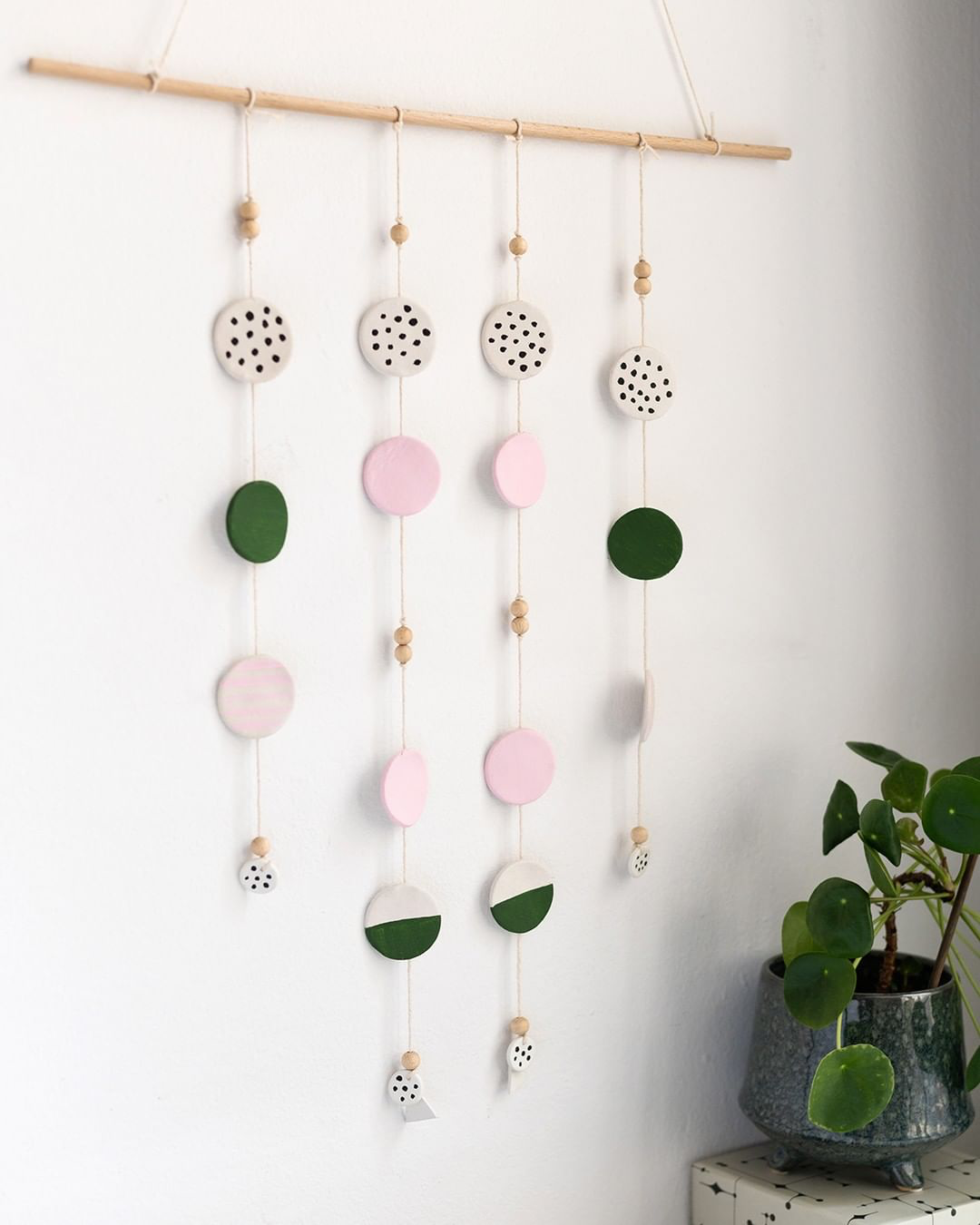 Source: we love handmade mag
Create your own stunning DIY clay wall hanging with this easy and enjoyable craft project. Mold and shape air-dry clay into unique designs, from intricate patterns to nature-inspired motifs. Let your creativity shine as you paint and embellish your clay masterpiece with vibrant colors, metallic accents, or natural finishes.
9. Mini Pot DIY – Clay Design Ideas
Source: a pretty fix
This speckled DIY planter is perfect for planting those tiny little plants and flowers. It is so adorable that you can place this anywhere, from the study table to the bathroom shelf.
10. Painted Clay Bowls
Source: chococherry_strawberry
These are perfect for a fun weekend, and you can certainly use these to decorate that corner table. And the best part is painting these fruity bowls. I can totally imagine them sitting on my corner table and finding some way to use them. But what I love about these is that it is hassle-free. There is no need to bake these. How amazing is that!
11. Beaded Garland Clay Ideas
Source: creamery cements
"DIY Beaded Garland Clay" is a creative and fun project that combines the beauty of beaded garlands with the versatility of clay. Whether you want to add a touch of elegance to your home decor or create personalized accessories, this DIY project offers endless possibilities. Let your imagination go wild as you enjoy the process of crafting your own unique beaded garland clay.
12. Ring Dish
Source: earthavenuecreations
Create your own charming DIY clay ring dish! This fun project combines creativity and functionality. It makes a lovely gift or a delightful addition to your dressing table, offering a stylish and practical way to keep your precious rings safe.
13. Spiral DIY Clay Ideas
Source: diy.homedecorinspiration
If you are struggling with kids glued to their phones, how about introducing them to clay art ideas? These ideas with clay here are easy and also helpful. You can easily use them as key stands or even to place your tiny table planters on them.
14. Ring Trays Clay Ideas
Source: lu loves handmade
This DIY project allows you to design your stunning ring display trays, perfect for organizing and showcasing your favorite jewelry pieces. Mold and shape the clay to create unique, customized tray designs matching your style and decor. Once the clay has dried and hardened, you can paint it with your preferred colors or add intricate details for a touch of sophistication.
15. Sunglass Chains For Your Little One
Source: doreminossa
Crafted with love and creativity, these handmade accessories are practical and trendy. Shape colorful and vibrant clay beads, charms, and embellishments to add a personal touch to your sunglass chains
16. Face-like Trinket Dish
Source: raspberrycherry_
Looking for a perfect companion to hold your tiny treasures? Say hello to the DIY Face-like Trinket Dish, your new quirky clay creation! Molded with love (and some serious artistic talent), this dish will give your trinkets the glamour they deserve. It's like having a tiny, expressive face, always happy to hold your precious items.
17. Clay Lantern Ideas
Source: the_diyguru
Introducing the "DIY Clay Lantern designs" – your ticket to illuminating hilarity! This brilliant creation combines the finesse of crafting with the charm of pottery. Get ready to mold, squish, and transform clay into your luminescent masterpiece.
18. Miniature Rudolf
Source: diy miniatures
In a world where creativity knows no bounds and tiny miracles are born, behold the wonders of DIY Clay Miniatures! With just your nimble fingers and a sprinkle of imagination, become the Michelangelo of the miniature universe.
19. Clay Tiles Ideas

Source: spathanna
Discover the joy of getting your hands dirty while pretending to be a master artiste. These clay tiles will bring a touch of whimsy to your humble abode, and hey, who needs Picasso when you have clumsy fingers and wild imagination?
20. Clay Owl Pendants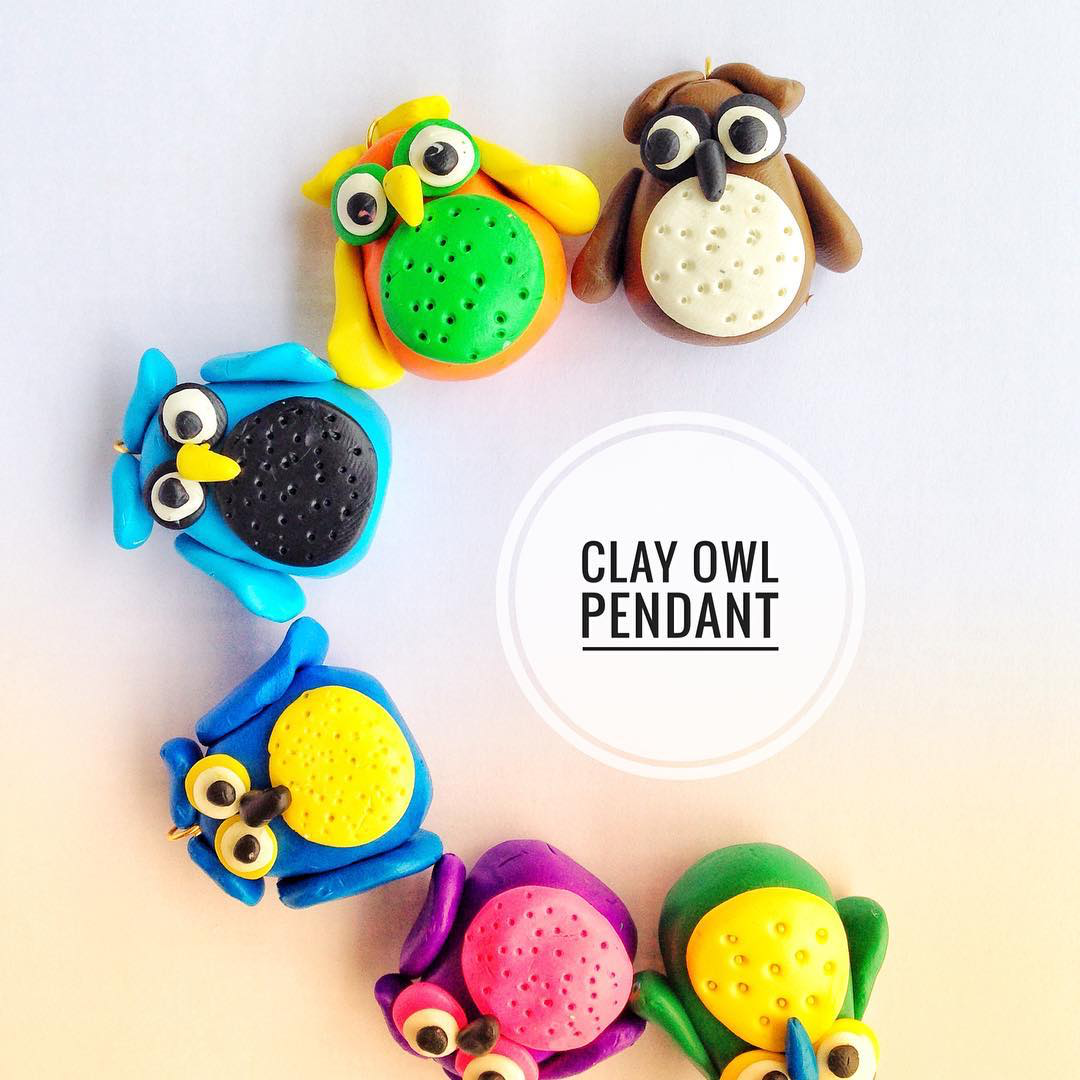 Source: alayna.crafts
Whether you're a beginner or a seasoned DIY enthusiast, these adorable pendants are an absolute hoot to make. Show off your crafty skills and let these owls steal the show with their quirky expressions and charming personalities.
21. Polymer Clay Cactus
Source: chelsea makes
Need a prickly pet that won't require watering or sunscreen? Look no further than our DIY Polymer Clay Cactus! So, get your crafty hands ready to mold and shape this desert delight that'll fool your friends into thinking you've mastered horticulture.
22. Orange and Black Wall Hanging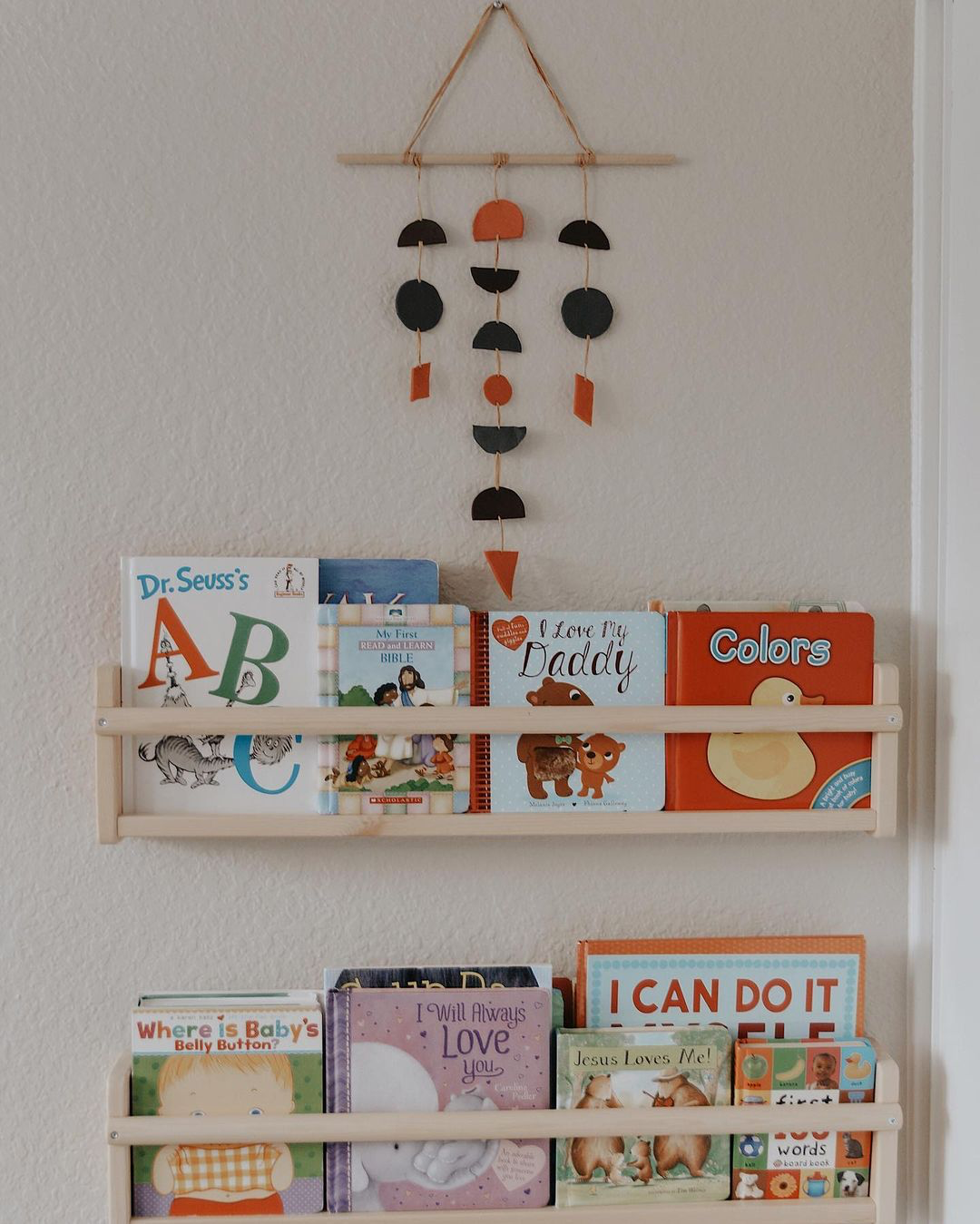 Source: mary's cozy space
Want to add a touch of spooktacular charm to your walls? Look no further than our DIY clay Orange and Black Wall Hanging! This wickedly easy project will have your guests screaming with delight.
23. Custom Keychain
Source: hound_in_hand
There are some air dried clay projects that will mesmerize you so much that you will be forced to make it; this one here is one such project with air dry clay. This DIY keychain uses beautiful pastel-colored clay beads. But my favorite is the little round clay disc that says 'keys.'
24. Beaded Necklace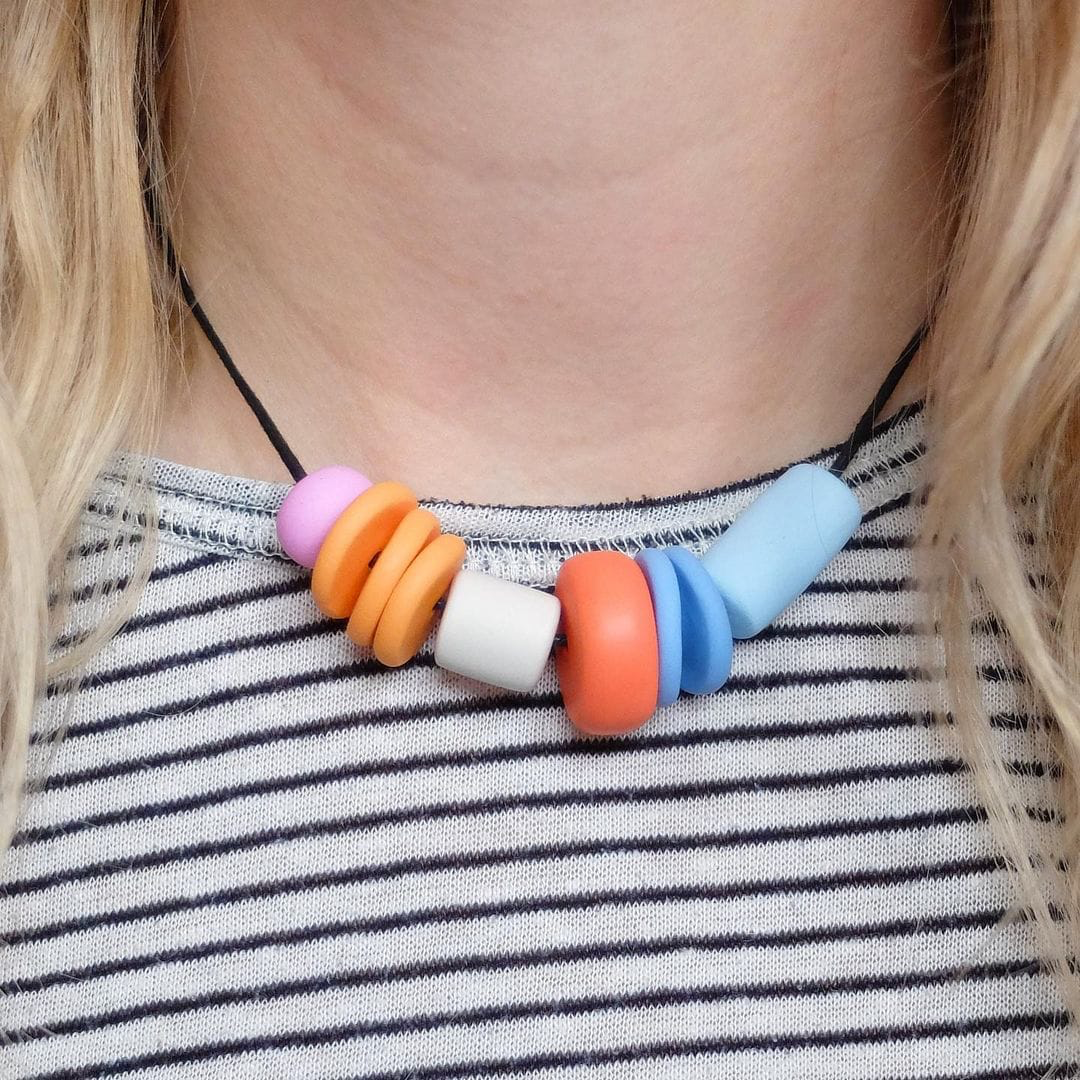 Source: 26thofmay
Are you looking to rock the latest fashion trend without breaking the bank? Say hello to the DIY Clay Beaded Necklace! This fabulous neck candy is the epitome of chic on a shoestring budget.
25. Air Drying Clay Pit and Dot
Source: cts_creative_world
Unleash your inner Picasso with the 'DIY Pit and Dot Clay Miniature' kit, guaranteed to take your crafting skills to the next level… or maybe just the tiny level! This hilarious adventure in minuscule sculpting will have you squinting, giggling, and questioning your life choices.
26. Mini Christmas Tree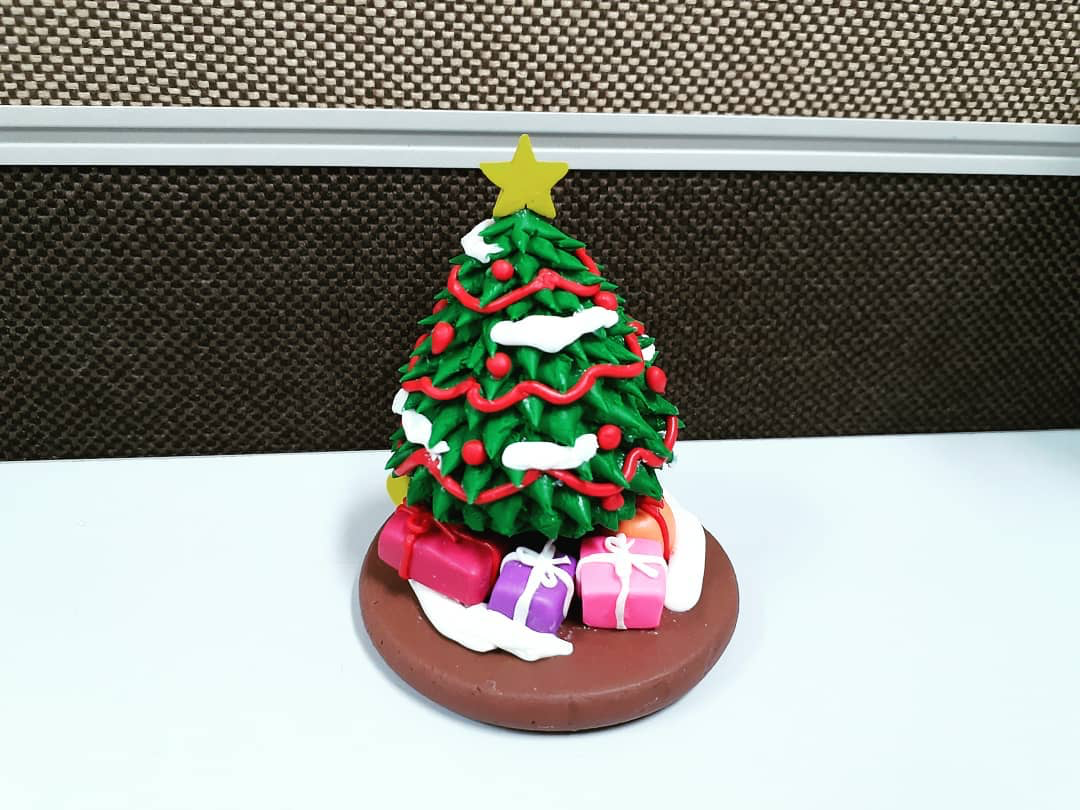 Source: moonpieclay
In a holiday twist, Santa would surely approve of, unleash your inner sculptor and create a DIY clay Mini Christmas Tree that'll make even the Grinch grin! Roll up your sleeves, grab some clay, and prepare for an epic air dry clay project in a pint-sized package.
27. Air Dry Clay Projects Room Decor
Source: bangbang.honey
Room decor ideas are fun to experiment on. Once in a while, in this busy life, it is essential to remind ourselves that we should not forget to live. This 'stay wild' reminder is perfectly accompanied by green vibes.
28. Paper Pins – Clay Characters Ideas
Source: hetvi.joshi2
How about we go a little extra with these fun clay ideas for the mundane paper pins? They look adorable. And I love the detailing, not just the scarves and red hats but also the miniatures that have tiny blue earmuffs. Now that's some intricate details!
29. Cool Clay Ideas
Source: madhu_inspires
Have you ever eyed those beautiful ceramic and hand-painted containers which cost like diamonds? Well, if you have, this is a budget version. Look how adorable the dog handle is!
Expert tip by TCH - Get Messy, But Not Too Messy: Clay is the Picasso of craft materials—it loves getting its hands dirty. So, don't be afraid to dive in and let the clay fly! Just make sure you're prepared for the aftermath. Lay down some old newspaper or tablecloth to catch the rogue clay bits that inevitably end up everywhere. Remember, while creating beautiful handcrafted projects is the goal, unintentional clay fights with your pets or loved ones probably won't win you any awards.
30. Clay Tea Light House
Source : claythefayway
Looking to brighten up your home in a whimsical way? Say hello to the "DIY Clay Tea Light House"! This quirky project combines your love for crafts and a burning desire to create an adorable abode for your tea lights.
31. Yeehaw Ring Holders
Source: bangbang.honey
Molded into adorable little cowboy boots with a yeehaw twist, these clever holders add a touch of Western flair to any space. As you place your precious rings onto their spurs, you'll feel like the sheriff of bling town..
32. Pumpkin Candles
Source: roxannarostova
Get ready to light up your Halloween with DIY Clay Pumpkin Candles! This quirky project will have you rolling in laughter and wax. Start by molding orange clay into pumpkin shapes, ensuring each one is as wonky and goofy as possible. Then place a few small candles in the mold.

Also read – 30 Simple And Easy DIY Polymer Clay Ideas For All Ages
33. Handmade Christmas Gift
Source: pretty life girls
If you are looking for quality time with your kids this weekend, this clay project is your best option. The snowman is so cute, and so are the Christmas trees with the yellow ball on the top.
34. Mini Coiled Clay Bowl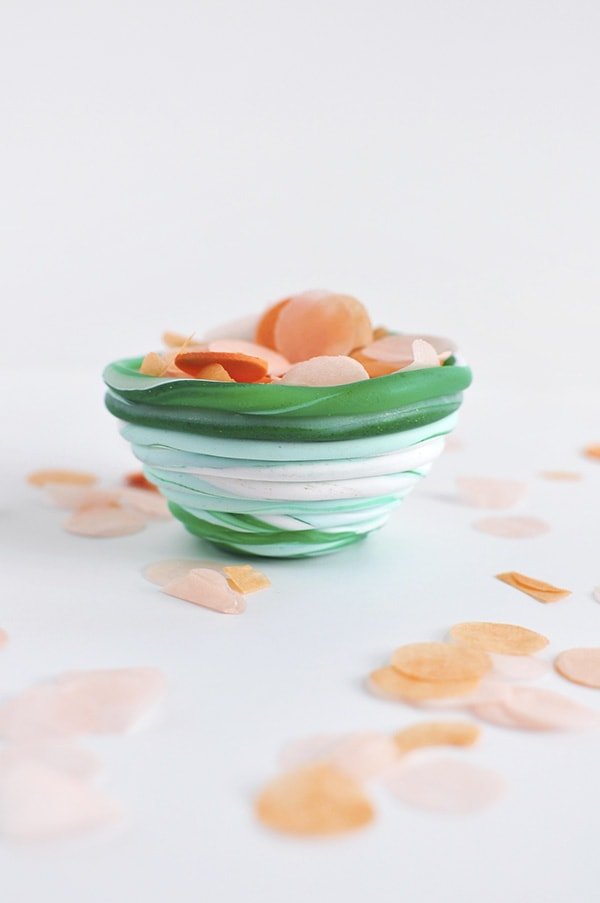 Image and tutorial by Delineate Your Dwelling
Introducing the Mini Coiled Clay Bowl, the pint-sized powerhouse of pottery! It's like a regular bowl but cuter than a button on a teddy bear's nose.
35. DIY Clay And Rope Pot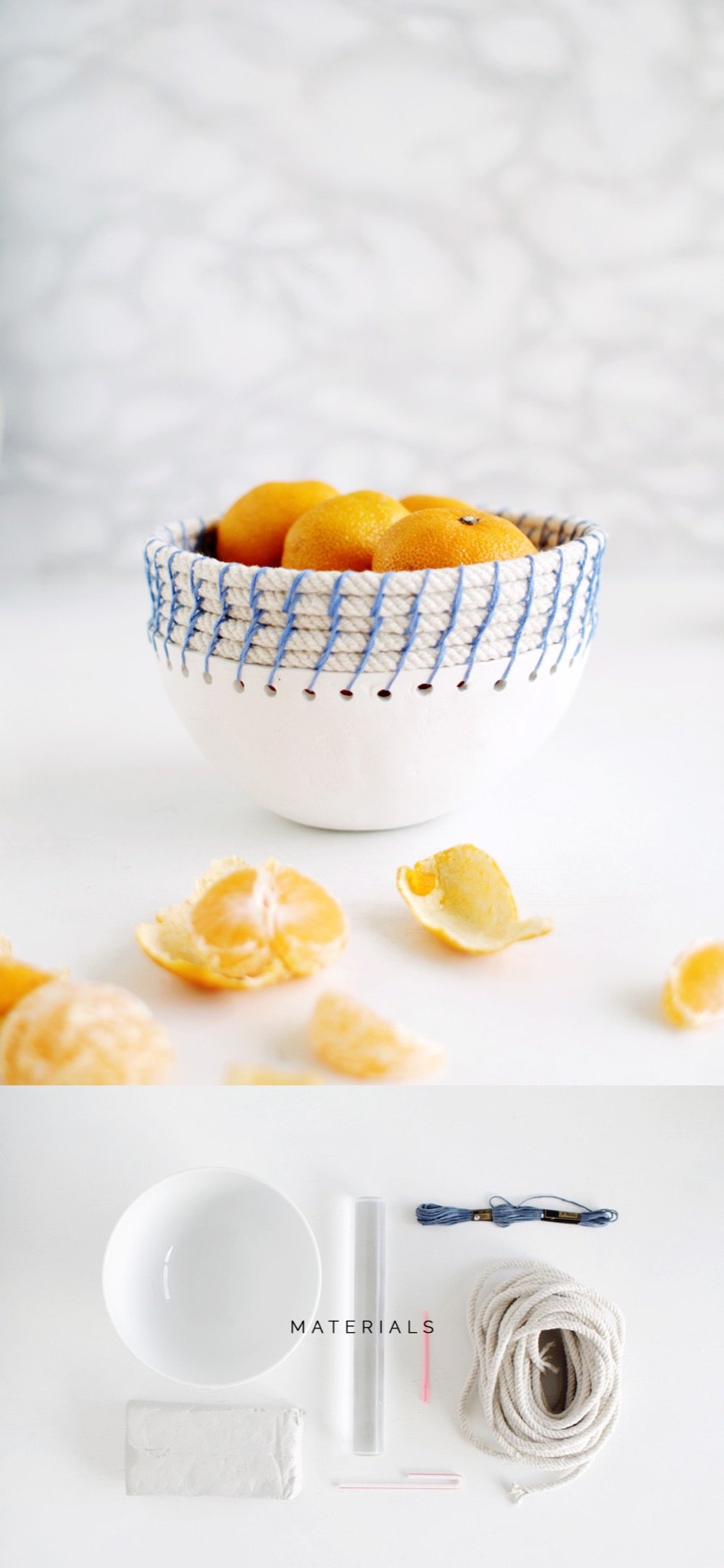 Image and tutorial by Fall For DIY
Get your hands dirty and unleash your inner Picasso with these small clay projects ideas! It's the perfect way to test your artistic skills while channeling your inner MacGyver.
36. DIY Adorable Clay Vegetables
Image and tutorial by Organized 31
This tutorial lets you sculpt your quirky veggie gang without needing a green thumb. Mold your misshapen carrots, plump tomatoes, and curvaceous cucumbers so charmingly imperfect that they'll make the real veggies jealous! You can also try making a few clay mushrooms as well!
37. Air Dry Clay Vase
Image and tutorial by Gathered
Made with a combination of air, dreams, and a touch of clumsiness, this vase embodies the essence of "unintentional art." Mold it, shape it, squish it, and let gravity do the rest!
38. DIY Salt Spoons Using Air Dry Clay
Image and tutorial by Gathered
Sick of those mundane, store-bought spoons? Get your hands dirty and whip up your very own salt-scooping masterpieces. These air dry clay ideas are perfect for adding a pinch of fancy to your kitchen adventures.
Expert tip by TCH - Embrace the Imperfections: Remember, working with clay is like conversing with a mischievous gnome. Don't stress about creating the perfect masterpiece. Instead, embrace the delightful quirks and wonky shapes that come with it. Who needs symmetry when you can have a sculpture that looks like it had a wild night out? Let your clay creations have their unique personalities, and enjoy the humorous results!
39. DIY Clay Candle Holders
Image and tutorial by Artsy pretty Plants
Looking to add elegance to your home while simultaneously discovering your hidden talent for sculpting? Look no further than our DIY Clay Candle Stick Holders! This adventure in craftsmanship begins with a clump of clay and ends with a masterpiece that can only be described as "unique."
40. DIY Mountain Photo Stand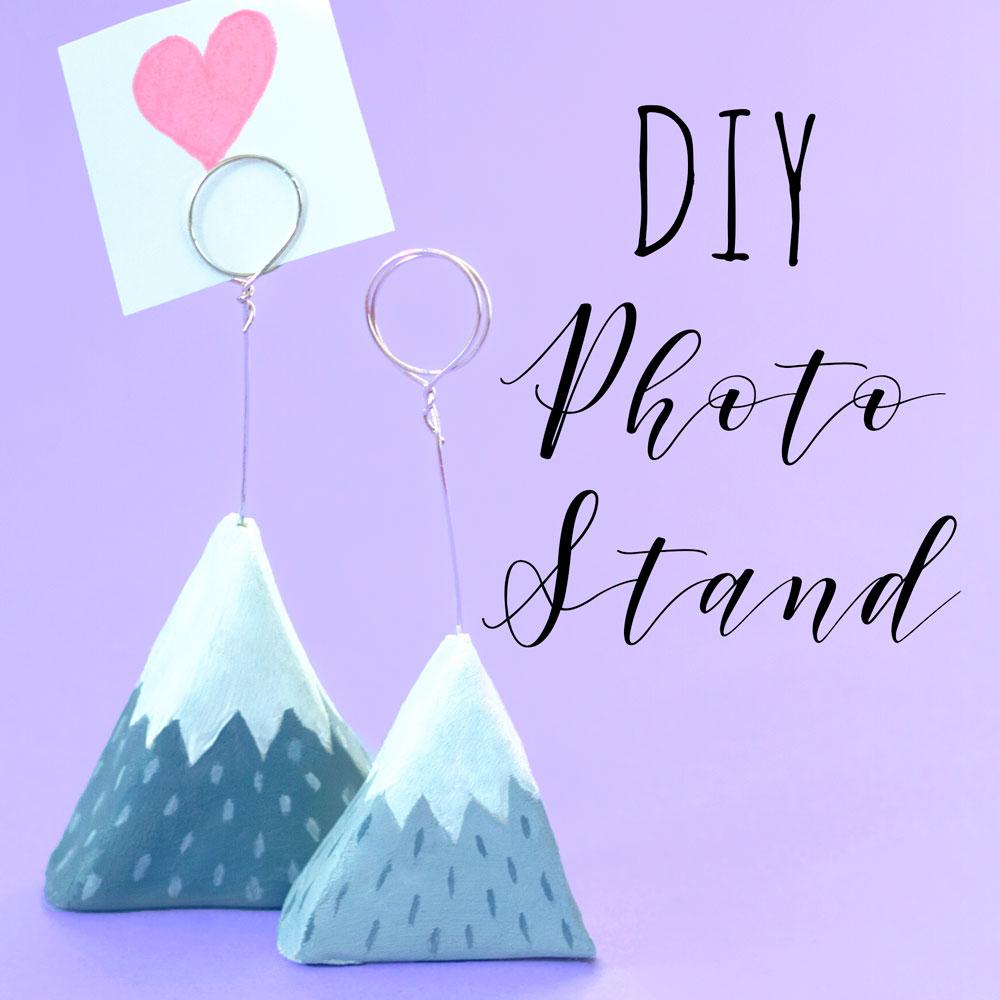 Image and tutorial by Doodle And Stitch
Introducing the DIY Clay Mountain Photo Stand, the pinnacle of photo display innovation! This quirky masterpiece combines the beauty of majestic mountains with your favorite snapshots.
41. DIY Clay Alphabet Container
Image and tutorial by Willow Day
Looking for a fun way to organize your stuff? Say hello to the DIY Clay Alphabet Container! This quirky little project lets you mold your very own alphabet-shaped containers using just clay and a sprinkle of imagination.
42. Clay Pencil Holder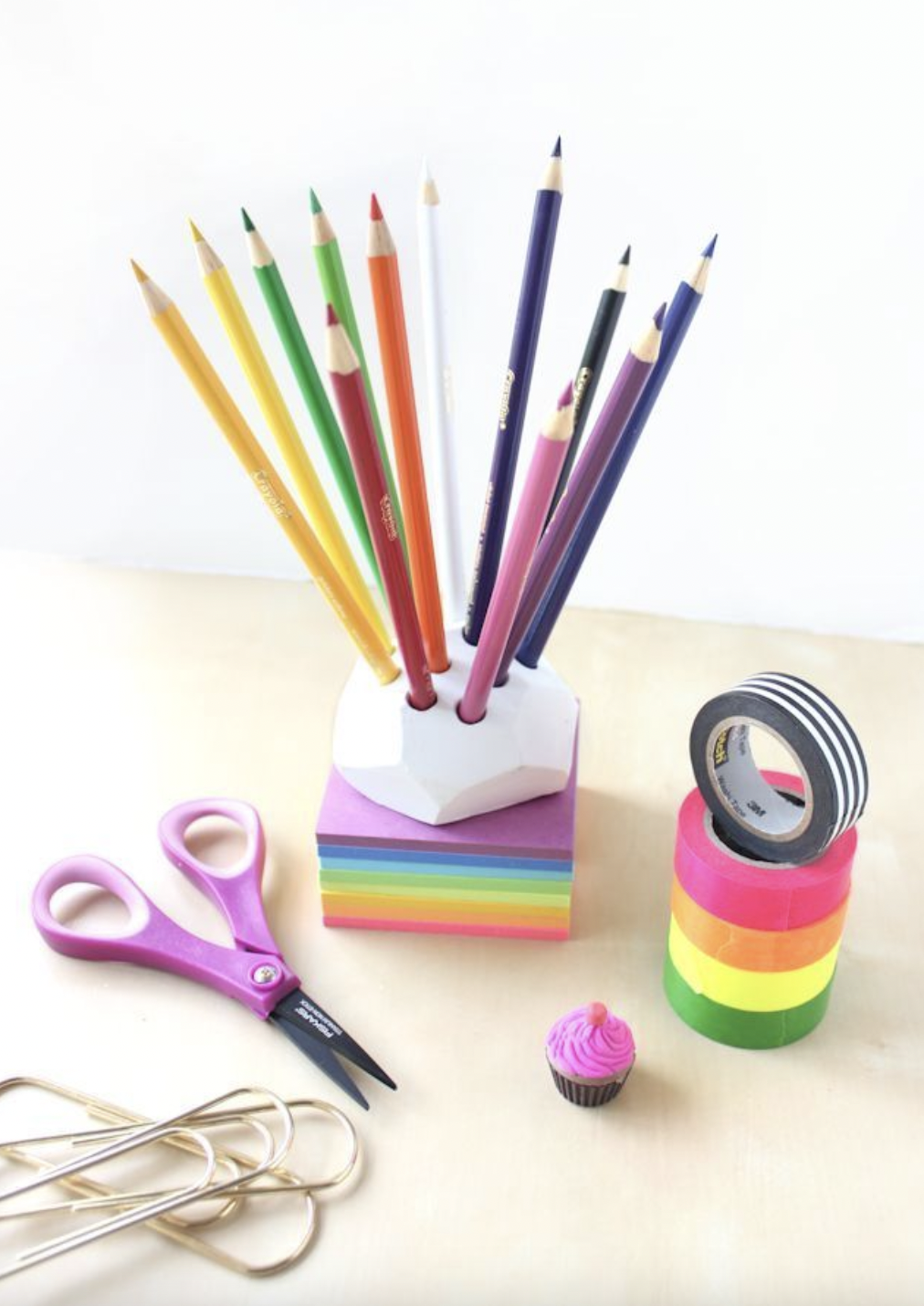 Image and tutorial by Linesacross
Are your pencils staging a coup on your desk, conspiring against you? Fear not, for the DIY Clay Pencil Holder is here to save the day!
43. DIY Hanging Sloth Planter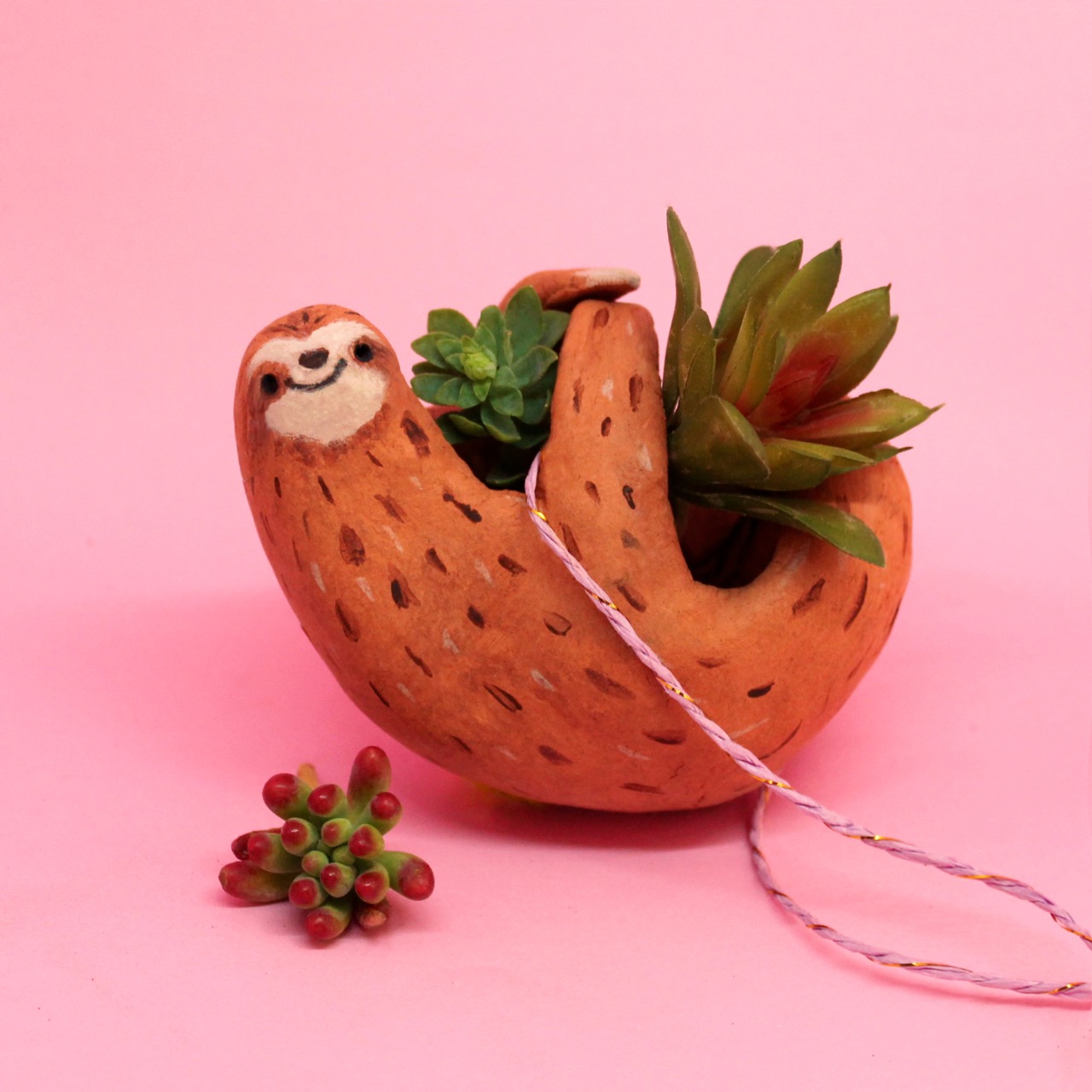 Image and tutorial by Happy Thought
Introducing the "Sloth Planter," the ultimate DIY clay hanging sloth planter for all you plant-loving procrastinators! This quirky masterpiece combines a sloth's charm with a hanging planter's convenience.
44. DIY Clay Fairy House
Image and tutorial by Artful parent
In a world where fairies crave exclusive real estate, unleash your inner architect and embark on the whimsical adventure of creating your very own DIY Clay Fairy House! Armed with clay and determination, you'll transform into a master builder overnight.
45. DIY Terrazzo Cheese Knives
Image and tutorial by A Beautiful Mess
Are you tired of dull cheese knives that lack pizzazz? Get ready to slice your way to gourmet greatness with these do-it-yourself beauties.
46. Dry Clay Fruit Garden Markers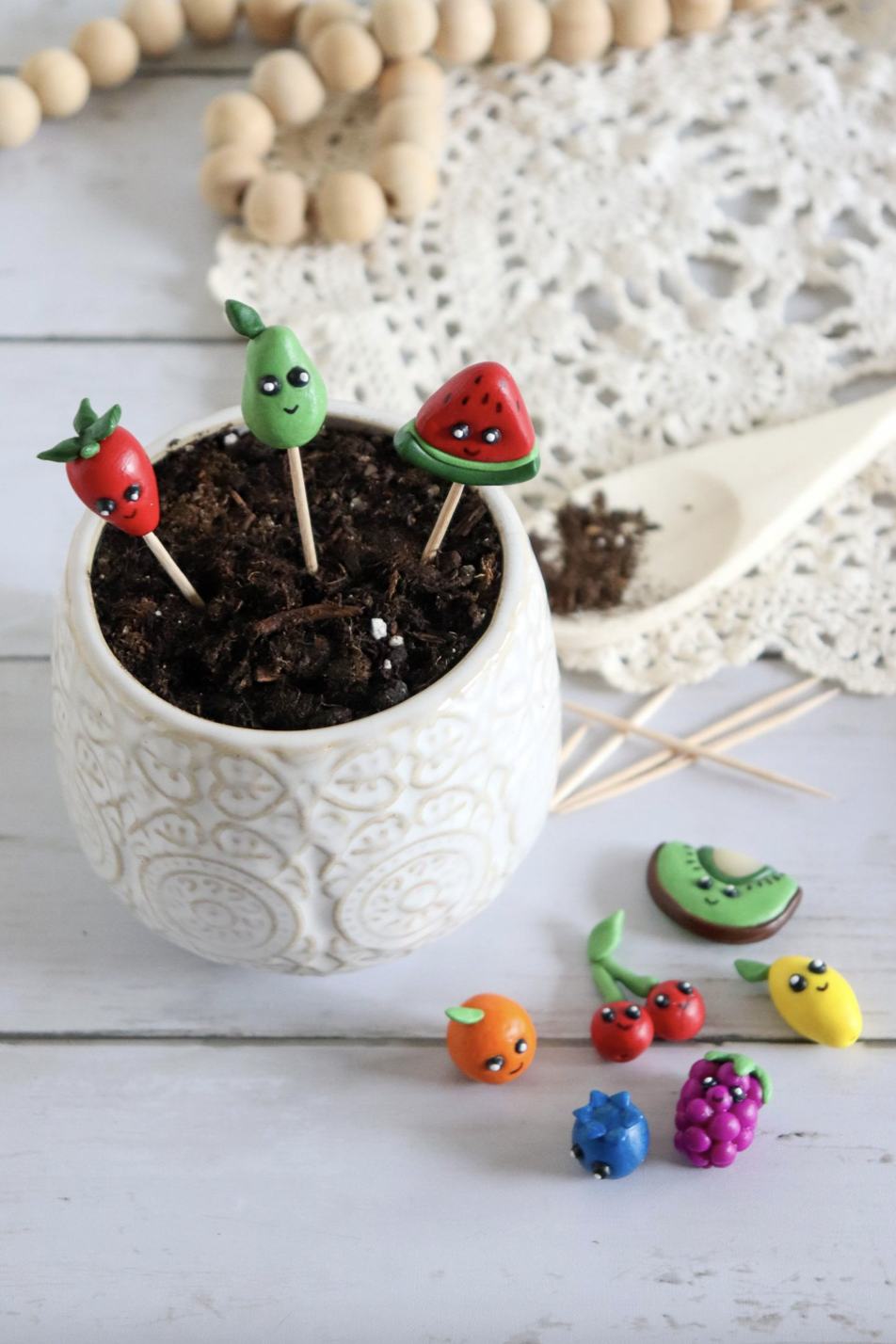 Image and tutorial by Homemade Heather
Are you tired of those boring old plant labels? Well, say goodbye to dull and hello to easy cute clay ideas to make! These quirky markers are made from dry clay that magically resembles delicious fruits.
47. Harry Potter Wand Crochet Hooks Using Air Drying Clay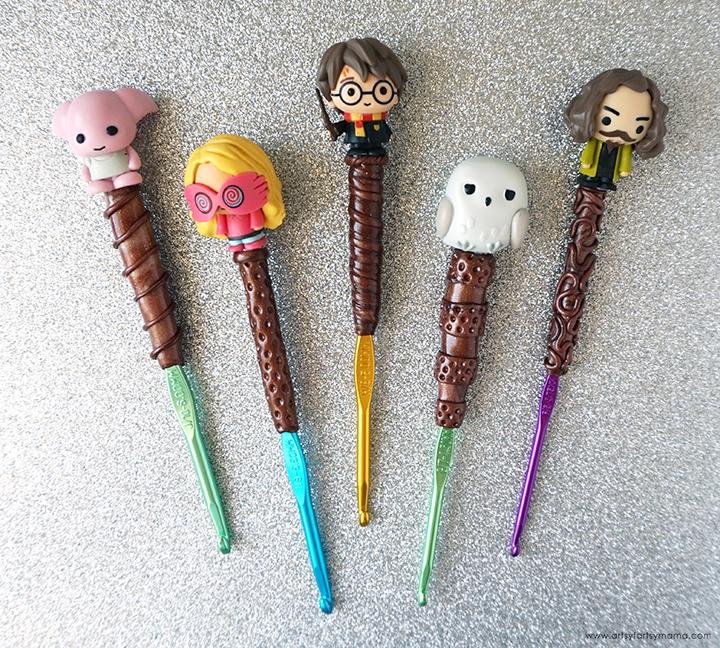 Image and tutorial by Artsy Fartsy mama
Introducing the magical marvels of Harry Potter Wand Crochet Hooks! Crafted with the finest dry clay and a sprinkle of mischief, these hooks will have you casting stitches like a true wizard.
48. DIY Clay Wall Vase
Image and tutorial by Decorated Cookie
This marvelous invention lets you turn any wall into a botanical wonderland without the hassle of drilling or hammering. Grab some clay, shape it like a fancy pocket, and voila! Your plants will hang in mid-air, defying gravity and logic.
49. DIY 3D Graphic Clay Mugs
Image and tutorial by Studio DIY
Introducing the DIY 3D Graphic Clay Mugs: the ultimate blend of creativity and caffeine addiction! These mugs are like Picasso's artwork meets Monday mornings.
50. DIY Decanter – Air Dry Clay Projects

Image and tutorial by Sugar and Cloth
Are you tired of knocking over glasses and spilling your precious liquids? Fear no more! This ingenious clay contraption lets you channel your inner artist and create a vessel that's uniquely yours.
FAQs
1. What can I make with clay?
With traditional clay, the possibilities are endless! You can sculpt adorable figurines like animals, create unique jewelry pieces, fashion stunning pottery, or even mold funky plant pots. Let your imagination run wild and bring whatever your creative heart desires to life! Because, there are infinite things to make out of clay.
2. What are some easy air dry clay ideas?
If you're looking for some easy clay ideas, here are some cool things to make out of clay:
– Make cute refrigerator magnets.
– Design personalized keychains.
– Craft colorful beads for bracelets or necklaces.
– Fashion miniature food items like donuts or cupcakes.
– Create decorative coasters for your coffee table.
These projects are perfect for beginners and guaranteed to bring a smile to your face!
3. How do you make an air dry clay project?
Doing a clay project is a breeze! First, gather your clay and any necessary tools. Decide on cute things to make out of clay—a bowl, a sculpture, or anything else that interests you. Next, knead the clay to make it pliable and remove air bubbles.

Then, start shaping the clay using your hands or sculpting tools. Once you're satisfied with your creation, let it dry or bake it according to the clay's instructions. Finally, unleash your inner artist and add some color with paint or glaze. Voila! You've made a clay project!
4. What is the use of air-dry clay?
Air-dry clay is a fantastic medium for creative projects. It doesn't require baking or firing in a kiln like traditional clay, making it incredibly convenient. You can use air dry clay to sculpt figurines, create ornaments, make jewelry, build decorative objects, or even mold bowls and vases. It's easy to work with, dries naturally when exposed to air, and once dry; it can be painted or varnished to add the perfect finishing touch to your masterpiece.
Also if you like this article on clay ideas then you can click on the image below to pin it to the Pinterest board for future reference.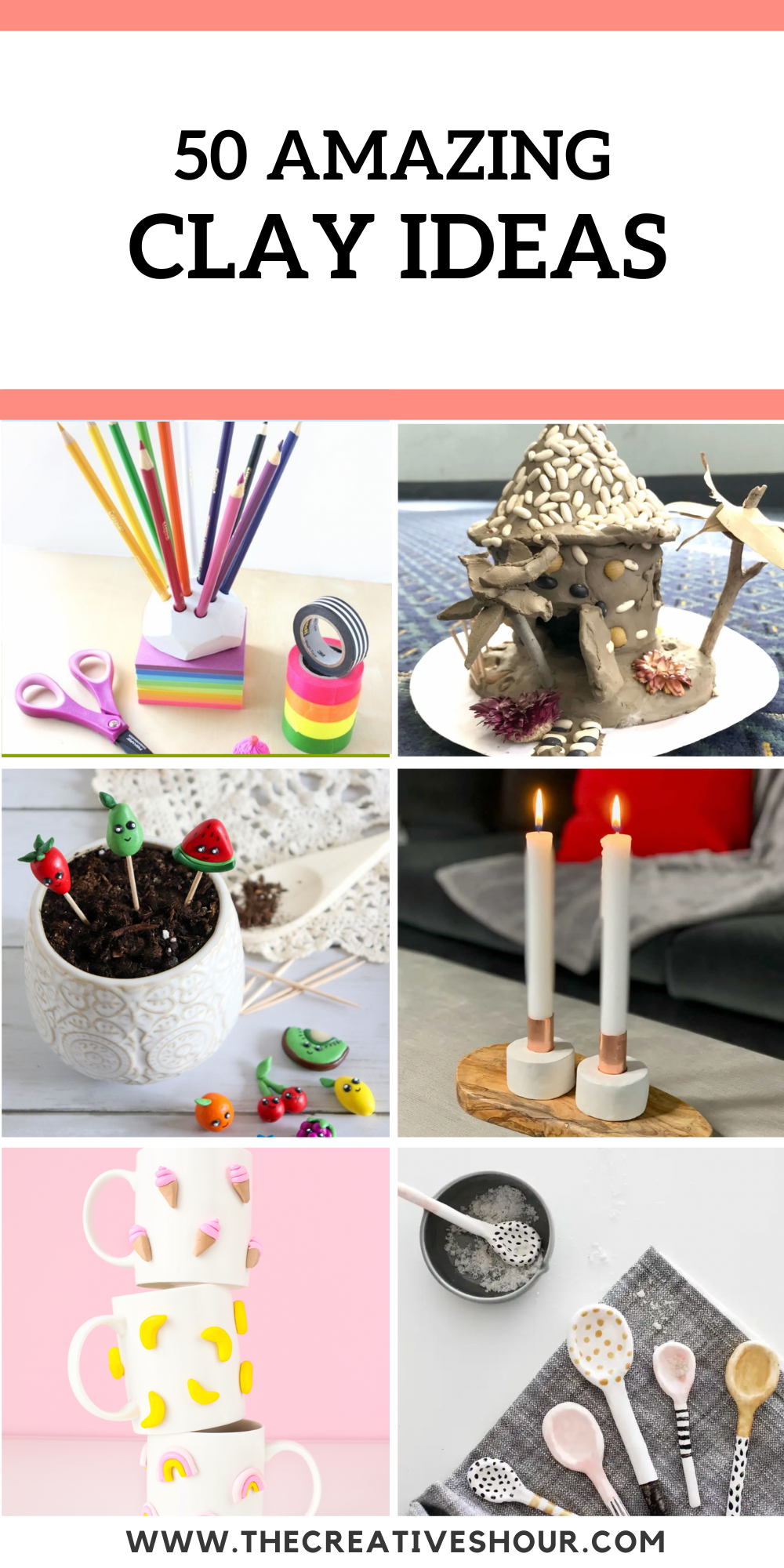 If you love these air dry clay crafts, don't forget to pin the above image to your "DIY Arts And Crafts" board.