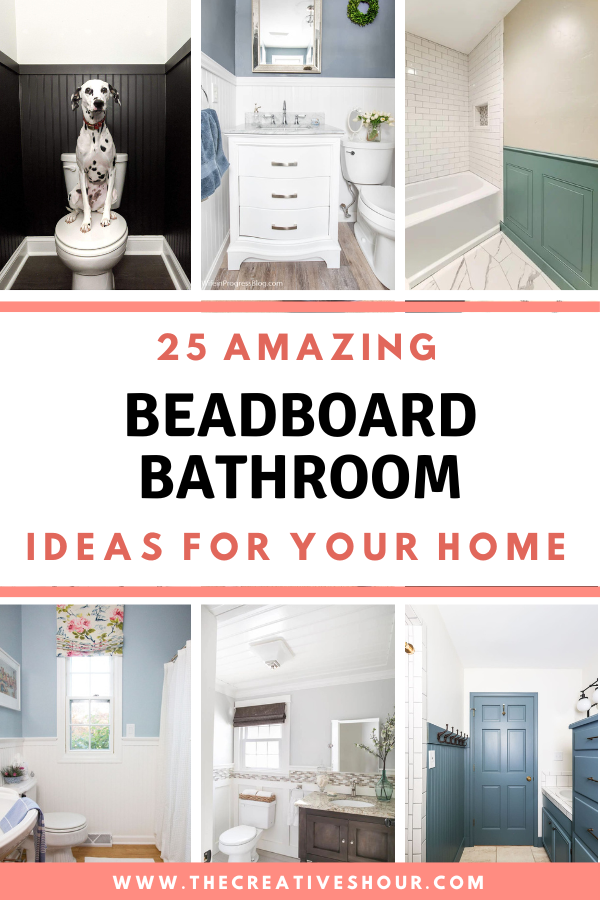 Who says trends come and go like fashion fads? Not when it comes to beadboard, my friend! It's the superstar that refuses to age. So get ready to dive into the fabulous world of timeless bathroom design with our uproariously delightful article on the "25 Best Beadboard Bathroom Ideas That Never Go Out of Style." From classic coastal vibes to vintage chic, we'll explore how this versatile paneling can transform your loo into a haven of charm. So without late, grab your favorite power tools, and let's embark on this hilariously stylish journey!
Related articles-
1. Entire Wall Beadboard Paneling For Small Bathroom
Image by House Of Chais
Introducing the "Subtle Paneling For Small Bathrooms"! Because who says tiny spaces can't have big style? This clever interior design solution takes your itty-bitty bathroom from drab to fab in the most understated way possible.
Read – 40 Brilliant Bathroom Accent Wall Ideas You Will Love
2. Beadboard Paneling For A Modest Vanity
Image by Adventures Of Jane And Josh
Say goodbye to high-priced glam and hello to budget-friendly beauty! This beadboard wonder brings an instant touch of whimsy and charm to your bathroom, making every morning routine feel like a scene from a rom-com.
3. Floral Wallpaper And Beige Beadboard Panelling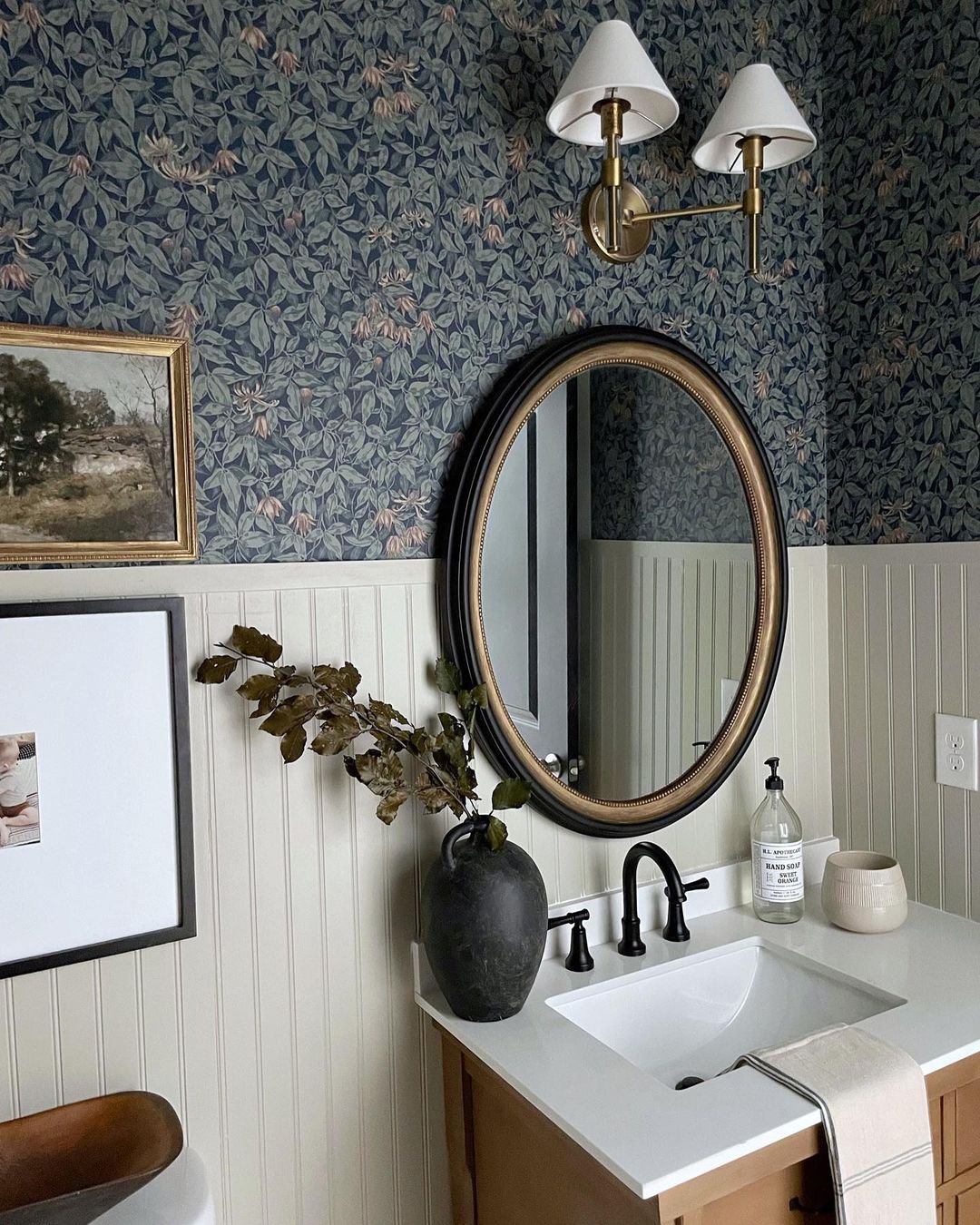 Image by Patti Roberts Design Co
Transform your bathroom into a whimsical garden retreat with our "Floral Wallpaper And Beige Beadboard Panelling" combo! Get ready to pee in petal paradise and marvel at the magical fusion of blooming flowers and timeless beige beadboard.
Read – 40 Amazing Halfwall Paneling Ideas For Your Home
4. How To Install Beadboard For A Professional Look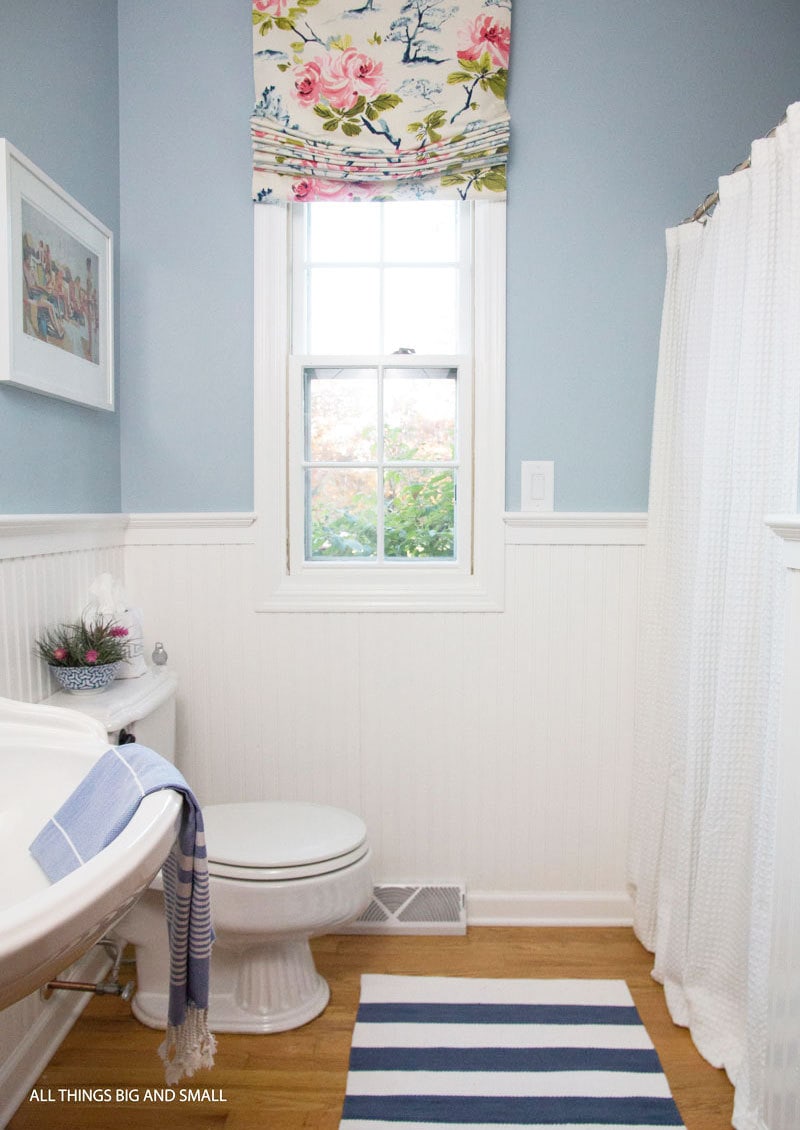 Image and tutorial by DIY Decor Mom
Are you tired of your walls looking as bland as a tasteless cracker? Well, fear not, my friend, for I have the secret to transforming your space into a classy haven! This tutorial will guide you through the oh-so-complicated process of giving your walls some serious personality.
5. White Minimalist DIY Beadboard Bathroom
Image and tutorial by Angela Marie Made
Welcome to the "White Minimalist DIY Beadboard Bathroom," where we take the phrase "less is more" way too seriously. This bathroom is a sanctuary of stark simplicity, where every unnecessary frill has been banished with gusto. So, if you're seeking a bathroom experience that will leave you questioning the existence of material possessions, you're in the right place.
6. DIY Beadboard Panelling In A Bathroom
Image and tutorial by Amanda Katherine
Get ready for some serious wall bling that will make your guests green with envy or maybe just a little confused. With our easy-to-follow instructions, you'll be a beadboard pro in no time.
7. Easiest Way To Install Beadboard For Bathroom
Image and tutorial by Just Girl And Her Blog
Say goodbye to frustration and hello to easy-peasy beadboard installation. This tutorial will walk you through each step, from measuring twice to cutting, nailing, and getting those boards snugly in place. With witty commentary and genius shortcuts, you'll be able to achieve a stunning beadboard look without breaking a sweat.
8. DIY Beadboard Wainscotting Bathroom
Image and tutorial by Jenna Kate At Home
This fabulous project allows you to unleash your inner craftsman (or craftswoman) as you dive headfirst into the world of beadboard installation. Prepare to laugh, sweat, and perhaps shed a few tears as you conquer the mighty task of measuring, cutting, and attaching those delightful little wooden beads.
9. Olive Green Beadboard Panelling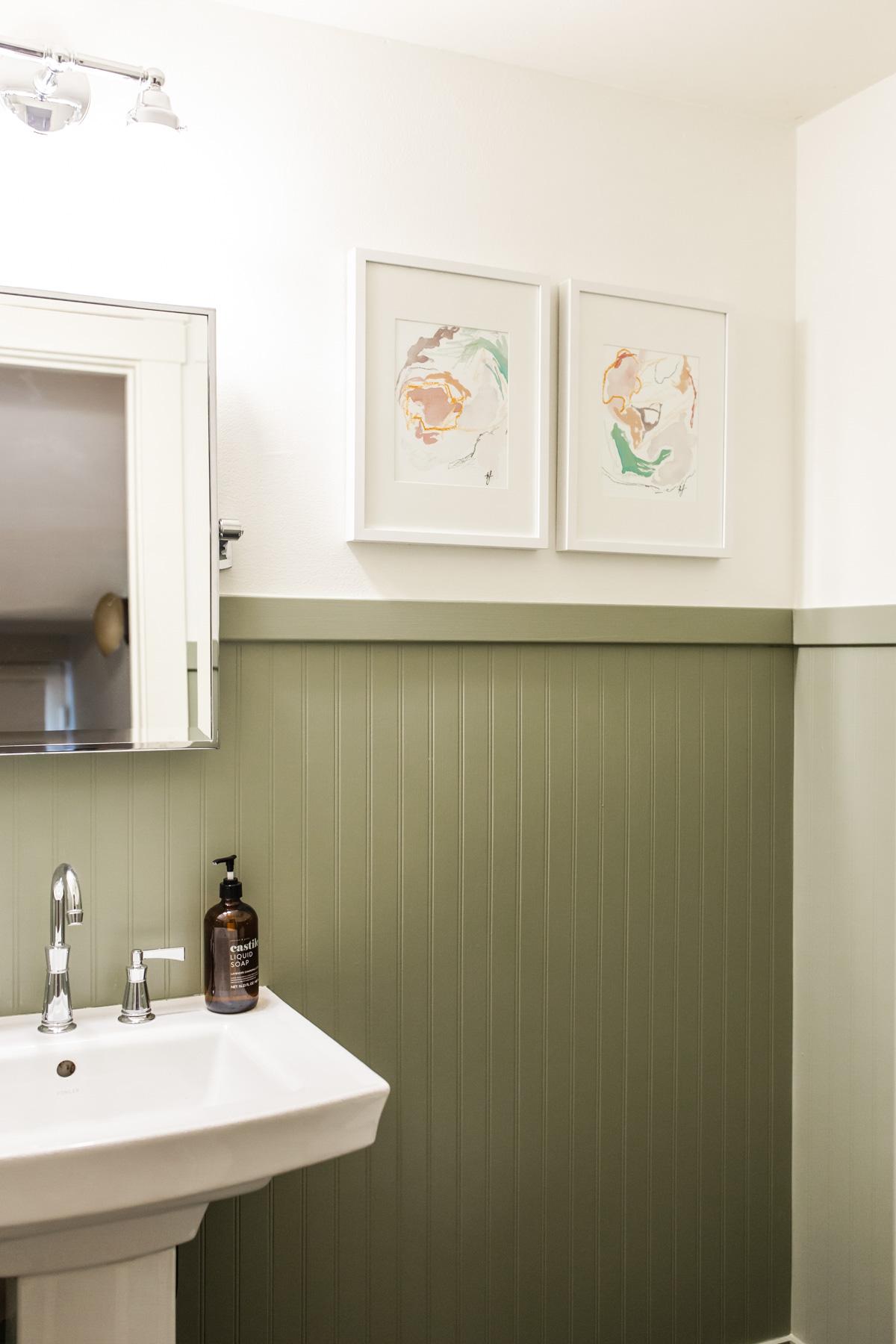 Image and tutorial by The Fox And She
This beadboard design adds a touch of elegance as if your walls decided to put on their fanciest pearls. So, if you're tired of boring walls, let your home embrace its inner fashionista with this sassy olive green makeover. Cue the applause!
10. DIY Beadboard Wall For A warm Toned Bathroom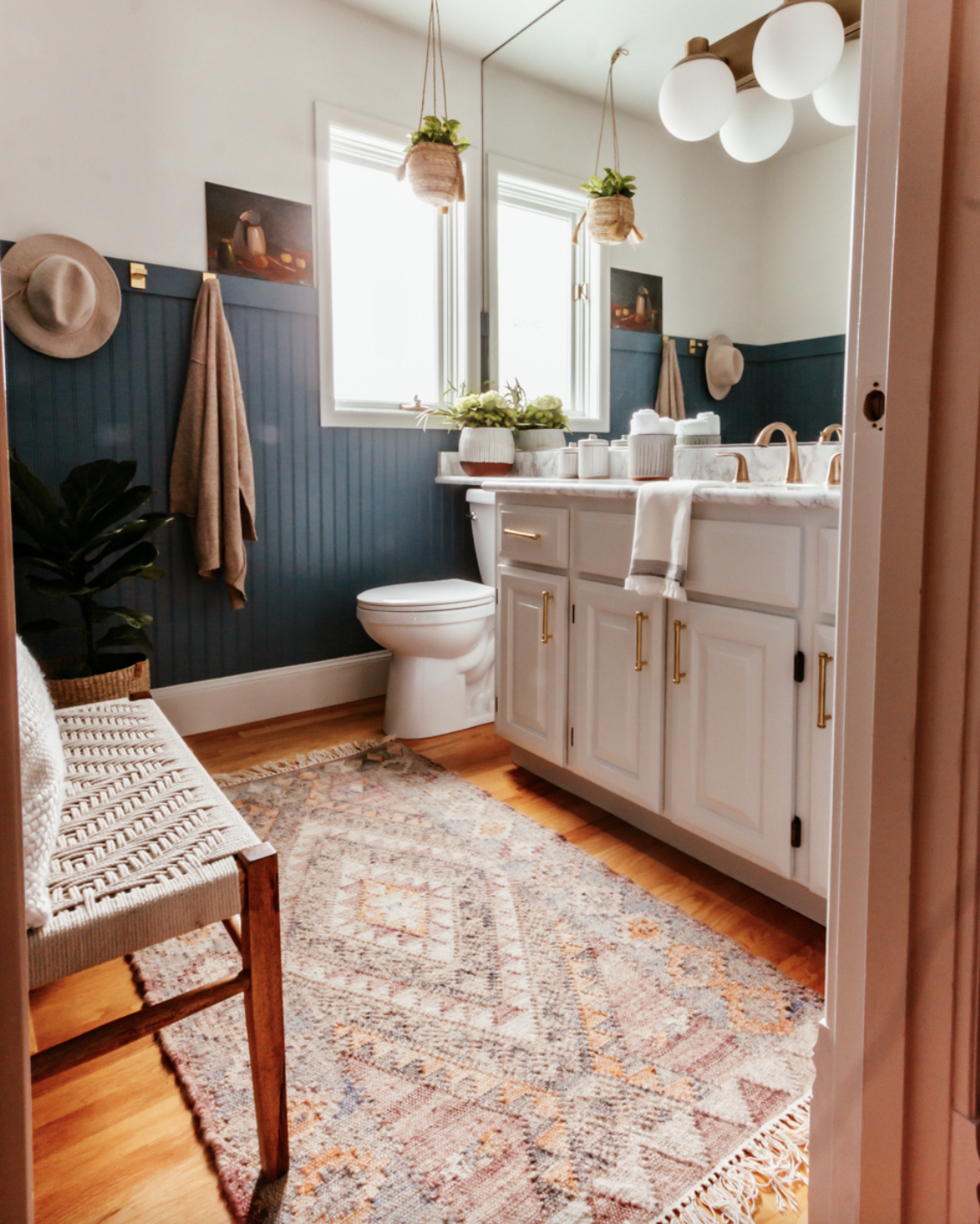 Image and tutorial by Anita Yokota
This innovative project will leave your guests wondering if you've secretly hired a fancy interior designer. But no, it's just you, armed with a glue gun and a mischievous grin. So get ready to conquer your bathroom renovation dreams with our beadboard magic! Warning: prolonged exposure may result in uncontrollable feelings of coziness and an irresistible urge to sing in the shower.
11. How To Install Beadboard In Bathroom With Removing Baseboards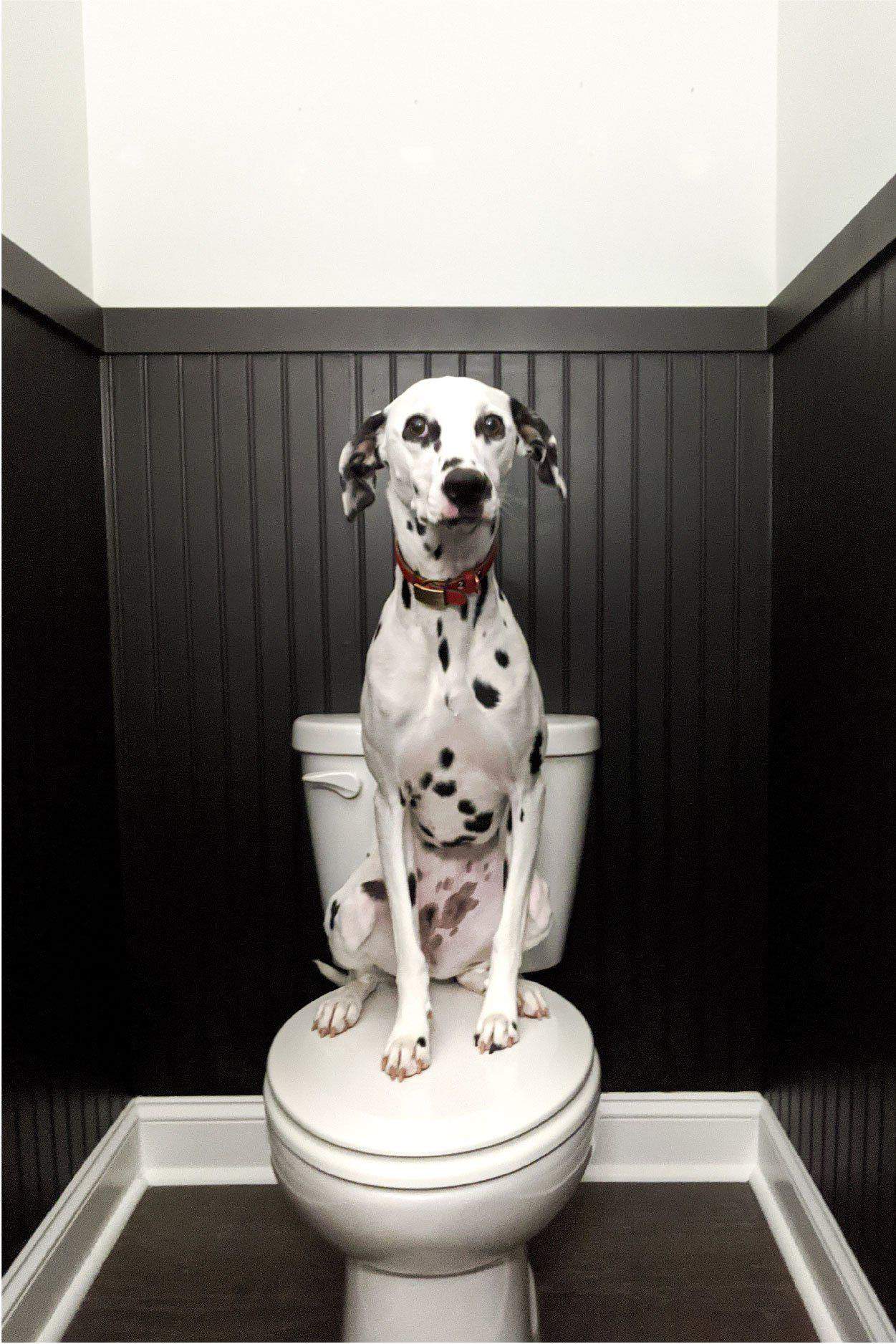 Image and tutorial by Pine And Poplar
Get ready to embark on a comical adventure of home improvement! In this quirky tutorial, we'll teach you how to install a beadboard without dealing with those pesky baseboards. So, grab your power tools, and turn your walls into a whimsical masterpiece!
12. DIY Wainscoting For Small Vanity Walls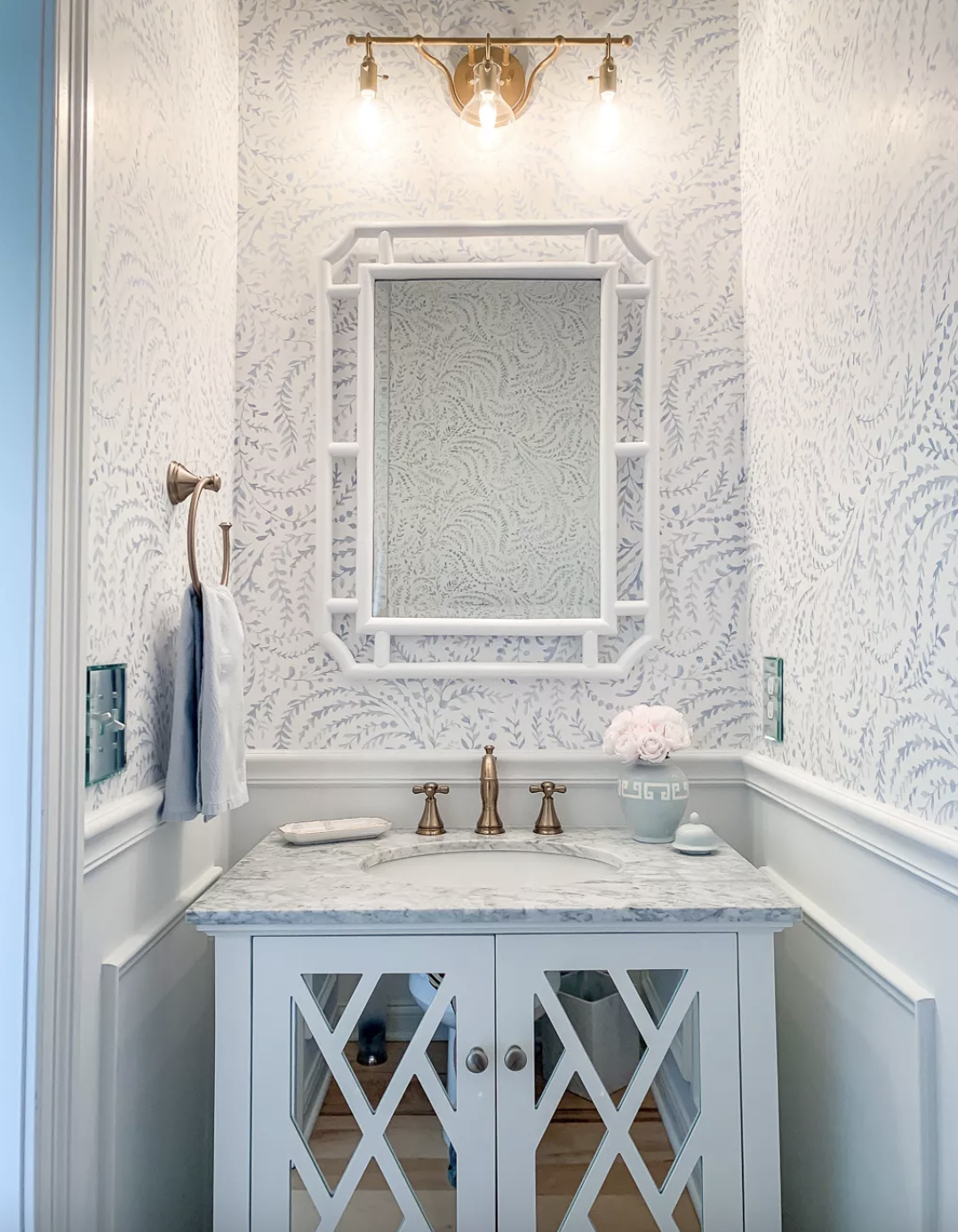 Image and tutorial by Real Homes
Unleash your inner carpenter and channel your inner Picasso because these mini walls are just begging for a makeover. Your bathroom will be the envy of all other mundane, wall-covering-challenged lavatories. So get ready to wainscot and roll!
13. Easy DIY Beadboard Hook Wall
Image and tutorial by The DIY Mommy
This brilliant project combines your crafting skills with the power of beadboard, nail holes, and hooks. It's like a party for your bathroom walls! Just imagine those little beads having a blast while holding up your towels and robes. You laundry room and your bathroom will thank you.
14. Turquoise Blue Beadboard Wainscoting
Image and tutorial by Maison De Pax
Dive into the world of style with this vibrant, ocean-inspired design that will transport you straight to the beach, minus the pesky sand. With its charming beadboard texture, plain upper walls, and refreshing hue, your bathroom will be the envy of all landlubbers.
15. Bold Black Beadboard Walls For Bathroom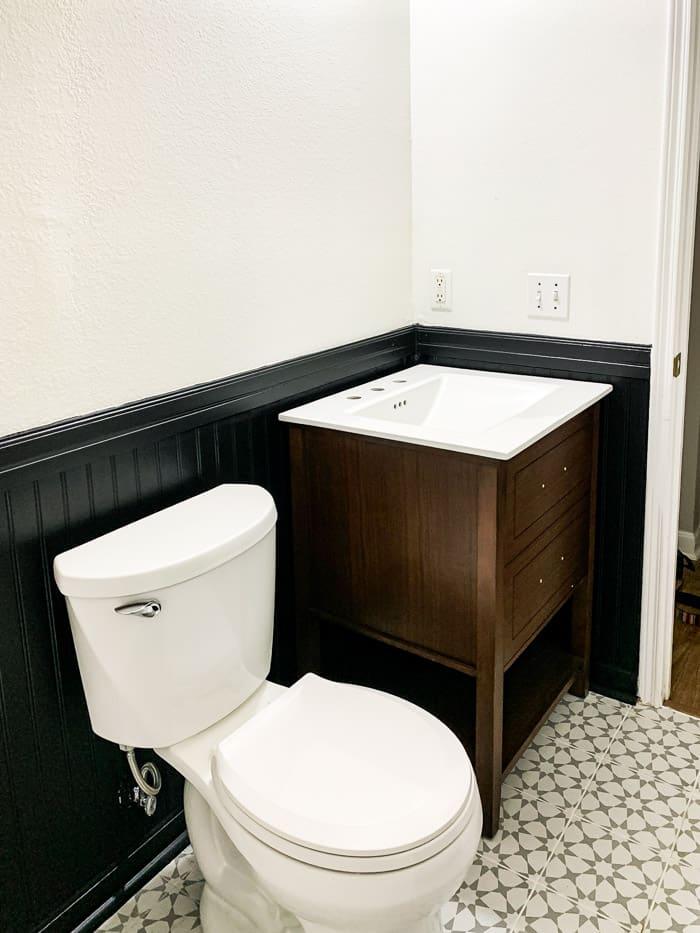 Image and tutorial by Love And Renovations
Step into the bathroom of a fearless soul and prepare to be awestruck by the audacious allure of bold black beadboard walls! This rebellious makeover takes your average washroom to a whole new level of drama.
16. How To Paint Beadboard Easily
Image and tutorial by Semi Stories
Get ready to give your beadboard a splash of color with this excellent tutorial on 'Painting Beadboard Easily'! It'll guide you through this rollercoaster ride of painting perfection, making even Picasso scratch his head in awe. So, get your paint cans ready because we're about to rock the paintin' world!"
17. Budget-Friendly Small Bathroom Makeover Using Beadboard Paneling
Image and tutorial by Christina Maria Blog
Strap on your DIY goggles and get ready for a wild ride. This tutorial will show you how to transform your drab bathroom into a luxurious oasis using beadboard paneling cheaper than a day-old donut.
18. DIY Powder Room Makeover With Beadboard
Image and tutorial by Nina Hendrick
Get ready to transform your dull powder room into a stylish sanctuary with a touch of DIY magic! This epic adventure involves the powerful and mighty beadboard! Armed with your trusty paintbrush and a sprinkle of imagination, embark on a quest to conquer those plain walls.
Read – 40 Best Powder Room Wallpaper Ideas For A Dreamy Oasis
19. DIY Beadboard Wall In 3 Easy Steps For A Cozy Bathroom
Image and tutorial by School House
This fantastic tutorial will guide you through the intricate dance of measuring, cutting, and attaching those beadboard panels like a pro. As you watch your wall go from drab to fab, you'll feel an overwhelming sense of achievement mixed with the sheer joy of not having to call a professional.
20. Fully Farmhouse Beadboard Style Traditional Powder Room
Image and tutorial by Farmhouse 5540
Discover the art of transforming a tiny space into a cozy retreat that'll have your visitors wondering if they stumbled into a country cottage. Armed with beadboard, paint, and a dash of DIY magic, this tutorial will teach you how to create an intimate oasis in your powder room.
21. Half Beadboard For Bathroom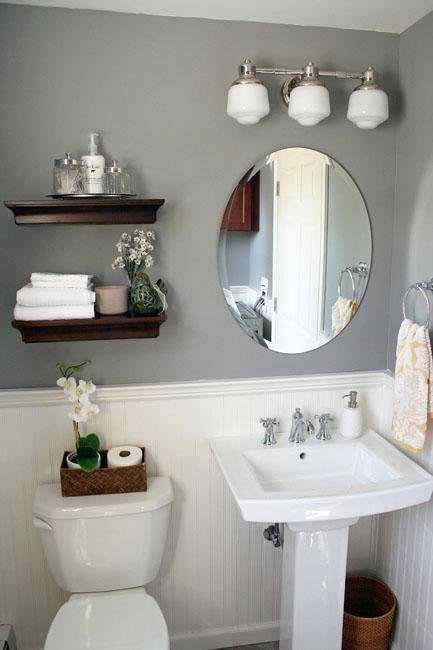 Image and tutorial by Its Just paper
Whether you're torn between timeless sophistication and a half-baked DIY project, our "Half Beadboard For Bathroom" tutorial has got you covered… halfway. Because who says you have to choose between style and madness?
22. Installing Beadboard Wallpaper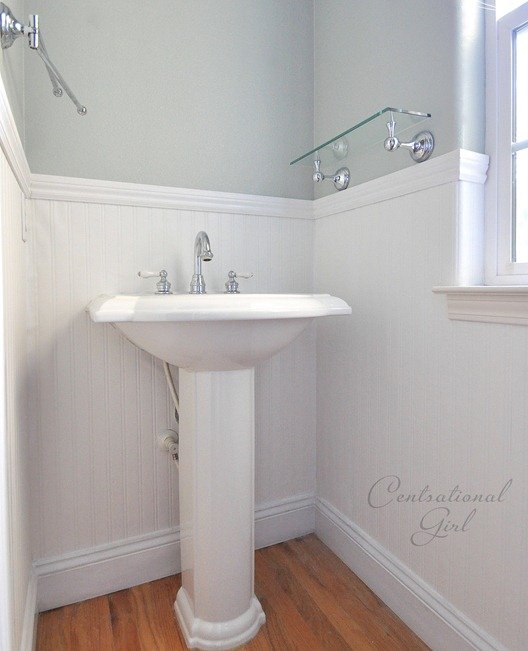 Image and tutorial by Centsational Girl
Get ready to transform your walls from drab to fab with this amazing installation tutorial for Beadboard Wallpaper! This whimsical guide will have you rolling on the floor laughing as you embark on a journey of faux architectural wonders.
23. How To Install Beadboard Paneling Over Dry Walls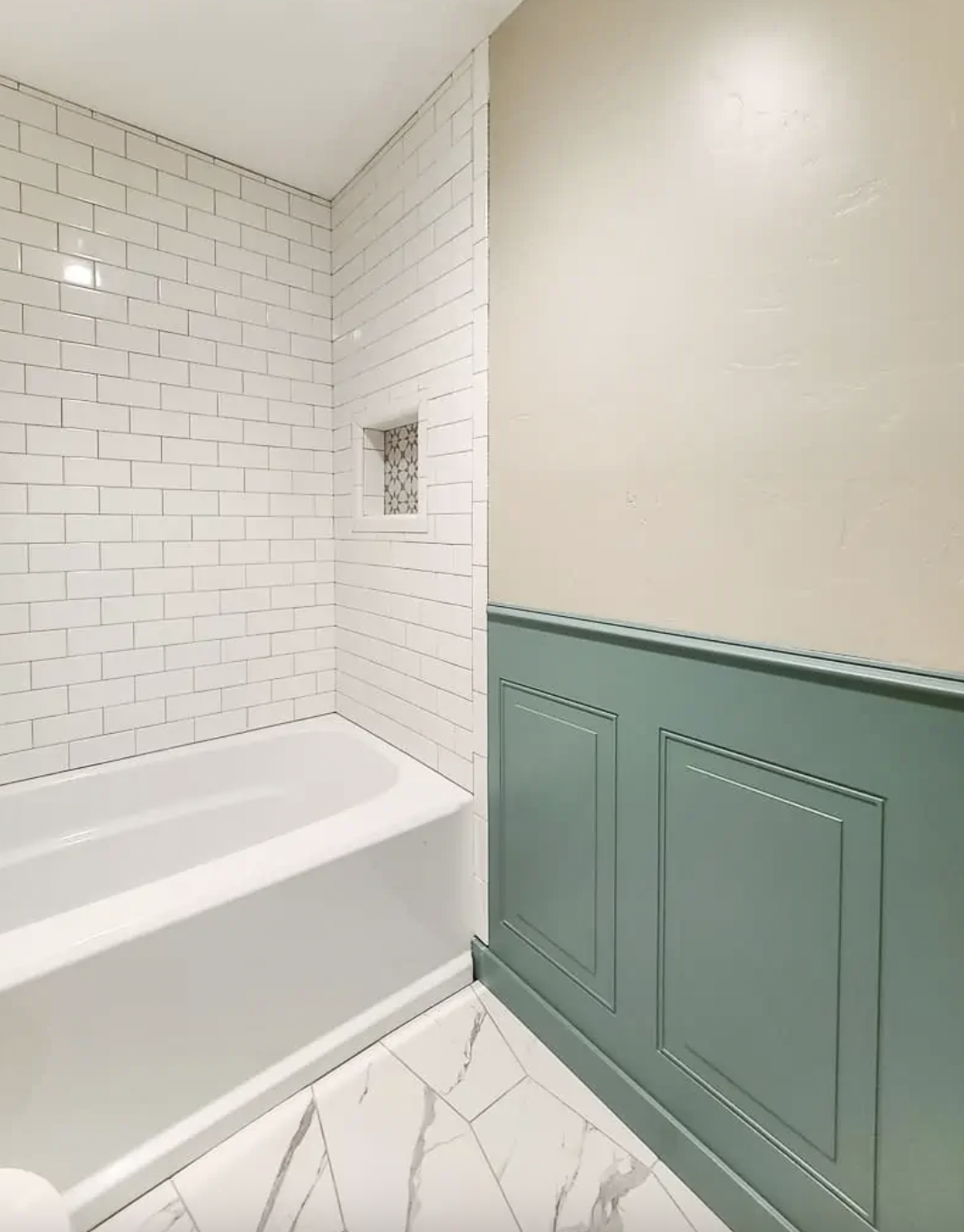 Image and tutorial by Making Manzanita
Learn the art of installing wainscoting paneling in this handy tutorial! Say goodbye to those dull surfaces and hello to walls that scream "classy"! This amazing tutorial will guide you through the process step-by-step, armed with nothing but panels and a power drill.
24. White Vinyl Beadboard Panelling Over Navy Blue Walls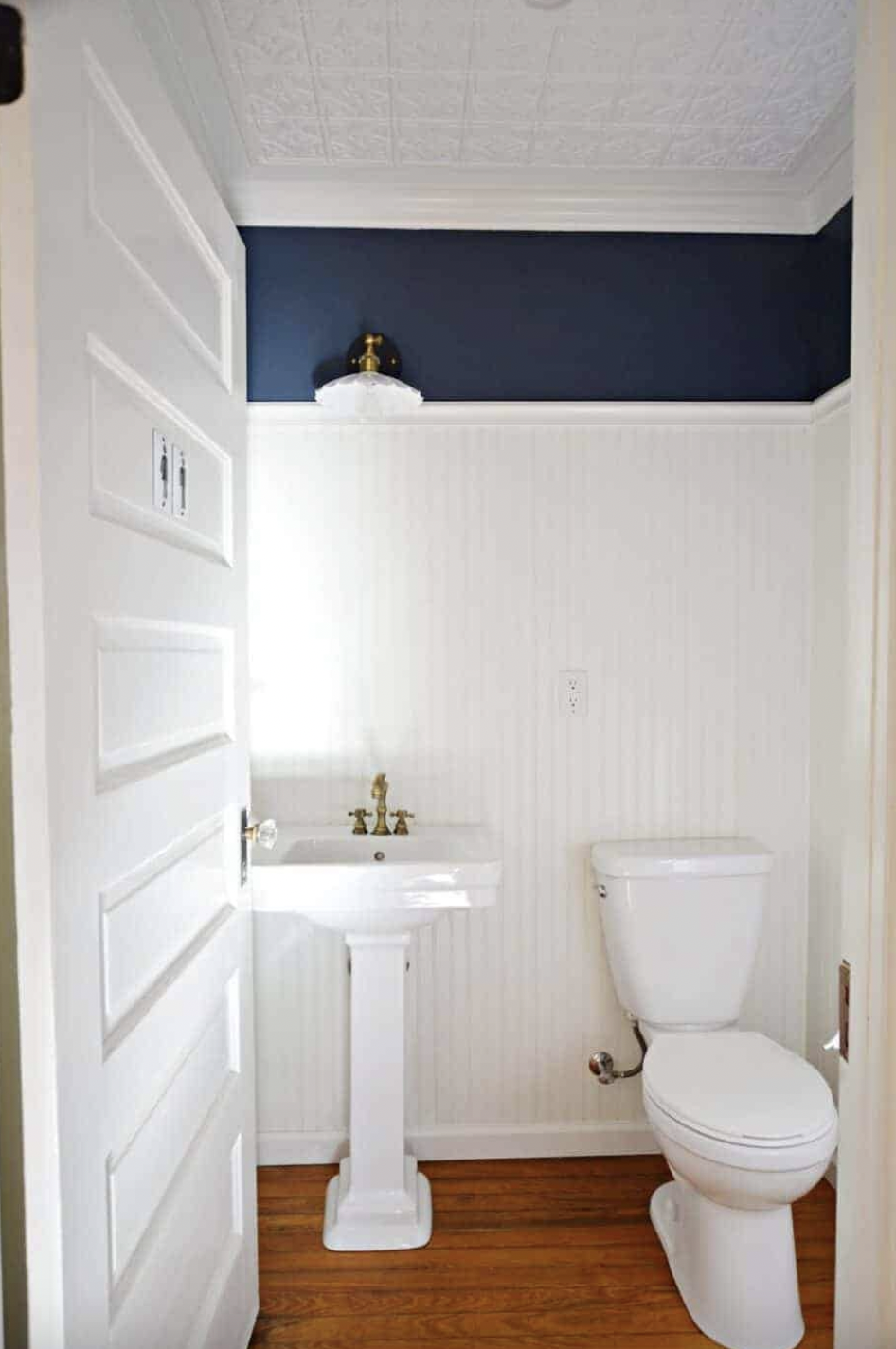 Image and tutorial by Simplicity In The South
With its charm and a splash of whimsy, this dynamic duo turned walls into a fashion statement. Like a sassy sailor in a fancy tuxedo, Navy Blue Walls put on their best behavior with a touch of elegance, while the White Beadboard Panelling added a delightful touch of pizzazz.
25. Kid's Bathroom Install Beadboard Wainscoting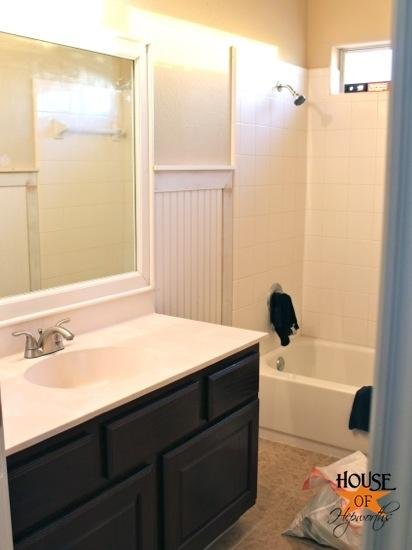 Image and tutorial by House Of Hepworths
Transform your little one's bathroom into a whimsical wonderland with Beadboard Paneling! This magical, moisture-resistant masterpiece not only adds a touch of enchantment to their daily routine but also provides a sturdy shield against rogue toothpaste splatters and splashy shenanigans.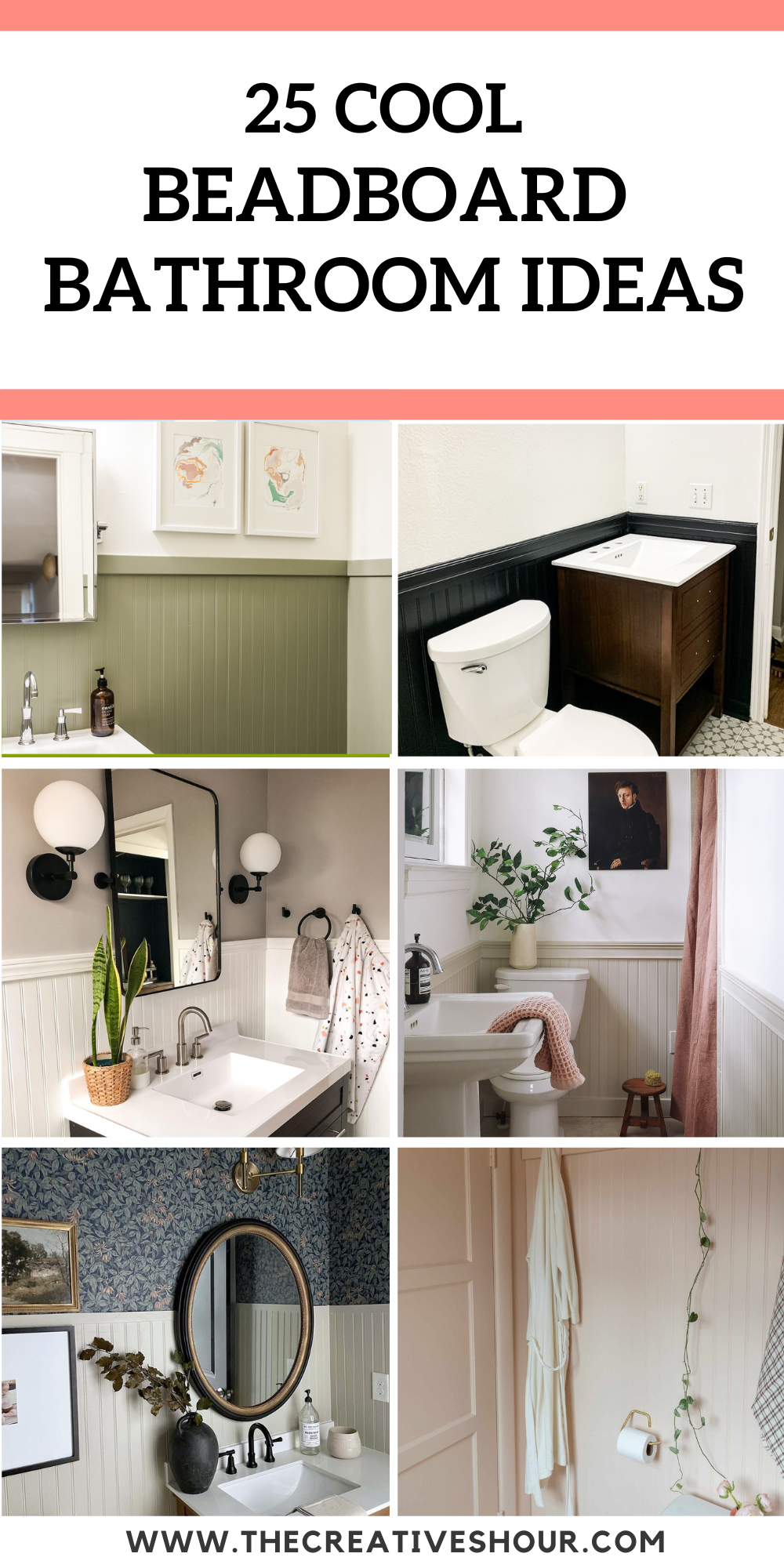 If you love these ideas, don't forget to pin the above image to your "home and garden" board.