Step into the future with our handpicked selection of the 20 best AI apps for Android and iOS. Artificial intelligence has taken the world by storm, revolutionizing everything from image generation to chat services.

While ChatGPT and Google's Bard have dominated the scene, there are hidden gems waiting to be discovered. As the AI landscape evolves rapidly, we promise to keep you updated on the latest champions in this exciting field.

Whether you're seeking AI-powered writing tools or mind-blowing music generators, we've got you covered. With the recent launch of OpenAI's GPT-4 model, the possibilities are expanding daily. Get ready to explore the best AI apps available on the App Store and embrace the future today.
Also read –
34 Best Drawing & Design Apps For iPad In 2023 (Free & Paid)
25 Best Electronic Notebooks In The Market in 2023 – Reviewed
Image Editing AI Apps
Unlock your creative potential with Image Editing AI tools – harness the power of artificial intelligence to transform and enhance your photos like never before.
1. Lensa AI
As someone passionate about photography, I can't get enough of Lensa AI. This incredible photo editing app has taken the world by storm in 2023, and it's easy to see why.

With its cutting-edge AI technology, Lensa brings my selfies to life with mesmerizing Magic Avatars. The Stable Diffusion deep-learning model ensures that the avatars are not only vibrant but also incredibly realistic.

I simply can't resist exploring the various styles and uploading a collection of my favorite images to unlock the magic. Though Lensa AI is a paid service, the stunning results it delivers are worth every penny.

From flawless facial retouching to seamless background replacement and a wide array of unique filters, Lensa truly elevates my photography game. Join the millions of users worldwide who have embraced the creative power of Lensa and get ready to witness the future of AI art generation.
Price: Starts from $3.99 for 50 unique avatars
2. Wombo Dream
When it comes to unleashing my creativity, WOMBO Dream has become my go-to AI art generator. Ever since its debut in 2022, this app has continued to impress me with its stunning artwork. Whether I provide an image or a text prompt, WOMBO Dream never fails to surprise me with its creations.
Like any similar app, WOMBO Dream has its strengths and limitations. Occasionally, the generated images may differ from my expectations, especially when it comes to specific nouns. However, these minor hiccups haven't stopped me from appreciating the app's overall capabilities.
Now, I must admit that the free version does come with a few ads and operates at a slightly slower pace. But for someone like me who is willing to overlook these small inconveniences, WOMBO Dream truly excels in its mission. It has grown and matured over time, becoming a powerful tool in the realm of AI art generation.
The possibilities with WOMBO Dream are vast and exciting. Every time I explore the app, I discover incredible images that leave me in awe. And here's the best part: if you're ready to take your artistic endeavors to the next level, WOMBO Dream offers an affordable premium tier starting from just $7.50 per month. By unlocking additional art styles, you can truly elevate your creations and express yourself in unique and captivating ways.
Price: Starts from $7.50 per month
3. AI Mirror
Step into a world where my photos come alive with AI Mirror, the app that has revolutionized image manipulation. I can't help but be amazed by the power of AI as it transforms my selfies into personalized emoji stickers and cartoon avatars. It's like having my own digital alter ego!

With over 1000 emoji stickers featuring my unique cartoon avatar, I can express myself in a way that feels truly personal. I love customizing my avatar, selecting the perfect hairstyle, clothing, and accessories to make it a true reflection of who I am.
And the best part? I can connect with my friends by adding their avatars to our chats, adding a delightful touch to our conversations.
But AI Mirror doesn't stop at personalized emojis and avatars. It takes image generation to a whole new level. I can upload any photo and witness the app's AI technology work its magic, transforming my image into an anime character straight out of my favorite animation IPs. It's like stepping into the world of my beloved shows!

With the intuitive photo editor, I can fine-tune my character, experimenting with face swaps, applying captivating cartoon filters, and exploring various image manipulation tools. It's a playground for my creativity.
AI Mirror – iOS (App Store) and Android (Google Play)
Price: Free / $29.99 per year
4. Imagine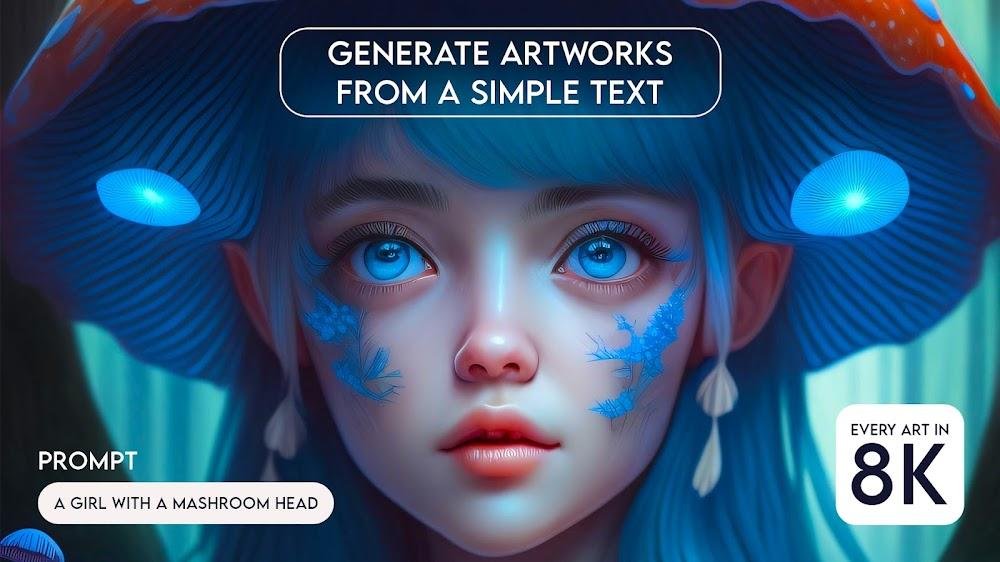 Imagine.AI is an extraordinary app that has revolutionized the way I create art. With a simple prompt and a touch of imagination, this AI art generator brings my creative visions to life in breathtaking detail.

Whether I'm in the mood for vibrant manga filters, intricate anime art, or realistic masterpieces, Imagine.AI offers a diverse range of art styles to choose from. The best part is, I can fine-tune my creations to perfection, ensuring that my artwork truly captures my unique vision.

The constantly evolving art library keeps me inspired, offering endless possibilities to explore and create. What's more, I can transform my space with custom AI-generated art, turning my surroundings into a reflection of my artistic sensibilities.

From creating the wallpaper of my dreams to discovering awe-inspiring designs by fellow artists, Imagine.AI has become my go-to companion for artistic inspiration. And when I'm ready to share my creations with the world, Imagine.AI makes it effortless to showcase my artistic genius on social platforms.
Pricing: Free / $4.99 per week / $38.99 per year / $109.99 once
Platforms: iOS (App Store) and Android (Google Play)
5. Luma AI
Luma AI is a game-changing app designed for cinematographers and photo enthusiasts. What sets Luma apart is its incredible use of AI technology to create stunning 3D renderings of real-world objects. The app employs a combination of intricate capture techniques and photorealism to bring objects to life in any clip or setting.
To get started with Luma AI, you simply use your phone's camera to map out the desired object. While this initial step may be a bit time-consuming, it's necessary for capturing the object accurately. Once mapped, Luma AI takes some time to process the render, but the wait is well worth it.
Once the render is complete, you have the freedom to incorporate the 3D object into any environment you choose. You can seamlessly blend it into your videos or upload it to the public gallery for others to admire.
Additionally, Luma AI allows you to create custom videos with keyframes, giving you complete control over the placement and movement of the object. This opens up a world of creative possibilities and allows you to achieve shots that would be difficult to capture in real life.
Luma AI (iOS; no Android app)
Price: Free to use
6. FaceTune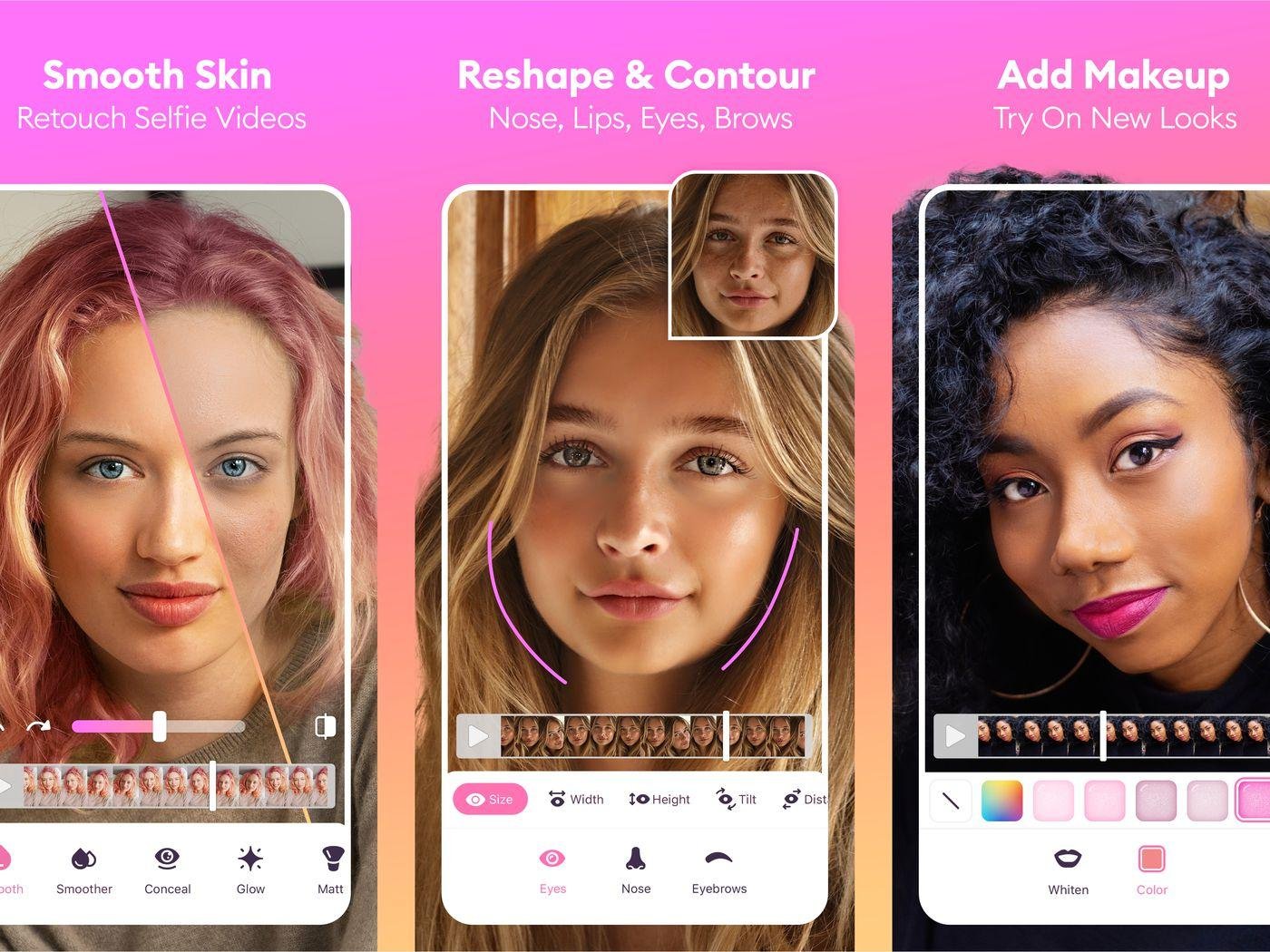 Facetune AI is my go-to app for quick and stunning photo and video edits. It's perfect for enhancing skin, whitening teeth, adding makeup, and reshaping faces. The intuitive interface makes it easy to achieve the desired look, whether through one-tap filters or manual adjustments.
What's even better is that it now offers video editing capabilities, allowing me to retouch and enhance my selfie videos effortlessly. With Facetune AI, I can express my unique style and create captivating content that stands out. It's a must-have for anyone who wants to showcase their best self in photos and videos.
FaceTune (App Store, Play Store)
Price: Free, Unlimited Access for $7.99
7. FaceApp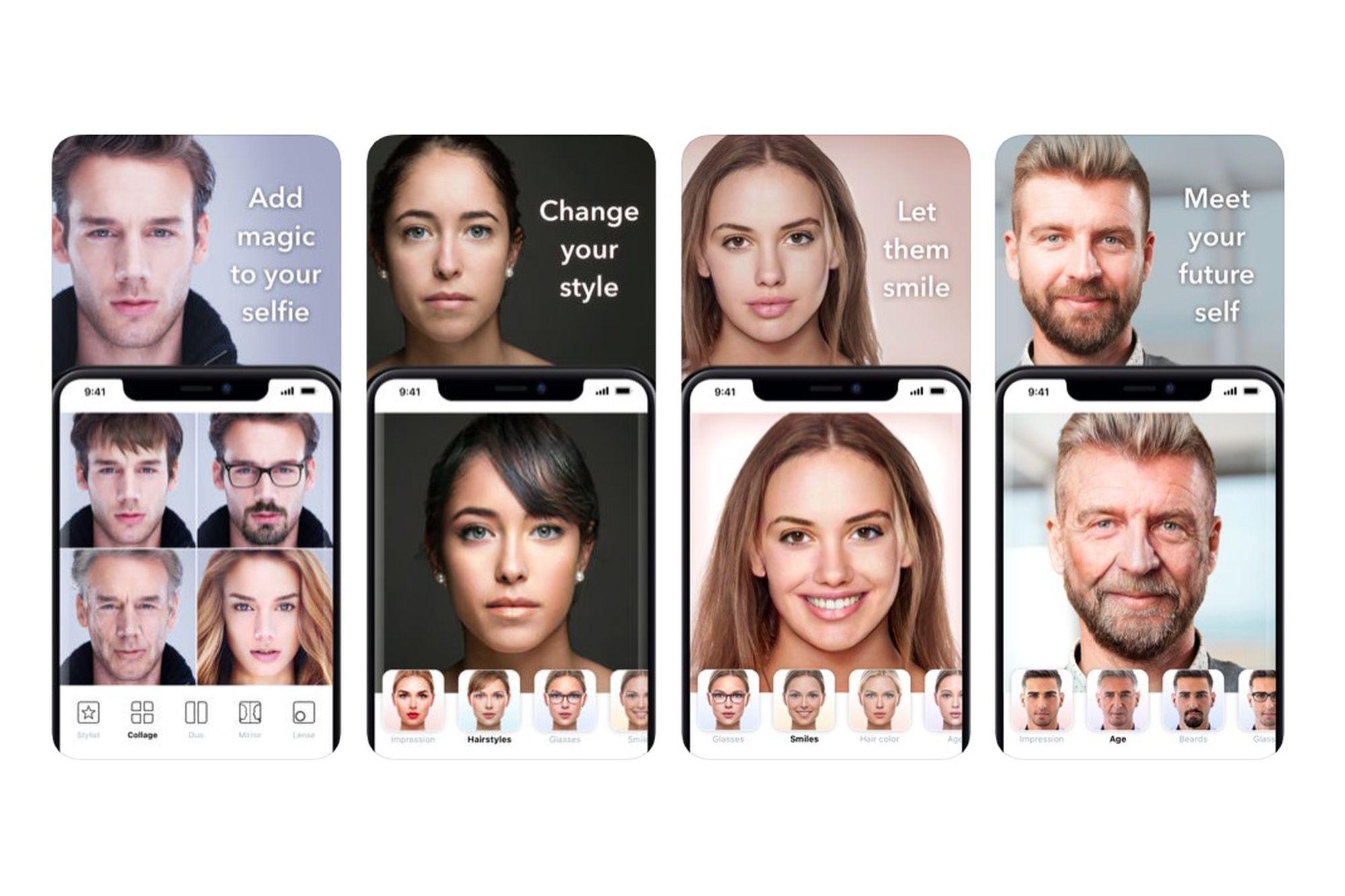 FaceApp takes the spotlight as a powerhouse AI-driven selfie editor. This app is a playground for creative experimentation, offering a wide array of filters and effects that can bring your selfies to life like never before. With features like retouching, feature addition, and smiles, you can easily enhance your facial expressions and give your photos a stunning touch.
But that's just scratching the surface of what FaceApp has to offer. Its advanced AI face features take things to a whole new level. From gender swaps and age reduction to face swaps and even face morphing, FaceApp lets you explore endless possibilities.

You can merge your face with that of another person and witness fascinating combinations that spark your imagination. While FaceApp includes all the basic filters, beauty enhancements, and cropping tools you'd expect, it's the standout features that truly steal the show.
FaceApp (App Store, Play Store)
Price: Free, $7.49 monthly, $39.99 yearly

ChatBot AI Apps
Embark on conversational journeys with ChatBot AI Apps – innovative applications powered by artificial intelligence that simulate human-like conversations, providing personalized assistance, answering queries, and engaging users in interactive dialogues.
8. Perplexity AI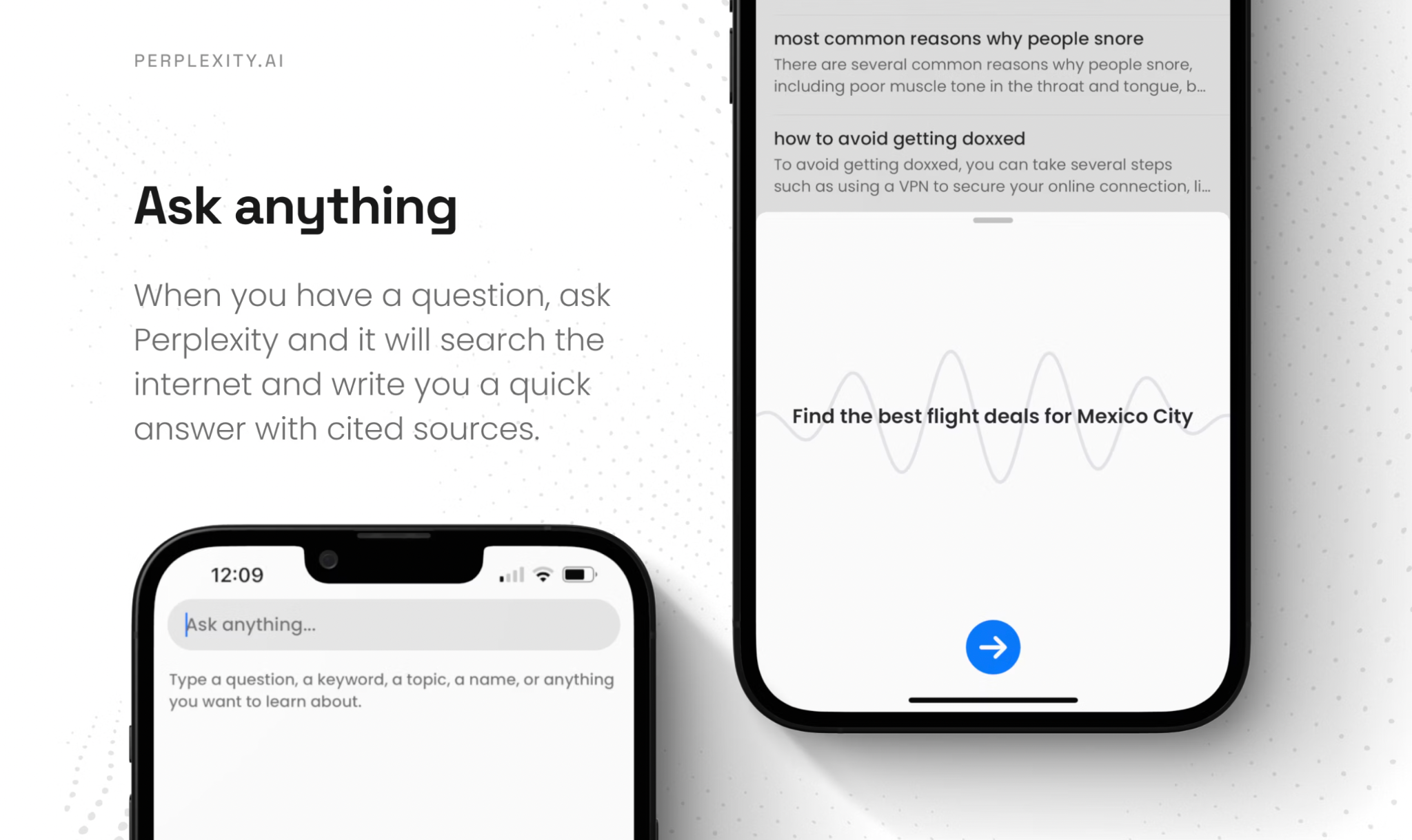 Imagine having the power of a reliable knowledge assistant right at your fingertips. That's exactly what I discovered when I came across Perplexity AI, hailed as one of the best alternatives to ChatGPT.

As a loyal user, I can confidently say that the Perplexity AI app is a game-changer. It effortlessly answers my questions, provides accurate information, and engages in delightful conversations just like its website counterpart. But here's the exciting part: the AI powered app goes above and beyond by including source links and related queries.

This transparency not only gives me confidence in the information I receive but also expands my knowledge by leading me to more sources to explore. And the app even supports voice recognition, making it incredibly convenient to use on the go. Plus, I can ask follow-up questions and dive deeper into any topic that piques my curiosity.

What's even more impressive is that the Perplexity AI app is completely free to use. Yes, you read that right. It offers all these incredible features without any cost. It's like having a superpower right on my iPhone, enabling me to search, discover, research, and learn faster and more efficiently than ever before.
From finding historical facts to exploring the latest scientific discoveries, Perplexity AI has become my go-to companion for instant access to accurate information. With its real-time sourcing and reliable knowledge base, I can trust that the answers I receive are backed by up-to-date and verifiable sources. It's like having my own personal guide to the world of knowledge, right in the palm of my hand.
Perplexity AI (iOS)
Price: Free to use
9. Ask AI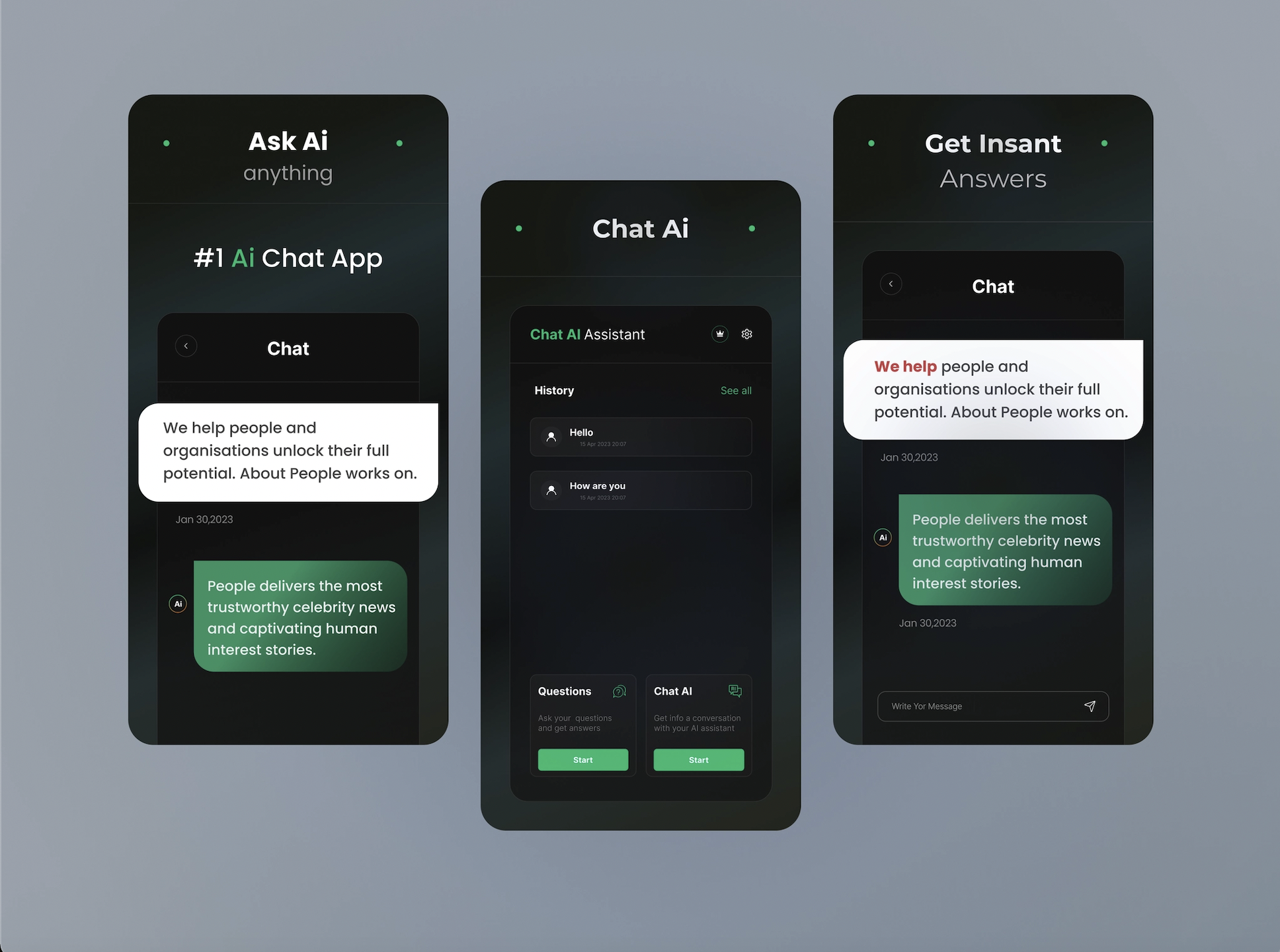 Imagine having a trusty companion who knows it all – that's what Ask AI is to me. It's like having a brilliant AI friend who can provide instant and accurate answers to any question I have.

Whether I'm delving into history, seeking translations, or in need of writing assistance, Ask AI is always there to lend a helping hand. But it's not just about getting information; Ask AI goes beyond that. It's a creative muse that fuels my imagination.

I can ask it to help me craft rap lyrics, give a fresh twist to famous songs, or even compose a heartfelt poem about love. And the best part is, Ask AI's multilingual AI capabilities allow me to practice any language I desire. It's like having a language tutor at my fingertips! But what truly sets Ask AI apart is its friendly and conversational tone.

It's not just a search engine; it's a virtual friend who engages in meaningful conversations on any topic that piques my interest. Chatting with Ask AI feels natural, like talking to someone who understands and genuinely cares.

So, if you're looking for a knowledgeable and friendly companion to accompany you on your quest for knowledge and creativity, look no further than Ask AI. It's the perfect sidekick for all your intellectual adventures.
Ask AI – iOS (App Store) and Android (Google Play)
Price: Free / $4.99 per week / $39.99 once
10. Nova
Powered by ChatGPT-3.5 and the cutting-edge GPT-4 technology, Nova has quickly become my go-to AI app for fast and accurate answers. The chatbot understands my questions with impressive precision, providing responses that make me feel like I'm chatting with a knowledgeable friend.
What sets Nova apart is its cross-platform compatibility, allowing me to access the latest AI chat technology on my iPhone, Apple Watch, iPad, or web browser. With unlimited questions and answers, Nova is a versatile companion for any situation. The app supports over 140 languages, making it a global language powerhouse.
I love how Nova can remember our full chat history, enabling seamless dialogues that feel natural and personal. But Nova is not just a question-and-answer machine; it's a versatile writing assistant too. From essays to poems, social media posts to song lyrics, Nova helps me unleash my creativity and assists in crafting captivating written content.
And when I need a meticulous proofreader, Nova analyzes my work and offers invaluable suggestions to polish my writing to perfection. Beyond its functionality, Nova is a reliable chat partner that offers amusement, advice, and companionship whenever I need it.
It even recommends books and movies based on my interests, elevating my entertainment choices. With Nova, I've found a trusted AI companion that combines intelligence, creativity, and reliability in one excellent AI app.
Pricing: Free / $7.99 per week / $59.99 per year
Platforms: iOS (App Store) and Android (Google Play)
11. Genie AI Chatbot
Genie is the remarkable AI app that brings the power of ChatGPT and GPT-4 right to my fingertips. Genie is not just an ordinary chatbot; it's a game-changer in communication and productivity. With the same reasoning and creative abilities as ChatGPT, Genie can solve complex problems, generate code, and adapt to different personalities.
What sets Genie apart is its ability to access the Internet, giving it an immense amount of knowledge beyond its limited dataset. I can provide Genie with article URLs, and it effortlessly summarizes them for me. It even takes photo inputs to identify places, plants, and people, and it can summarize PDF files too.
But that's not all. Genie comes equipped with specific prompts for personal and business use, including name and company bio generation. Plus, Genie grants me 30 daily wishes, allowing me to make the most of its incredible features.
The paid version offers unlimited wishes and access to the GPT-4 LLM, taking the AI experience to a whole new level. With Genie, I've discovered a new way to communicate, learn, and achieve my goals.
Price: Free to use with a paid tier
12. Youper – CBT Therapy
Youper is an incredible mental health care app that harnesses the power of AI. It's truly fascinating to see how artificial intelligence can be integrated into therapy, and Youper does an exceptional job at it.
The app revolves around Cognitive Behavioral Therapy (CBT), offering a wide range of exercises to address various mental health issues such as anxiety, depression, and more. Youper begins by understanding the feelings you want to address or cultivate and provides tailored CBT exercises to support your journey.
One of the standout features of Youper is its check-in system, where you record your feelings on a scale and identify the reasons behind them. The AI-powered chat analyzes your responses and offers insightful feedback and positive encouragement. From my experience, the app's responses were remarkably accurate and felt genuinely friendly.
Youper also includes an Insights pane where you can track your symptoms by consistently checking in with your mood. This feature provides valuable self-awareness and helps you monitor your progress over time. As a mental health app, Youper strikes a great balance between therapy, mindfulness, and promoting a sense of calm.
Price: Free to use with a paid tier ($5.83 PM)
13. Replika
Replika stands out as one of the finest AI-based chatbot companion apps. Whether I want to discuss my interests, share details about my day, or seek advice, Replika is always there to lend a listening ear.
What sets Replika apart are its features that enhance the virtual friendship experience. I can communicate with my Replika friend through text messages or even engage in voice-over actions for a more interactive conversation. The app even incorporates augmented reality elements, adding a touch of realism to the virtual friend's presence.
To ensure the quality of conversations, Replika measures and tracks the interactions, constantly striving to improve and deliver better outcomes. This dedication to enhancing the experience truly sets Replika apart from other AI chatbot apps.
In addition to its conversational abilities, Replika also has a fun side. It can share thoughts, quotes, jokes, memes, and more, adding a delightful touch to our interactions.
With Replika, I can chat at my convenience about a wide range of topics, forming a bond that feels remarkably like a real friendship. It goes beyond simple interactions, aiming to provide a compassionate and understanding virtual friend.
Price – Free, $7.99 monthly, $49.99 yearly
AI Apps for Visually Impaired

These are revolutionary AI powered apps that leverage artificial intelligence to assist and empower individuals with visual impairments, enabling them to navigate the world, access information, and interact with their surroundings in new and transformative ways.
14. Seeing AI
This remarkable app has carved a special place in our best apps list by leveraging the power of artificial intelligence to assist the visually impaired. Starting as a research project, Seeing AI is now a free-to-use app that revolutionizes the way visually impaired individuals perceive the world around them through their smartphones.
The true beauty of Seeing AI lies in its mission to make the world more accessible for visually impaired individuals. By harnessing the capabilities of AI and the smartphone's camera, it opens up new avenues of exploration and empowers users to engage with their environment in meaningful ways.
Equipped with advanced AI algorithms, Seeing AI offers a range of modes that cater to diverse needs. From recognizing text and identifying people to deciphering scenes, currencies, colors, and even handwriting, the app empowers users to navigate their surroundings with greater ease and independence.

Its plug-and-play functionality makes it incredibly user-friendly—simply install the app and point the camera towards the element you wish to identify, while the audible narrator guides you along the way.
The best part? Seeing AI is completely free to use, ensuring that its transformative technology is accessible to all. While currently available only for iOS devices, the impact it has already made is truly remarkable. Microsoft Seeing AI is not just an app; it's a testament to the potential of AI in creating a more inclusive and empowering world for everyone.
Seeing AI App Store
Price – Free
15. Be My Eyes
Founded in 2015, Be My Eyes has created a platform where visually impaired individuals can seek assistance from sighted volunteers through real-time video calls. It's a community-driven initiative that helps the blind navigate their surroundings and accomplish a wide range of tasks.
What I love about Be My Eyes is its versatility. There are no limits to the types of tasks you can ask for help with. Whether it's getting guidance while crossing a busy street or checking the expiration date on a carton of milk, the app connects you with volunteers who are willing and ready to assist you.
But that's not all. Be My Eyes recently introduced an exciting feature called Virtual Volunteer, their very own digital visual assistant. Powered by OpenAI's groundbreaking GPT-4 model, Virtual Volunteer takes assistance for the visually impaired to a whole new level. With its multimodal capabilities and advanced image-to-text generator, this integration can analyze and interpret any image you provide.
Imagine capturing a photo of the inside of your fridge and having the AI not only recognize the ingredients but also suggest recipes you can make with them. That's the level of assistance Be My Eyes' Virtual Volunteer offers. It's like having a personal AI-powered assistant right at your fingertips, ready to provide you with contextual information and helpful suggestions.
Be My Eyes is an empowering app that fosters inclusivity and harnesses the power of technology to bridge the gap between the visually impaired and the sighted community.
Price – Free
Productivity, Home and Work AI Apps
Boost your productivity and streamline your home and work life with the help of innovative AI Apps.
16. Otter AI
This workforce-focused app is designed to eliminate the hassle of taking notes during important discussions. Powered by machine learning and AI, Otter AI provides real-time audio transcription and meeting notes, saving you precious time and ensuring you never miss a crucial detail.
Whether you use it as a standalone application or as an automated assistant, Otter makes the transcription process a breeze. Just start recording a voice note, and Otter begins transcribing instantly. Sure, there might be a slight delay between speaking and the transcription appearing, but that's understandable given the processing involved.
But here's where it gets even better: Otter can even join your meetings automatically and transcribe them for you. Once the meeting is over, you'll have access to detailed notes capturing multiple speakers, all conveniently marked with timestamps. It's like having a personal secretary on hand to capture every important point.
What's more, Otter offers a free tier that gives you 300 monthly minutes, making it accessible to everyone. Whether you're using the online platform or the mobile app, Otter.ai delivers a comprehensive range of services. It can effortlessly record and transcribe Zoom and Google video conferences, as well as phone calls.
The AI-powered transcription is intelligently broken down by speaker, and the automatically generated outline with time stamps lets you quickly navigate to the key moments in the conversation. Otter AI has truly transformed the way I handle meetings and capture important information.
Price – Free and Otter Pro for £17.49 monthly
17. Google Assistant
Google Assistant is an AI-powered personal assistant that has become an indispensable tool for me. It's like having a virtual companion that can assist me with a wide range of tasks. From setting reminders and managing my schedule to controlling my smart home devices, Google Assistant supports it all.
One of the best features is its voice command functionality, allowing me to control my phone hands-free. I can dictate messages, send emails, and even browse the web without lifting a finger. The ability to set agendas, create routines, and manage important tasks has greatly improved my productivity.
What I find particularly helpful is that Google Assistant keeps me informed with the latest news and provides instant information on various topics. It's like having a personal newsreader and encyclopedia at my disposal.
Whether I need assistance with travel planning, checking flight schedules, or finding local restaurants, Google Assistant has got me covered. It can provide recommendations, answer questions, and even translate languages on the go.
Play Store and Apple Store
Price – Free
18. Swiftkey Keyboard
This intelligent AI-based keyboard understands my unique writing style, allowing me to type faster and more accurately than ever before.
One of the standout features of SwiftKey is its ability to predict words with stunning accuracy, thanks to its advanced artificial intelligence. It learns from my typing patterns, frequently used words, slang, and even emojis, adapting to match my personal style seamlessly.
I love the flexibility of SwiftKey, as it allows me to customize my keyboard with different font styles, colors, and themes. I can also sync it across multiple devices, ensuring a consistent typing experience wherever I go.
The swipe and gestures-based keyboard feature makes typing effortless and intuitive. I can simply swipe my finger across the keys to form words, saving me time and effort. The built-in clipboard is also a handy addition, making it easy to access copied text.
SwiftKey supports multiple languages, with over 300 options available. It even has a custom-built multilingual keyboard, making it a great choice for bilingual users.
Price – Free
Language learning and education AI Apps
These innovative applications leverage artificial intelligence to provide interactive and personalized learning experiences.
19. Elsa
ELSA, which stands for English Language Speech Assistant, focuses on improving fluency and pronunciation through its innovative algorithms.
What sets ELSA apart is its user-friendly interface and the ability to track progress. In just four weeks, I could see significant improvements in my English skills. The app provides detailed reports that showcase my progress and areas for further improvement.
One of the standout features of ELSA is its automated curriculum, which is tailored to my native language. It helps me learn the correct pronunciation of over 2000 English words, ensuring that I sound more natural and confident.
ELSA's AI-based system constantly monitors my fluency, pronunciation, word stress, and listening skills. This feedback helps me identify areas where I need to focus more, enabling me to refine my English language abilities.
Furthermore, ELSA is a valuable tool for those preparing for international English fluency tests like IELTS and TOEFL. It provides targeted exercises and practice sessions that specifically address the requirements of these tests.
What's even more impressive is that ELSA helps reduce the cost of English language training by 20-30%. With access to a wide range of reading and learning materials at an affordable rate, I can continue honing my English skills without breaking the bank.
Price – Free and 109.99$ yearly
20. Socratic
Socratic is a true lifesaver for anyone struggling with math or STEM subjects. With this AI app, solving complex problems becomes a breeze. All I have to do is snap a picture of a question, and Socratic provides clear and comprehensive explanations in a way that's easy to understand.
Whether it's algebra, geometry, biology, chemistry, physics, history, or literature, Socratic covers a wide range of topics. As a student, I can simply take a picture of my homework, and the app offers visual explanations to guide me through the process.
Acquired by Google, Socratic utilizes advanced text and speech recognition to provide assistance in various subjects. It's like having a personal tutor in my pocket, ready to help whenever I need it. I highly recommend Socratic to any student seeking homework help and a deeper understanding of their coursework.
Voice Assistant AI Apps
21. Siri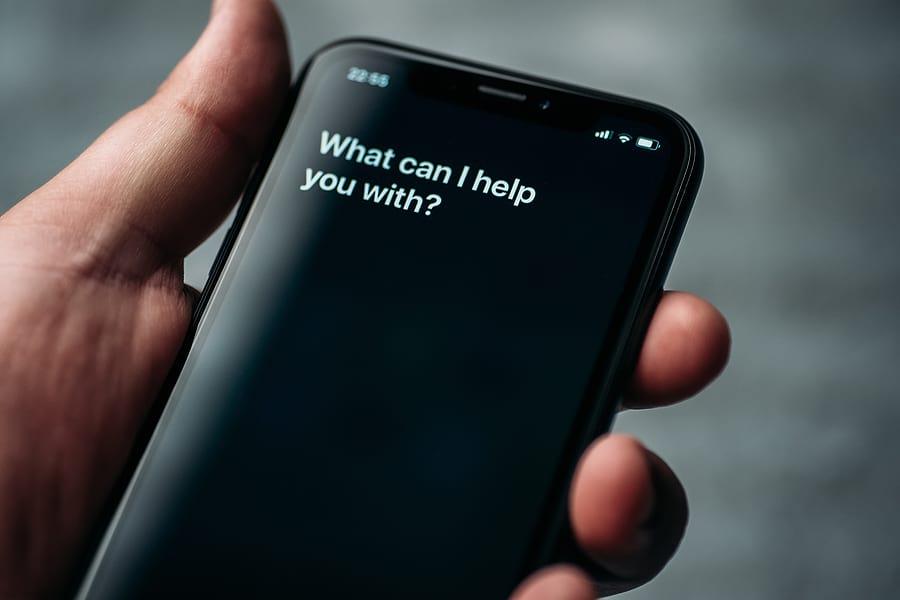 Siri is the iconic virtual assistant that has been an integral part of Apple devices since its launch in 2011. With Siri, your Apple experience becomes more intuitive and efficient. This AI-powered app understands your voice commands and responds to natural language queries, allowing you to effortlessly send messages, identify songs, set reminders, and much more.
Siri uses voice queries and a natural language user interface (UI) to function. As you interact with Siri, it learns your language patterns, searches, and preferences, tailoring its responses to suit your individual needs.
22. Alexa
Alexa is the AI-powered virtual assistant brought to you by Amazon. Originally designed for Amazon Echo and Echo Dot smart speakers, Alexa has expanded its reach to various platforms including Android and iOS. With its advanced voice recognition and natural language processing capabilities, Alexa offers a multitude of services.

From interactive voice commands to playing your favorite music, Alexa can also assist with creating to-do lists, setting alarms, streaming podcasts, and even reading audiobooks. Stay up-to-date with real-time information on weather, traffic, news, sports, and much more with Alexa by your side.