One thing that we all can agree on is, that no one likes Thanksgiving leftover. But no worries, because here we have a way to make use of it all in these Thanksgiving leftover recipes. If your fridge looks like a mess, full of pumpkin pudding, apple pie, chocolate cheesecake, stuffing, and potato filling, and so on, then read on. Thanksgiving leftover recipes are like a rescue team that you were looking for to help out with all the stuff in your fridge. 
Even though it may look a little messy, but these Thanksgiving leftover recipes are all you need to cook up something delicious for the next day. When it comes to food, the waste should be minimal. So whether it be the turkey or that amazing casserole, this curated list of Thanksgiving leftover recipes will sort it out for you.
You can also check out our Thanksgiving pie recipes here on 15+ Thanksgiving Pie Recipe Ideas For Sweet November 
Leftover Turkey Quinoa Salad
By wandabaker_
This Thanksgiving leftover recipe by wandabaker_ is pure bliss. We all struggle with the excess turkey the next day, and we are left confused as to what to do with all of it. So here is a way to clear out all your confusions. This leftover turkey quinoa salad is an excellent next day meal for you. It is easy to prepare and also a healthy option after the lavish Thanksgiving dinner. The quinoa will keep you full for longer and the turkey has its own flavor to add to the bland quinoa. To give it a more delicious twist you can add some brussels sprouts, squash, and some dried cranberries for the extra kick of flavor. This Thanksgiving leftover recipe is nothing less than a Thanksgiving meal in itself.
Grilled Turkey Sandwich Thanksgiving Leftover Recipe
There is no doubt that Thanksgiving turkey is a favorite for all. So it won't be surprising to see a fridge full of some leftover turkey the next day. If you find yourself in front of the open fridge confused with the leftover turkey, then hold on, we have a solution. How about some delicious turkey sandwich? This turkey sandwich Thanksgiving leftover recipe by thebusybee.co has a little twist. These are grilled, unlike the regular leftover turkey sandwiches. These are easy to make and is an excellent choice for next-day lunch. You can even invite your friend for a casual brunch and simply munch on these delicious grilled turkey sandwiches.
Easy 30-Minute Turkey Noodle Soup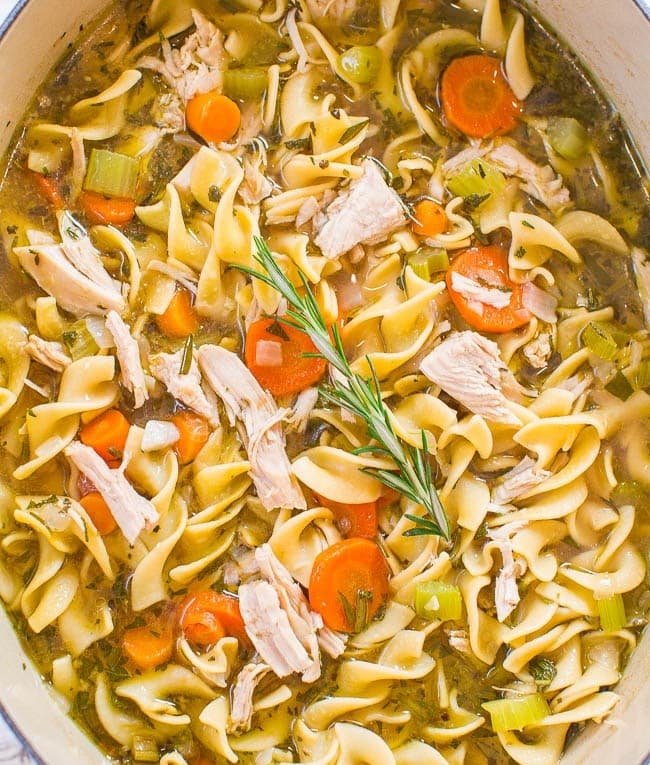 This Thanksgiving leftover recipe by averiesunshine looks so delicious that no one would believe it to be a leftover recipe. This recipe is just like the traditional noodle soup only with some goodness of turkey in it. It is easy and a quick recipe that won't be much of work the next day. This is another lunch option for you. It is filling and who could deny a bowl of warm noodle soup on a cold November afternoon? 
Creamy Turkey Stew
Creamy turkey stew by themillennialkitchenn is yet another turkey Thanksgiving leftover recipe for you. This recipe will warm you up the next day. It is also very healthy given the fact that you can always throw in some veggies of your choice. The additional advantage here is that you can freeze this stew for future use. Give it a day or two and you will crave turkey again. Add in some bell peppers and mushroom, and some thyme and rosemary to add all the flavor. Don't forget to add some cream for the creamy texture. This stew will make you fall in love with turkey again.
Cranberry Tartine Recipe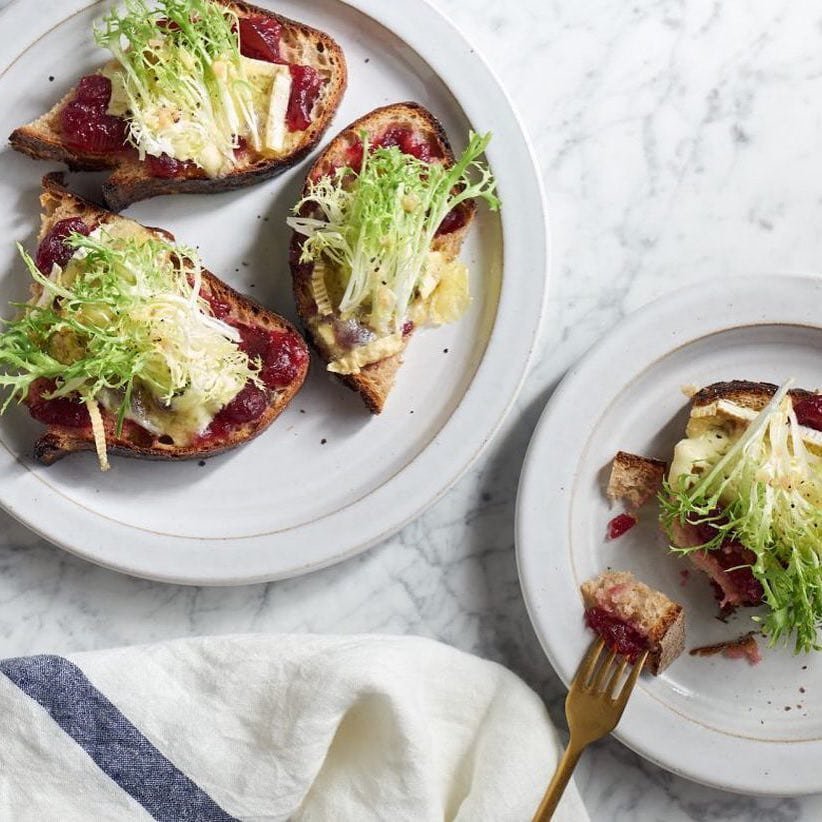 If you are bored of turkey then how about some cranberry tartine for the Thanksgiving leftover recipe? These are healthy and sweet. The best part about these is how it lets you go experiential. You can always improvise a little and add some sweet potato or some sprouts or some turkey too. Whatever suits your taste buds the best. This recipe by goop is an excellent breakfast choice. It is light and a simple fix for a lazy morning.
Greek Salad Meal Dinner Thanksgiving Leftover Recipe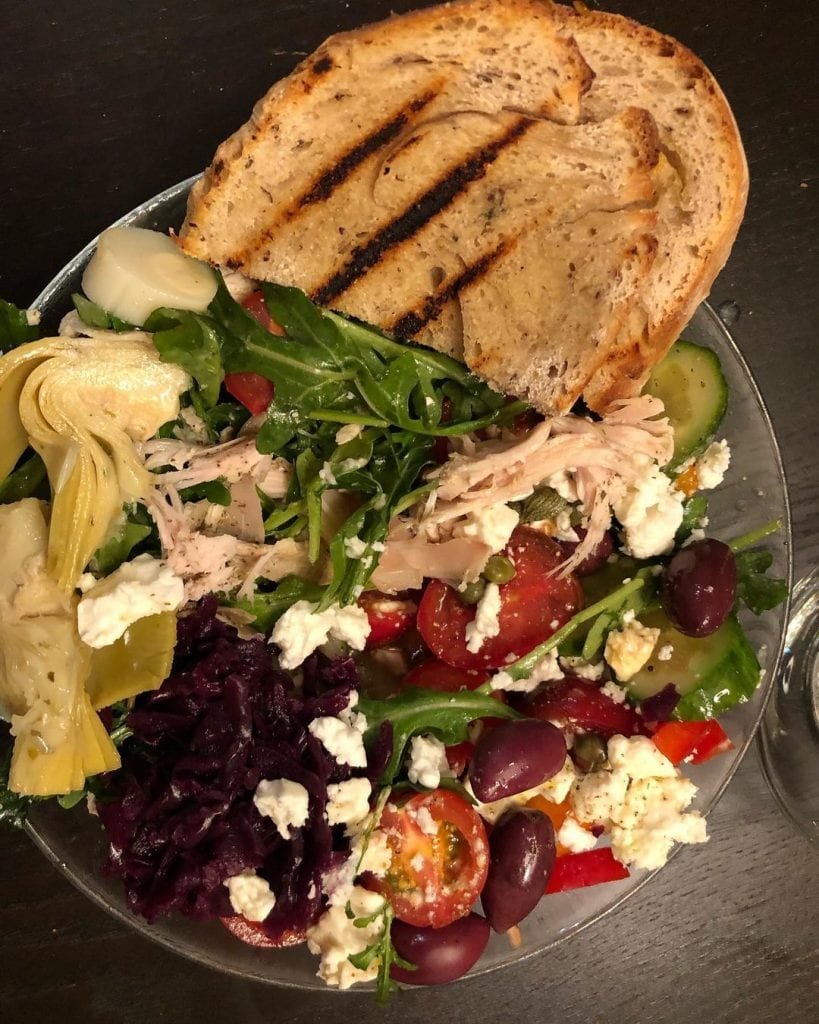 Why not save some of that extra turkey in the fridge to assemble this exquisite greek salad by redwine_olive_wine? This Thanksgiving leftover recipe is as healthy as it can get. The biggest blessing is it is a light yet filling dinner which will suit your palate after the previous day's feast. It is a simple greek salad with some turkey on the top and some grilled homemade bread on the side. The goodness of the green veggies like cucumber tomatoes, artichokes, arugula, capers, olives, pickled cabbage, and red peppers add the right amount of crunch and nutrition. The added feta cheese will give you the extra kick of taste that you need in this heavenly salad.
Thanksgiving Leftover Recipe for Soup
This recipe by savethefood is the evidence that shows how Thanksgiving leftover recipes can be as hearty and warm as the Thanksgiving meal. Thanksgiving can be a little overwhelming but many good souls tend to log the warmth of family and friends even when they leave post-dinner. If you feel the same, then a spoon of this warm and delicious soup will bring back all the memories and warmth of the previous night. This soup has your favorite veggies and you can add your favorite herbs too to enhance the taste, but undoubtedly a bowl of this for lunch will warm you up from the inside.
Herbed Goat Cheese Bruschetta With Butternut Squash and Cranberry Jam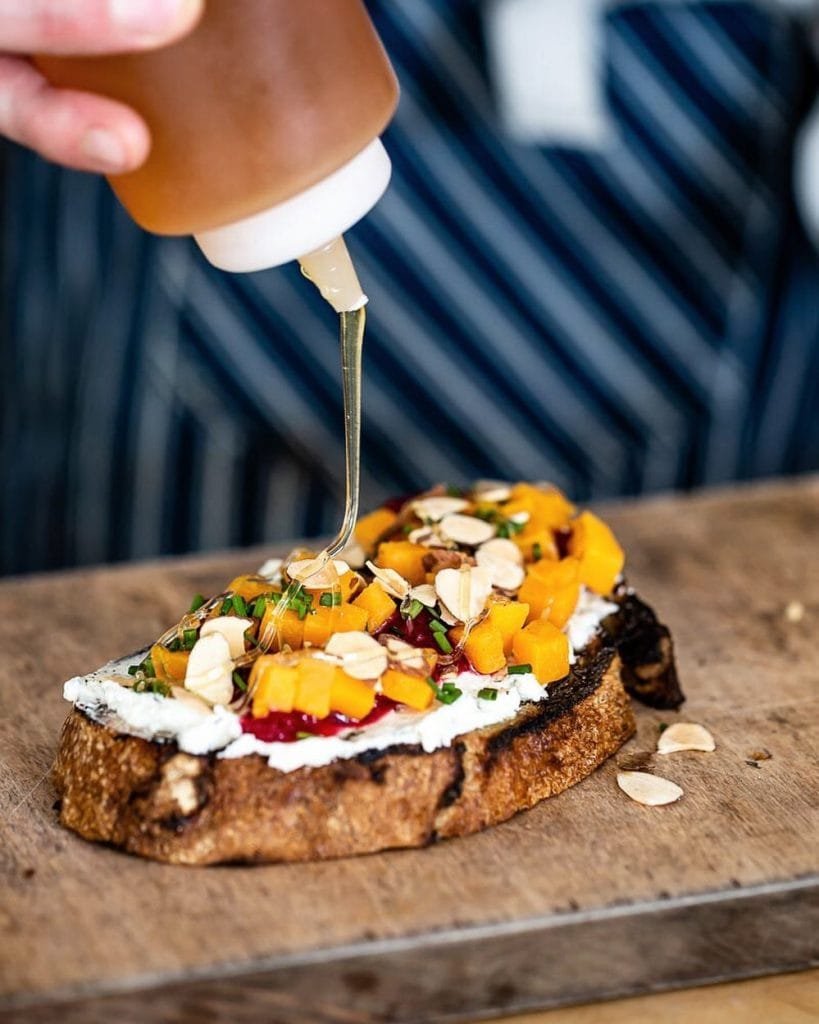 If you have some cranberry juice and some roasted veggies from Thanksgiving night in your fridge then this Thanksgiving leftover recipe is just for you. This is an excellent choice to snack only foolproofliving. You might want to keep your food on the lighter side after the Thanksgiving dinner. And the addition of the roasted veggies increases the nutritional value of these herbed bruschettas. All you need to do is spread a generous amount of goat cheese on a toast and some cranberry juice. And then add some roasted butternut squash on the top. Throwing some roasted almonds for the extra crunch and nuttiness. And finish it off with a drizzle of honey on the top. I can guarantee you that one slice of this heaven will not be enough to satisfy your taste buds.
Cranberry Muffins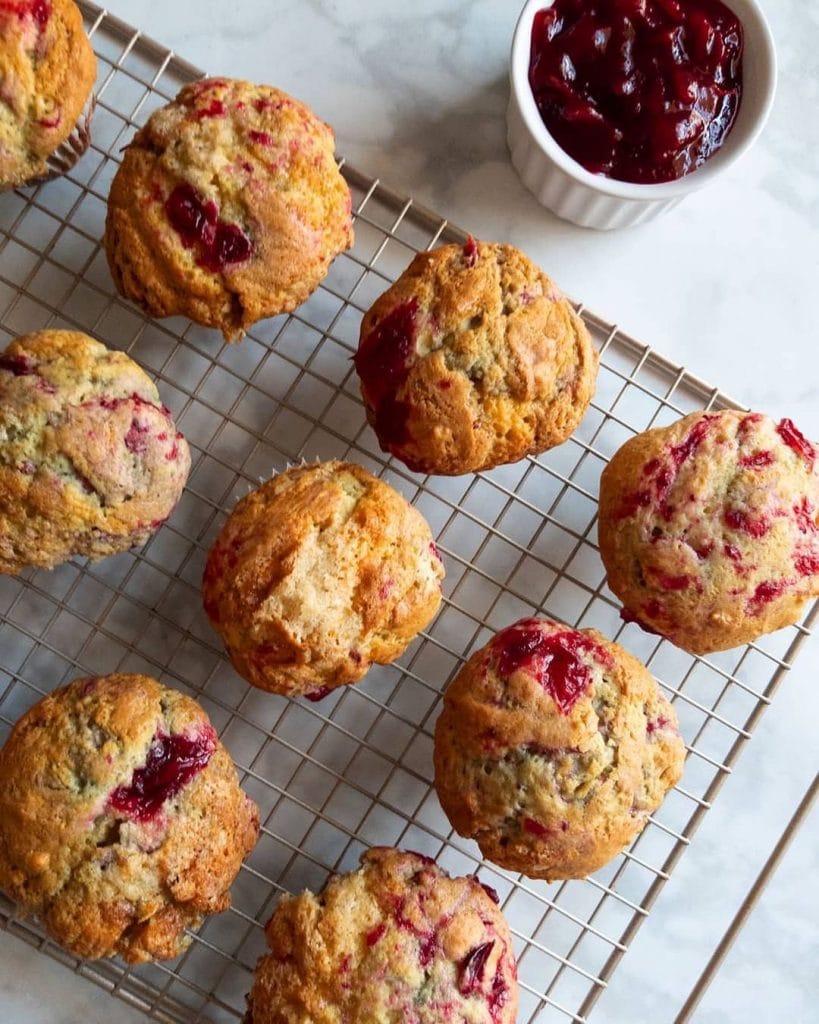 How about this year you use that extra cranberry juice to bake some cranberry muffins? Baking may feel like a lot of work after the lavish meal spread that you made the previous night. But baking some more is better than throwing away the Thanksgiving leftovers. The advantage of baking these is that it can be stored and you can savor them later. These little cranberry muffins by savethefood are simple and yet tasty. It is as traditional as it gets. These homemade muffins will remind you of your good old days.
Leftover Turkey Noodle Casserole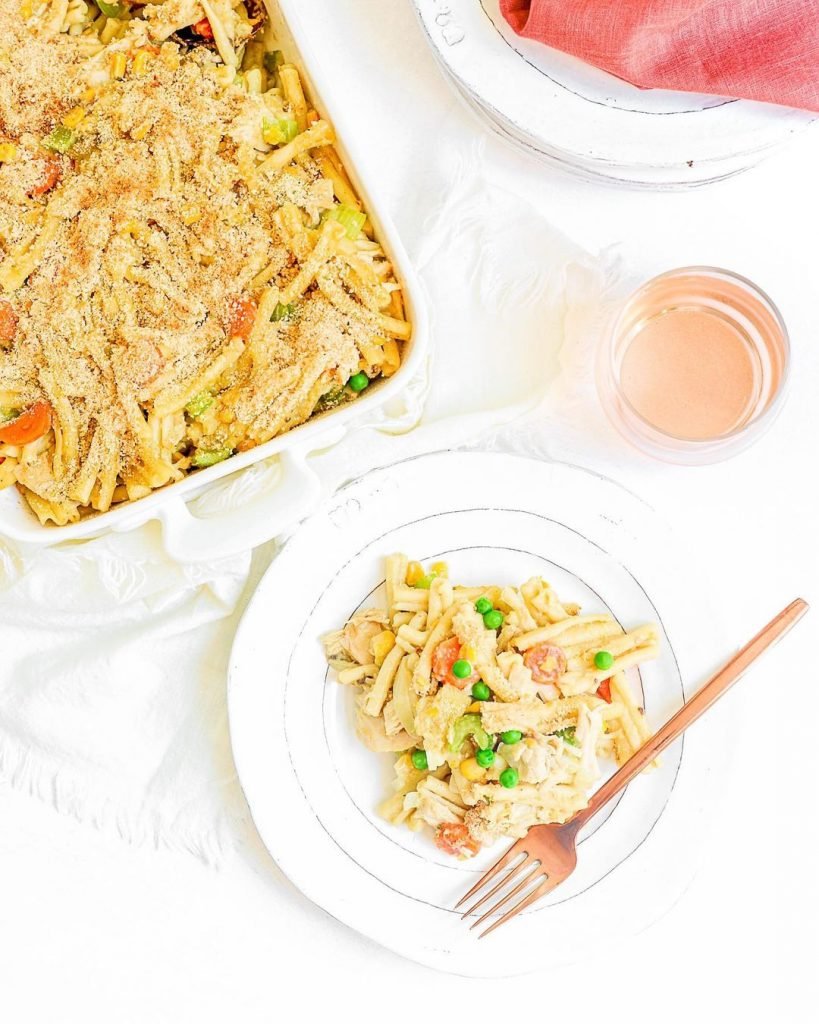 Who doesn't like some good casserole? This Thanksgiving leftover recipe is happiness on your plate. You will be glad to have made this. The next morning you may feel that you are done with casseroles for a month at least. But the appetizing smell of this turkey casserole will leave you craving for some more. You can add some green peas and some carrots to enhance the taste. But this recipe by sprinklesandseasalt will brighten up your lunch scenes.
Turkey and Swiss Hawaiian Roll Sliders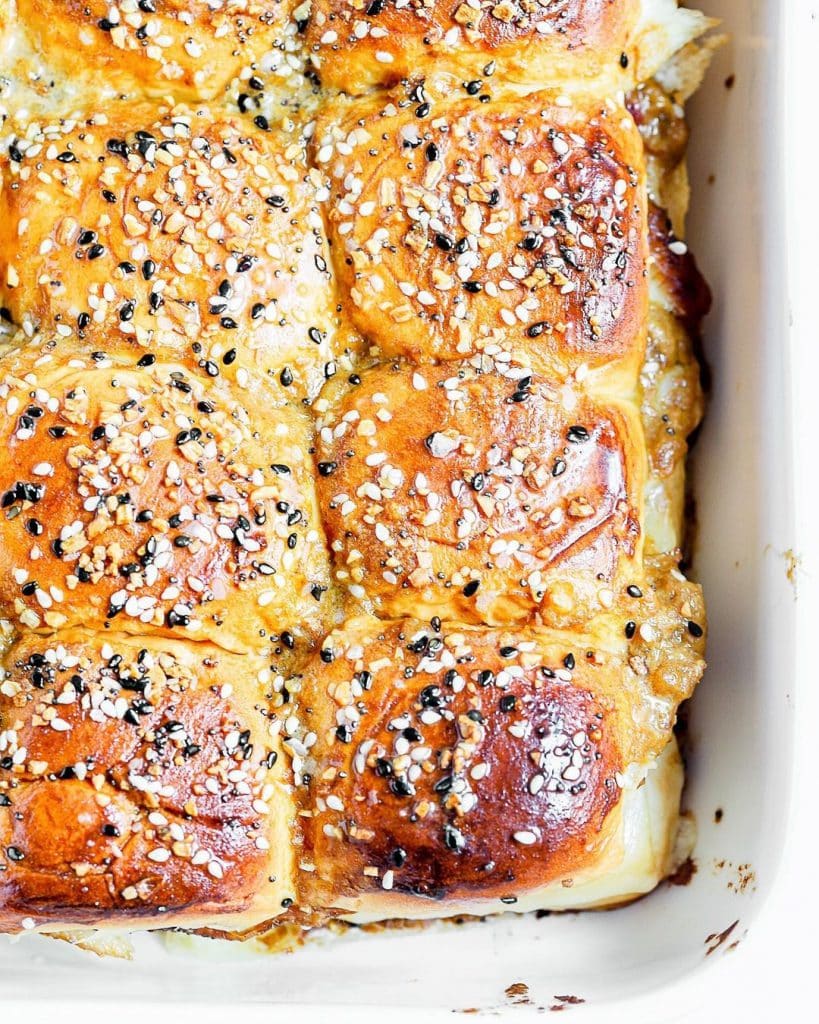 This Thanksgiving leftover recipe is simple and can be improvised according to the leftovers that are crowding your fridge. For starters, you can take Sweet Hawaiian rolls and layer it with some leftover turkey slices, swiss cheese, and leftover cranberry juice. Add in some zesty butter sauce to give it the glazing look and the salty taste. You can also add some more flavors and seasonings of your choice. This is an excellent breakfast option by sprinklesandseasalt for you. As it is easy to make and can be enjoyed on the go. 
Thanksgiving Hand Pies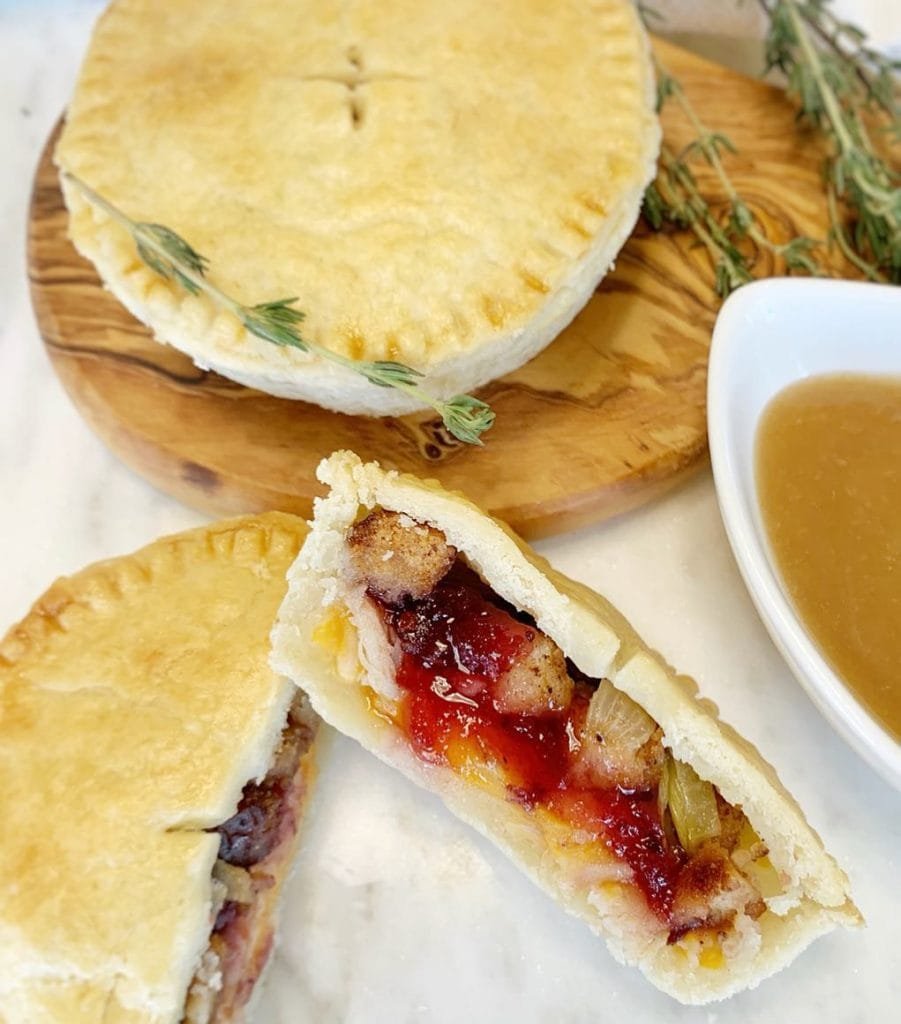 Thanksgiving leftover recipes are a blessing and these handmade pies by secretsofgluttenfreechef are even easy to make. For these stuffed hand pies you need the basic Thanksgiving leftovers like sweet potatoes, some turkey, and some cranberry juice. If you also have some bits of cranberry it would go great in the stuffing. Bake these little pies and let it cool. You can store them for the next 30days and eat whenever you crave a little more of that tasty Thanksgiving turkey. 
Easy Turkey Casserole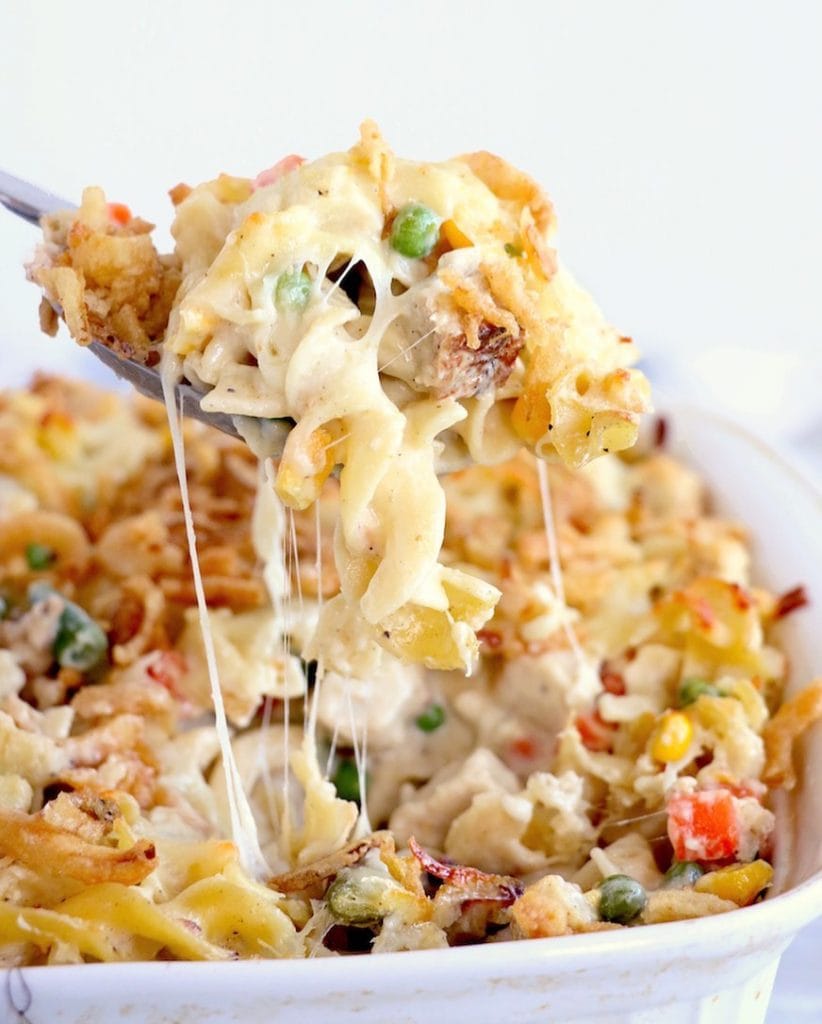 This easy turkey casserole Thanksgiving leftover recipe by bitzniggles is yet another turkey casserole option for you. Casseroles are always a great way to utilize the Thanksgiving leftovers. And the other advantage of making some good old turkey casserole is that you can actually store it for a few days. 
Mashed Potato on Toast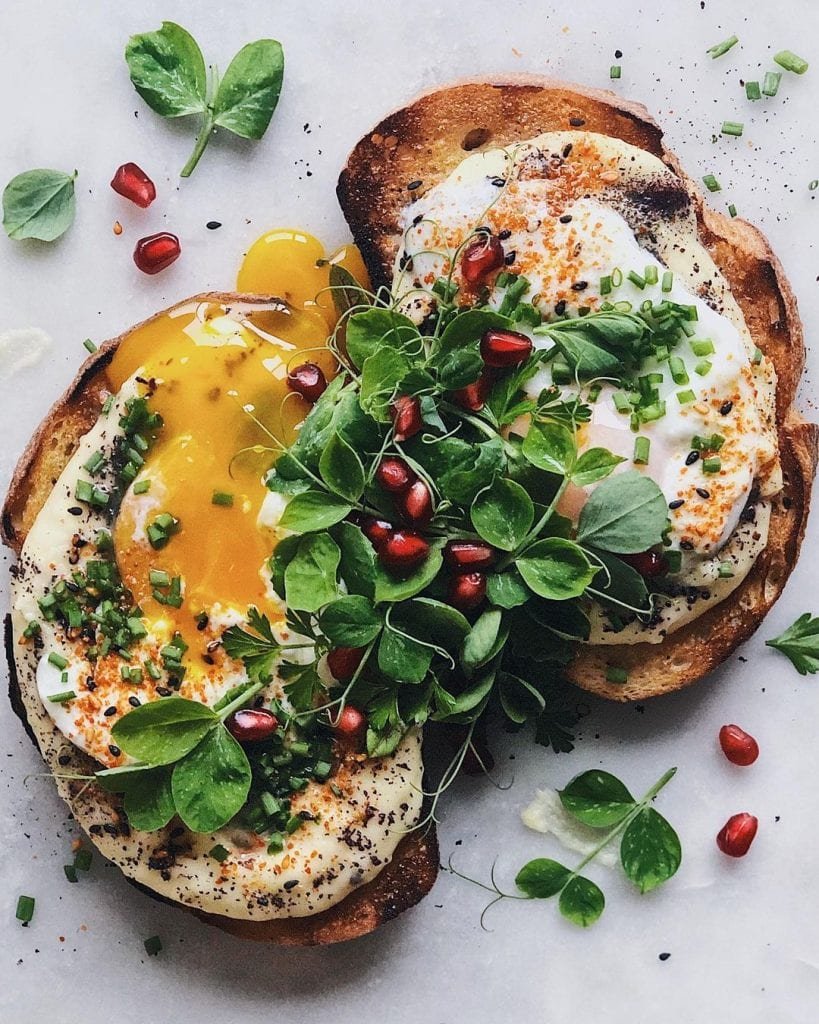 How appetizing does these mashed potato toasts look? This fancy-looking toast by lilybubbletea is going to be loved by your body. It is not just easy to fix but also healthy. These mashed potato toasts will take only a few minutes of your day but will keep you full till your lunch. All you need is a sourdough toast, put a generous amount of garlicky mashed potato on top, and some purple shiso furikake, you can also add a hard-boiled egg, or a poach, and top it with some chives if you like. That is the best part about toasts, you can add any topping of your choice. 
Stuffed Acorn Squash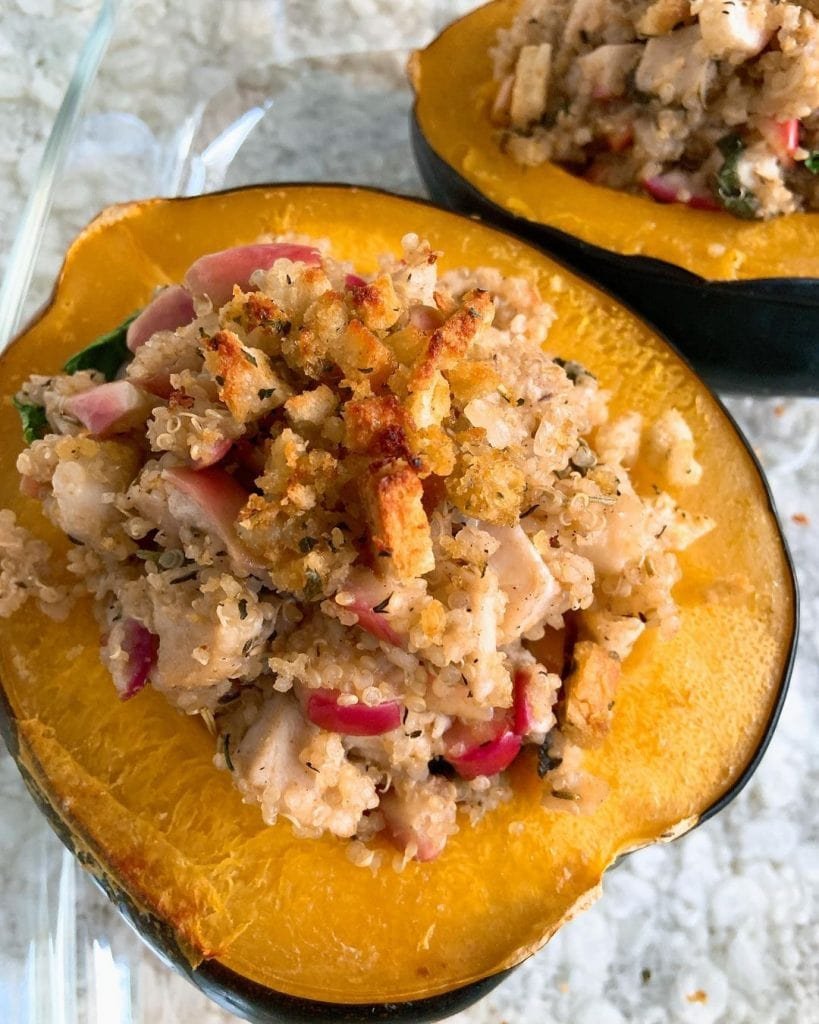 This Thanksgiving leftover recipe is my personal favorite. This squash recipe by eat.wellwithmel looks so pleasing to the eye that it can very well belong to your Thanksgiving dinner setting too. Prepare the stuffing with whatever leftover you have in the fridge. Use ground turkey, sausage, or even chickpeas, just keep in mind the cooking time variation. Along with the cooked turkey put in some diced apples, quinoa, and some herbs to enhance the taste.
Leftover Turkey Tortellini Soup
This turkey soup with the goodness of some veggies will touch your heart in the winter morning. This nutritious soup by sonshinekitchen can be served as lunch. It is heavy but not something you can cook in just a few minutes. This is also an excellent option for a casual brunch with your friends; in case you are not yet done with the Thanksgiving celebrations.
And that's all the Thanksgiving leftover recipes for this November. You can try whichever you liked the most and let us know what you think about them in the comment section. Thanksgiving leftover is an issue for all of us, but there can be yummy and easy ways to sort out such issues. So enjoy the thanksgiving and then enjoy some more with these Thanksgiving leftover recipes.
You can also check out our Thanksgiving dessert recipes here on 24 Thanksgiving Dessert Recipes For A Sweet November.
If you like this article and the recipes then you can click on the image below to pin it on your Pinterest board.