10+ Thanksgiving Recipe Ideas For This Holiday Season ​
10+ Thanksgiving Recipe Ideas For This Holiday Season ​
10+ Thanksgiving Recipe Ideas For This Holiday Season ​
Are you excited about the Thanksgiving holiday? Or are you scared of the holidays? Excited or not, I am certain that you could use some Thanksgiving recipe ideas. If that is what you are looking for then look no further. Because our curated Thanksgiving recipe list is your one-stop solution. Whether you like holidays or not; whether you are meeting your family for Thanksgiving or not; you will certainly enjoy these innovative Thanksgiving recipe ideas. 
In the wake of this holiday month, why not cook yourself a warm casserole or some cookies and pies? And if you are feeling a bit bold try out some of the recipe ideas from the list below.
You can also check out some Thanksgiving pie ideas on 15+ Thanksgiving Pie Recipe  Ideas For Sweet November
Here is a list of curated Thanksgiving recipes for you and your loved ones. Pick any of these, I promise you won't regret it.
Caramerized Onion Mushroom and Apple Puffs
This is a savory Thanksgiving recipe, that makes wonderful use of puff pastry. Puff pastries can be explored beyond the dessert section of the menu. In this savory recipe by thegingerwithspice you will love the sweetness of the caramelized onions. It is super easy to make and is an excellent option for your appetizer. The combination of mushroom puff pastry and the sweet caramelized onion on the top is going to blast in your mouth. This can also be served as a side dish for your main course meal. The bottom line is your guests are going to love this Thanksgiving recipe.
Mushroom Wild Rice Pilaf
Mushroom wild rice pilaf is an apt choice for your main course. It is filling, delicious, and certainly a savory that is loved by all. This Thanksgiving recipe by karylskulinarykrusade can also be served as a side dish. It is a simple and elegant side dish. And it is as delicious as it looks. The addition of the herbs to the mushroom and the sweetness of the rice will give you too many flavors to relish. The best part about this recipe is that it can be served at any temperature. Serve it hot or eat it the next morning as your leftover breakfast. The taste will never disappoint you. Mushroom wild rice pilaf is a great vegetarian and gluten-free option for you to pamper your guests and yourself with on Thanksgiving.
Balsamic Oven Roasted Brussels Sprouts With Bacon

This Thanksgiving recipe by theseasoned.skillet will remind you to be thankful for more than just the year. It is the winters and what is better than some roasted brussels sprouts and crispy bacon on your plate? The caramelized and roasted brussels sprouts, the crispy savory bacon, and the tangy texture of the balsamic sauce creates an irresistible yumminess in your mouth. This recipe is all delicious as it looks. It takes a minimal amount of time and thus making it a must-have on your Thanksgiving menu.
Corn Pudding Thanksgiving Recipe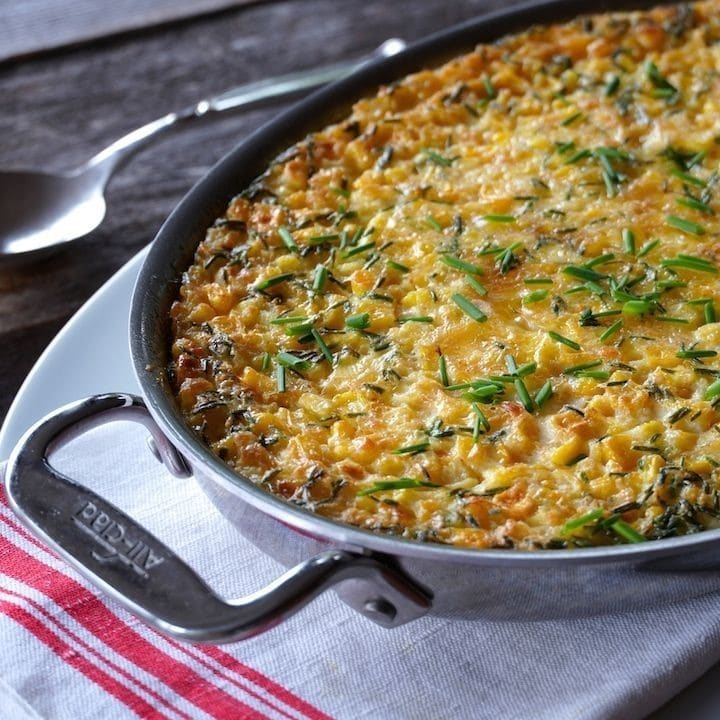 It is the Thanksgiving time of the year and this is a Thanksgiving recipe you will be fascinated with as soon as you see it. This little bundle of happiness has a taste in abundance and looks like a cheese pizza, but is only a corn pudding. But don't be disheartened as this corn pudding will not disappoint you even for a second. This is an easy side dish by weekendatthecottage . You can serve it to your guests while barbecuing or you can also pair it with a ham or turkey dinner. The deliciousness of this corn pudding and the simplicity of it will leave you mesmerized.
Roasted Butternut Squash & Brussels with Maca Maple Spiced Pepitas

Freshthyme has outdone itself with this Thanksgiving recipe. This is an excellent substitute for the regular healthy salad for your Thanksgiving dinner or lunch. It has cubed butternut squash, brussels, and veggies all baked and topped with maple syrup and some cinnamon. This recipe is a good healthy option for your guests to snack on. You can also serve this as an appeizer before you move to the main course.
Sweet Potato Casserole Thanksgiving Recipe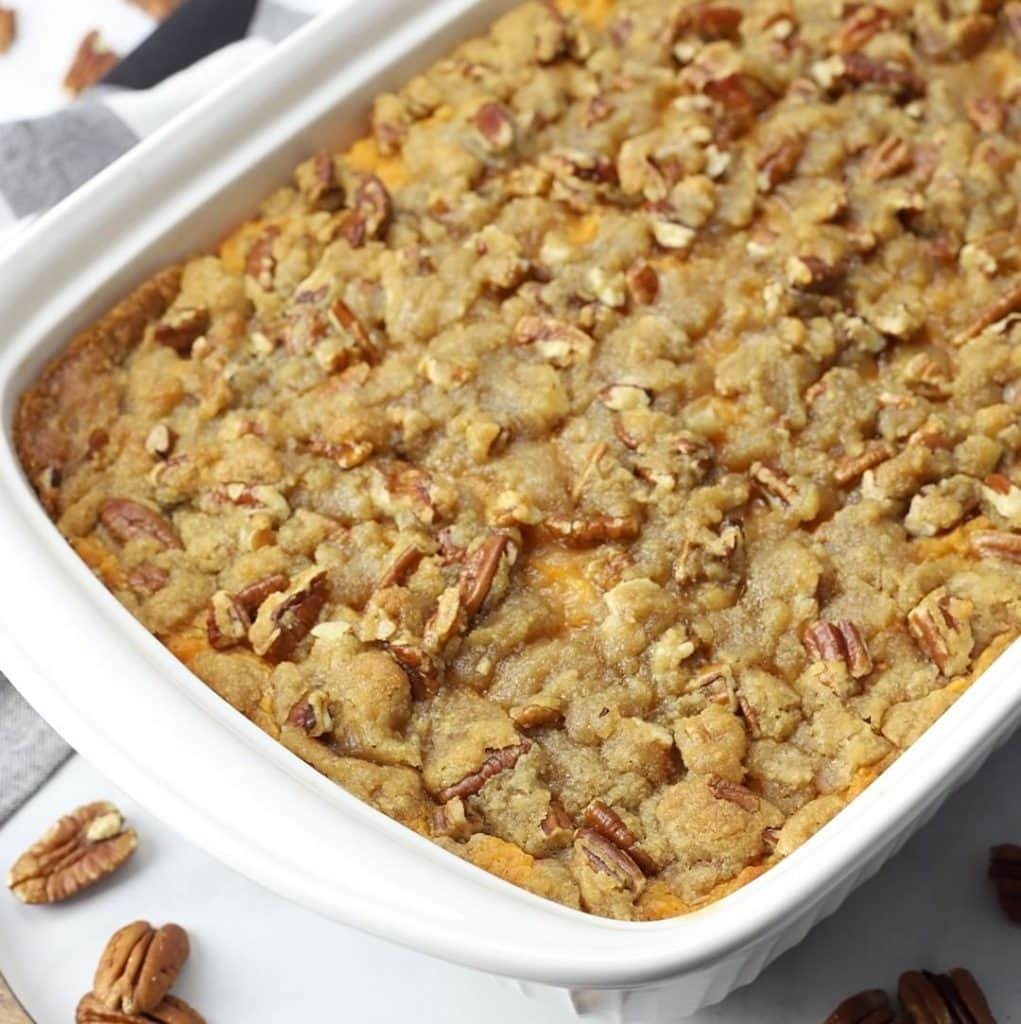 What is a Thanksgiving without a good casserole? It seems empty without a delicious casserole on the table. And if you are feeling a little too thankful for the wonderful neighbors, then why not bring them this sweet potato casserole by thetoastykitchen? The sweetness of the sweet potato is perfectly complimented by the crunchiness of the nuts, this Thanksgiving recipe will not fail to please your guests.
Baked Pumpkin Cheesecake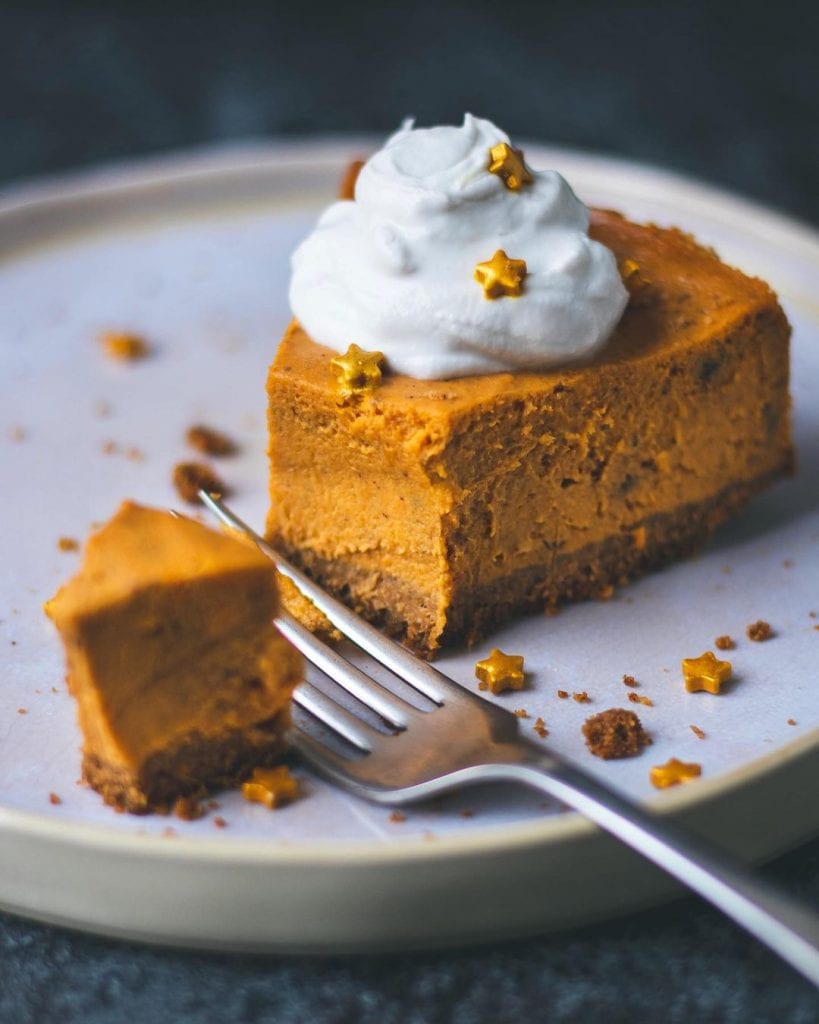 By thezestylime
Winters is the time for pumpkins. From pumpkin pies to pumpkin cakes we have it all. So why not some pumpkin cheesecake this year? This year pamper yourself with a slice of this creamy pumpkin cheesecake by thezestylime.
Traditional Holiday Sweet Potato Thanksgiving Recipe

If you are looking for a bowl full of yumminess then there is nothing better than some traditional sweet potato recipe. This year you can try this recipe by realsimplegood. This is nothing less than a bowl of warmth in the winter nights. And if your plan is to just chill at home alone with your favorite show on, then this is all you need to munch on.
Cranberry Fluff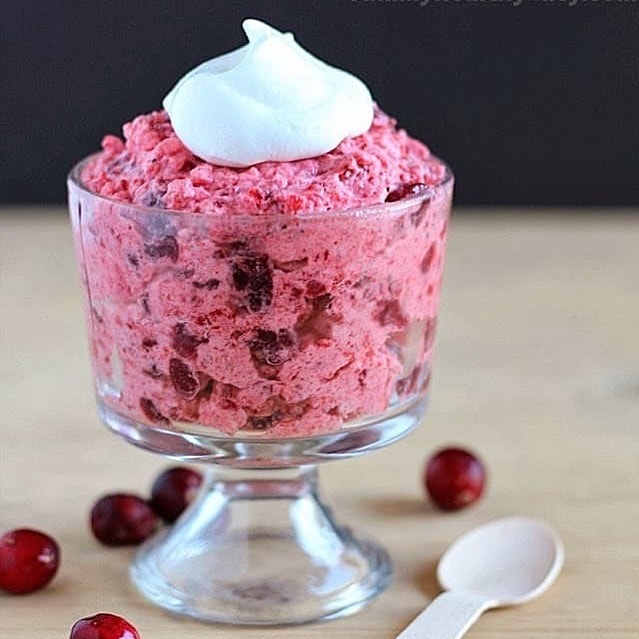 If you are in search for the perfect side dish to serve to yyour guests on this Thanksgiing, then look no further. This pink fluff as creamy and delicious as it looks. This pink beauty is filled with the goodness of cranberry and the creamniness of the cream on the top. This Thanksgiving recipe by jen_yummyhealthyeasy can be served cold, rather it is better to serve it that way. This actually gives you the opportunity to prepare this the previous day.
French Onion and Portobello Mushroom Pinwheels

If you are a snacker like me, then this Thanksgiving recipe will be your soulmate this winter. These little bite-sized pinwheels should be a must-have on the menu. And if you are spenindg the Thanksgiving alone then you should definitely indulge in some self pampering acts and relish these pinwheels. The combination of sweet onion and the meaty mushroom is the perfect savory you would want in your moutyh. Try out this Thanksgiving recipe by dashofsavory and share it with your loved ones too.
Sweet Potato Pie Bars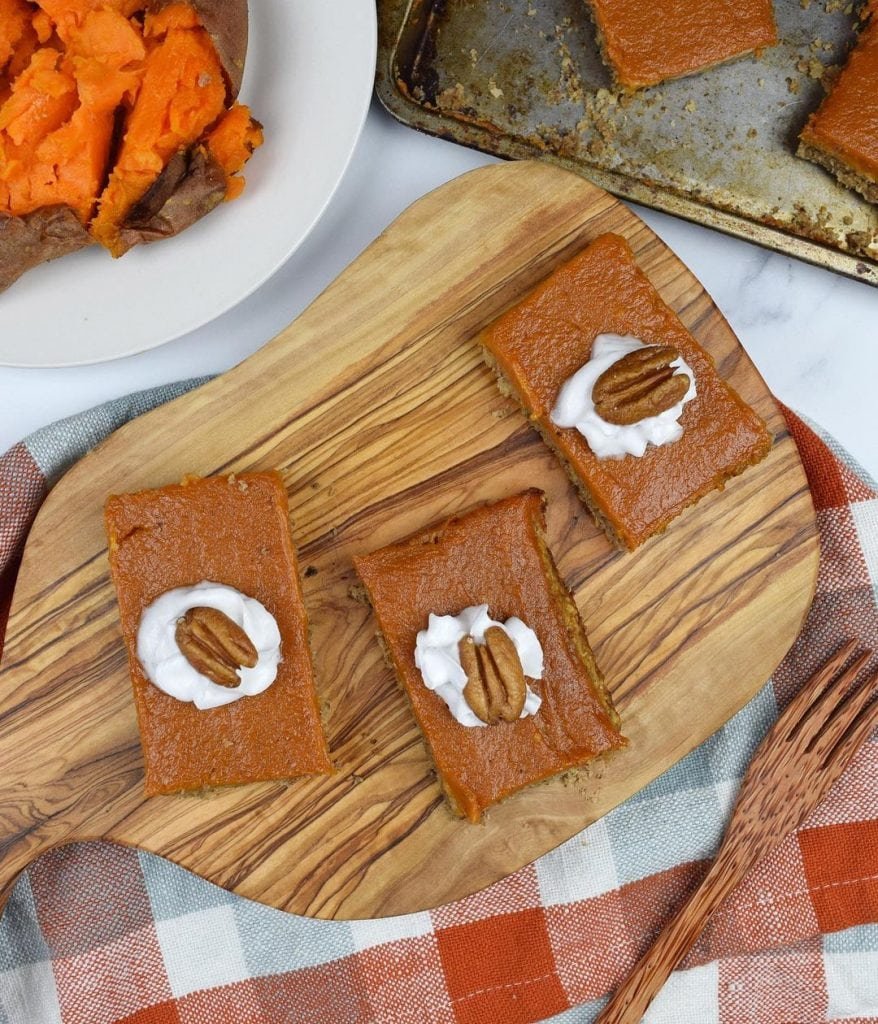 This is yet another option for the sweet potato lovers out there. This is a bit on the weeter side of the menu. It is creamy in texture, sweet in taste, and gluten-free. This is a vegan option by healthysimpleyum which is easy to make and easier to clean-up. The subtle sweetness of this Thanksgiving recipe will flatter your taste buds.
There you go, some sweetness, and some savory, we have got you sorted for this Thanksgiving. Whether you like holidays or not, you won't be able to ignore the taste of these Thanksgiving recipes. So go ahead, ad try out a few of these befor eyou serve it to your guests. Or maybe pamper yourself a bit with these Thanksgiving recipes this weekend. One doesn't need an occasion to enjoy good food, right? Doon't forget to let us know your faourite Thanksgiving recipe in the comment section. Happy Thanksgiving!
You can check out some more Thanksgiving dessert ideas here on 24 Thanksgiving Dessert Recipes For  Sweet November.
Also if you like this artcile then you can click on the picture below to save it on your Pinterest board. Happy cooking!