Valentine's day has always been a reason to celebrate and enjoy. You must have seen people exchanging Valentine's day cards and red roses and what not! But in recent years Valentine's day has become more than just romantic love. These days Valentine's day is also about self-love, platonic love, and so on. It is more than just a formal gesture. Even the gifts and Valentine's day cards have evolved over the years making it difficult to choose the appropriate gifts. 
So how about this year you invest more than just money on the card? How about this year you give him Valentine's day cards that have your love, time, and thoughts? So here are some amazingly creative DIY Valentine's day card ideas for you. This list has been curated specially for you to make this day a little more special. So go ahead explore the options and choose your favorite Valentine's day cards for him.
Here are some more options for you to celebrate the platonic love- 27 Unique and Creative Fathers Day Cards Ideas. Make Mother's day a little more special for your mother with these handmade Mothers day cards- 15 Mother's Day Cards To Take Inspiration From.
1. Romance is in the Air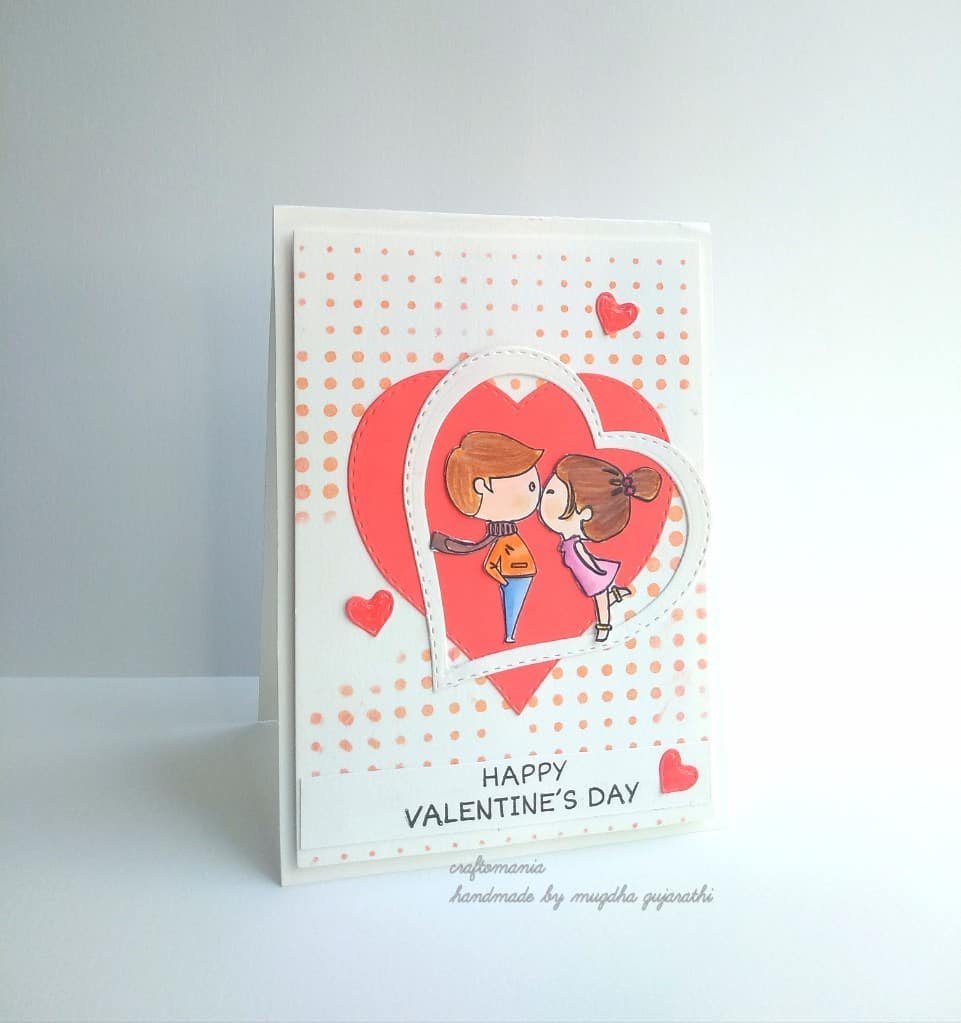 By mugdhagujarathi
What is Valentine's day without a romantic vibe? And romance can't get any more adorable than this valentines day card. How cute is the couple? Their love is transcending from the card itself and will certainly touch your soul too. He will love this card; add a little heartfelt note inside to make this adorable card a little more special for him.
2. With My Whole Heart
This pink and red Valentine's day card is all that you need to make this day more special for him. I am in love with this little typewriter that strawberrycream39 has included in this Valentine's day card. Valentine's day cards are all about love, shades of red and pink, and hearts. This card has all of it and much more.
3. You Are My Best Catch
What is a better way to let your beloved know that he is your favorite catch than a beautiful handmade card? Valentine's day cards can be fun too, so if you are the fun type then this is probably the one for you. I love the Pokemon ball, it sticks to Valentine's day red theme. And what a clever way to convey the message that he is after all your best catch!
4. You are the Coolest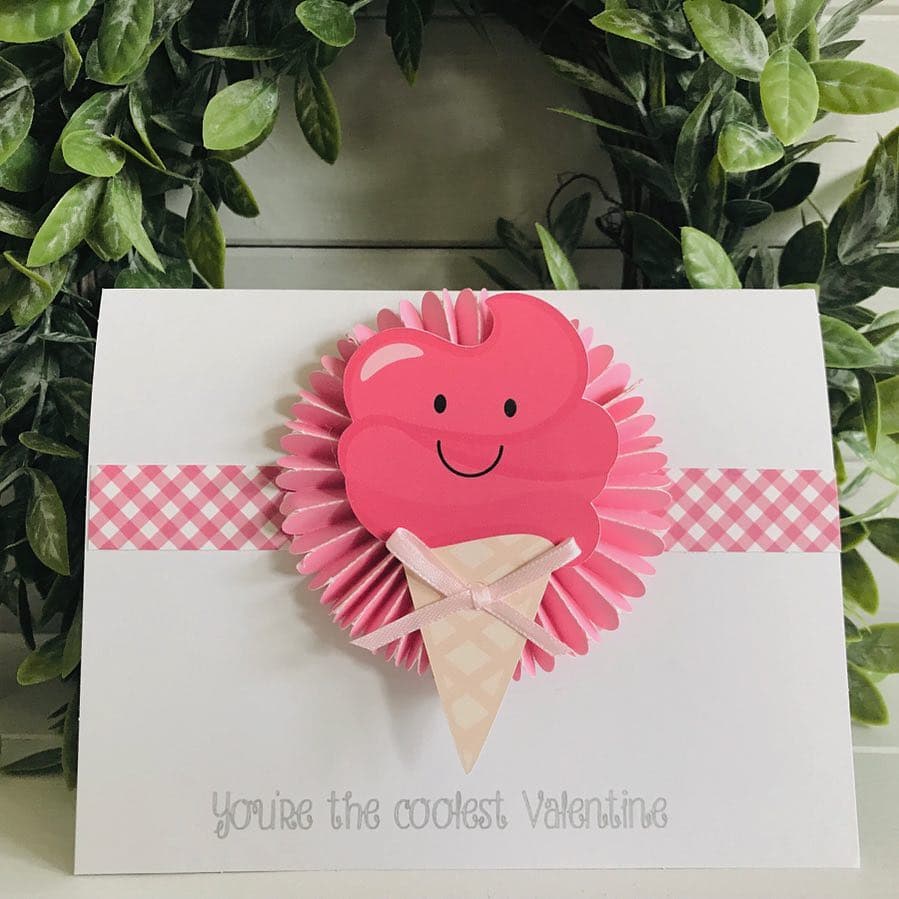 I love such quirky Valentine's day cards. To be fair this is something I would like to give my beloved. It is cute, it is pink, and it is cool just like him. Jaxcradsandcreations has made such an adorable card. The card is quite simple. All you need is to cut out cute looking ice cream and stick it to a wreath of paper hearts. I love the details in this one. They are impeccable.
5. So Mushroom in My Heart
When it comes to DIY projects, I like ideas that reflect my personality. So when I spotted this one by heymissmargie, I knew it belongs in this list of Valentine's day cards. These mushrooms are here to remind you of the happiness that comes with love. I love this whole mushy feeling that is enhanced in this Valentine's day card.
6. Nutella Love
Let him know with such Valentine's day cards like this one here that you are addicted to him even more than Nutella. What a fun way of saying 'I Love You'! With two pink hearts and a jar of Nutella that says 'I Love You', rachelsartclub, this Valentine's day card has all that it takes to impress him.
7. Woof Love Woof Love Valentine's Day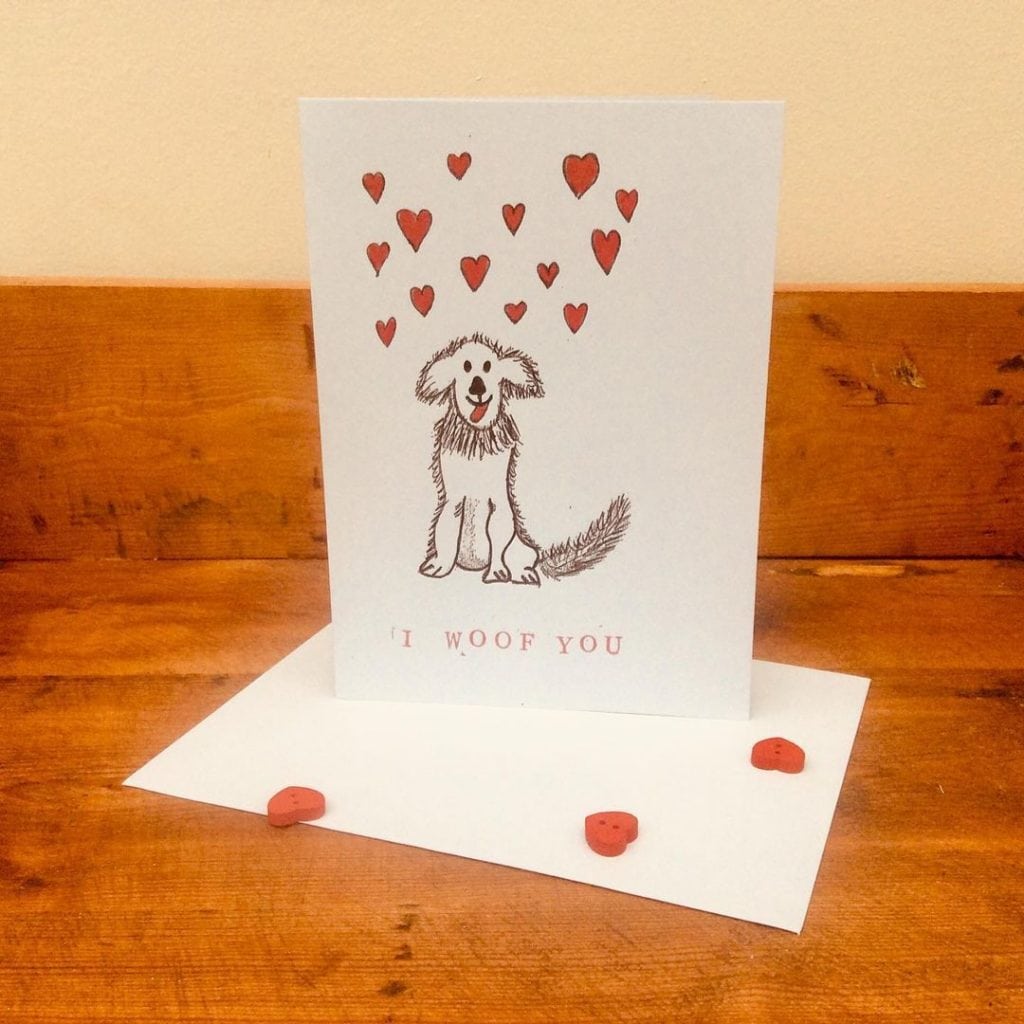 If you are a dog lover then you will certainly love this Valentine's day card by kookyburrow. I mean how cute is that dog! And how can one even miss the dog language? So go ahead and please your man with this 'I Woof You' card this Valentine's day.
8. One in a Melon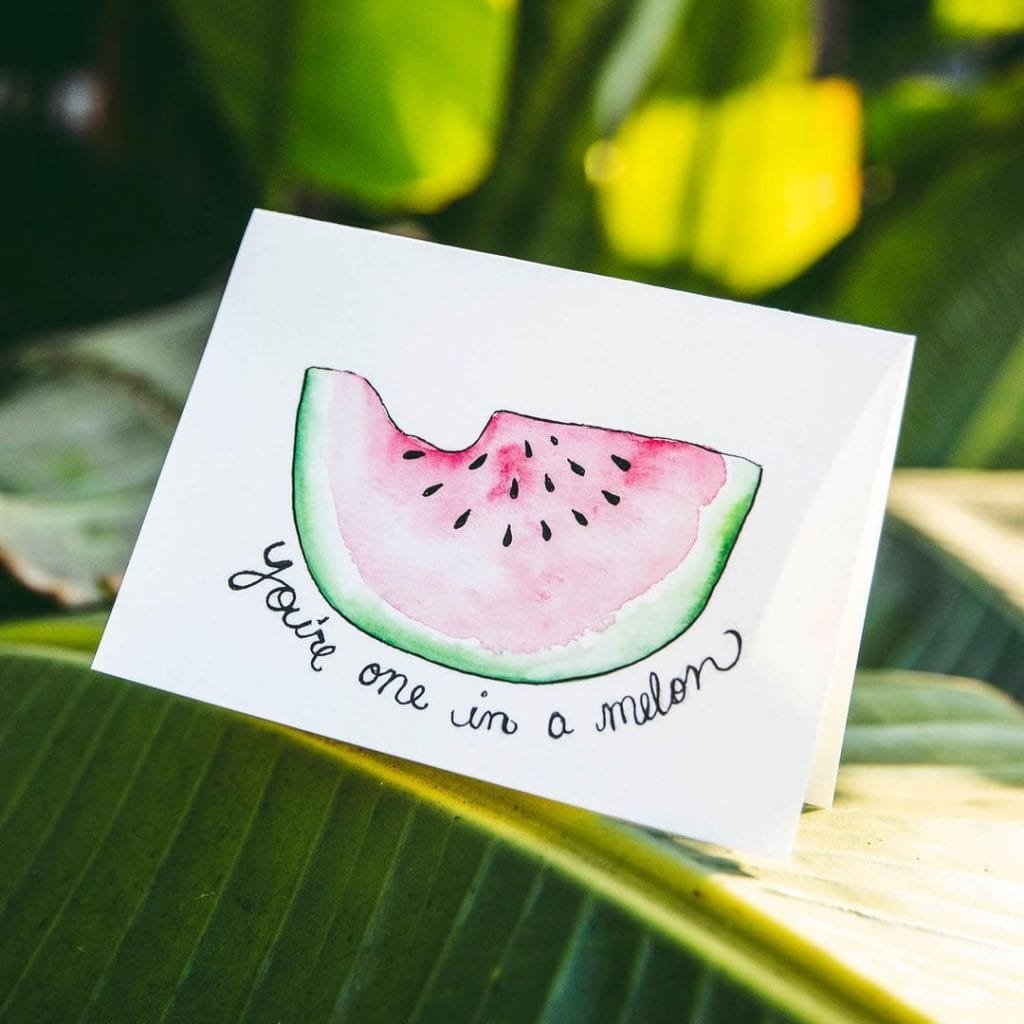 The wordplay is amazing in this Valentine's day card. It is such a simple card. 'Simplicity is bliss' is true for this card. All you need is some watercolor to achieve this Valentine's day card. This pink and green combo watermelon is a unique way of conveying your love for him. Let him know that he is one in a 'melon' to you!
9. The One With the Jellyfish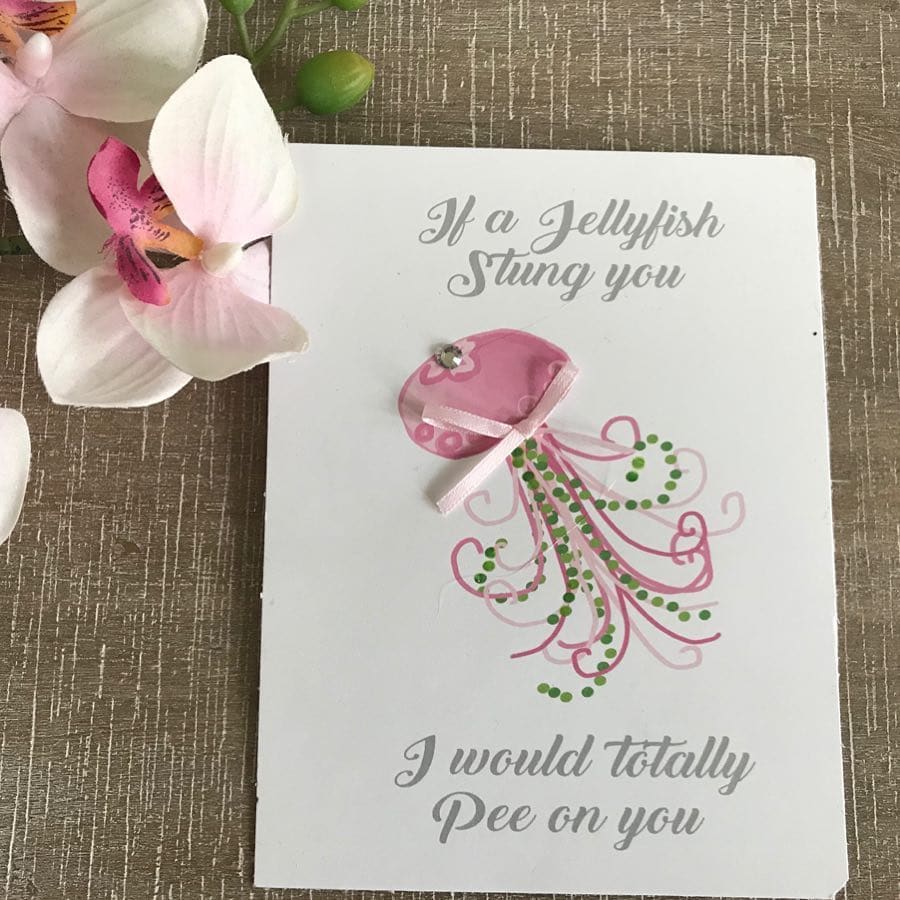 If you are a FRIENDS fan, you know exactly what this Valentine's day card means. This beautiful card reminds the love of your life that romance is not yet dead. I absolutely love how embellished this pink starfish looks. Add a heartwarming message inside and express your love on this Valentine's day in a unique way.
10. The Victorian Love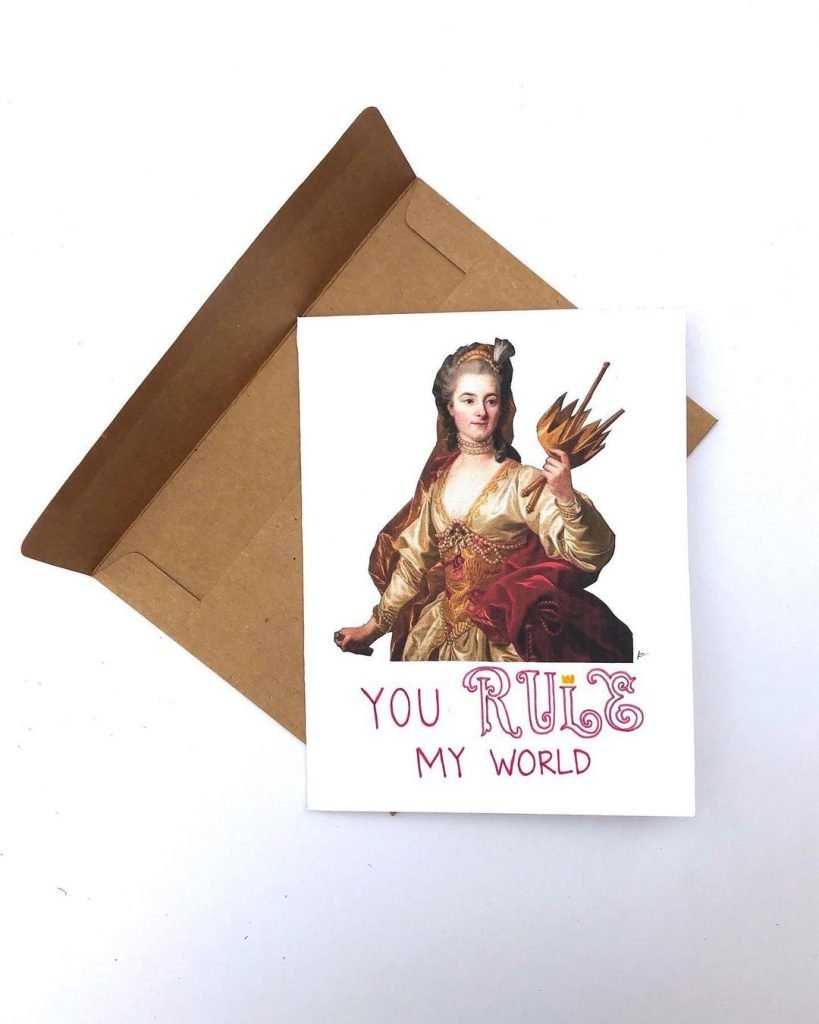 I like how Victorian this Valentine's day card looks. But I also like how easily kc.christmas has created this fancy card. All you have to do is get a printout and cut it out to paste it on the card. With this fancy card let the love of your life know who rules your world.
11. They Wanna Be Us
How many times have your friends told you that they envy you for being with such a genuinely good man? Well, if you can relate to this valentines day card then this Valentine night let your man know how much you both are perfect for each other. With this card by kc.christmas let your man know that you are meant to be.
12. I tolerate you
If going sassy is your way then let kc.christmas help you with this sassy Valentines card. Tolerating your partner is a part of loving them, don't you think so? So let your love know how much you tolerate him with love. This card is easy to replicate. It is simply a cutout on a card. So this card is not just sassy but also easy.
13. Aloe vera Style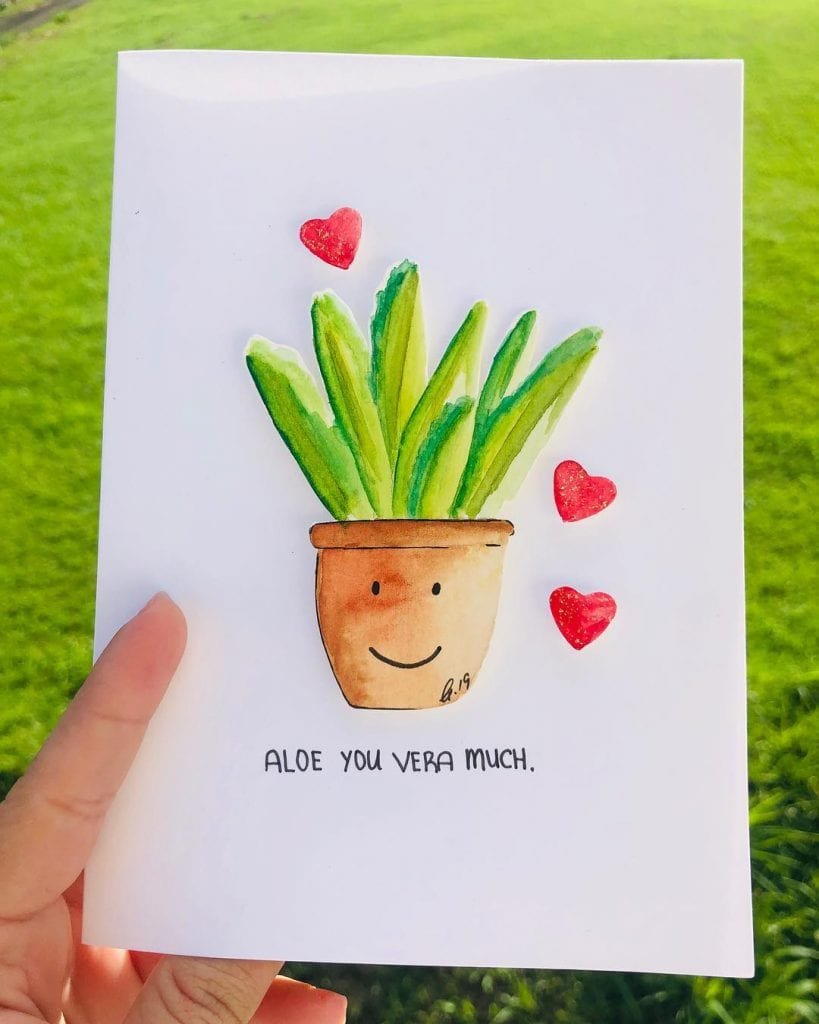 How nicely has sidmar_designs expressed love through this Valentine's day card! It is interesting and quirky. And how cute is that green potted aloe vera! I can't get enough of that cute little face. Those bright red hearts complete the whole Valentine's day look with a nice mushy touch.
14. All the Mushy Things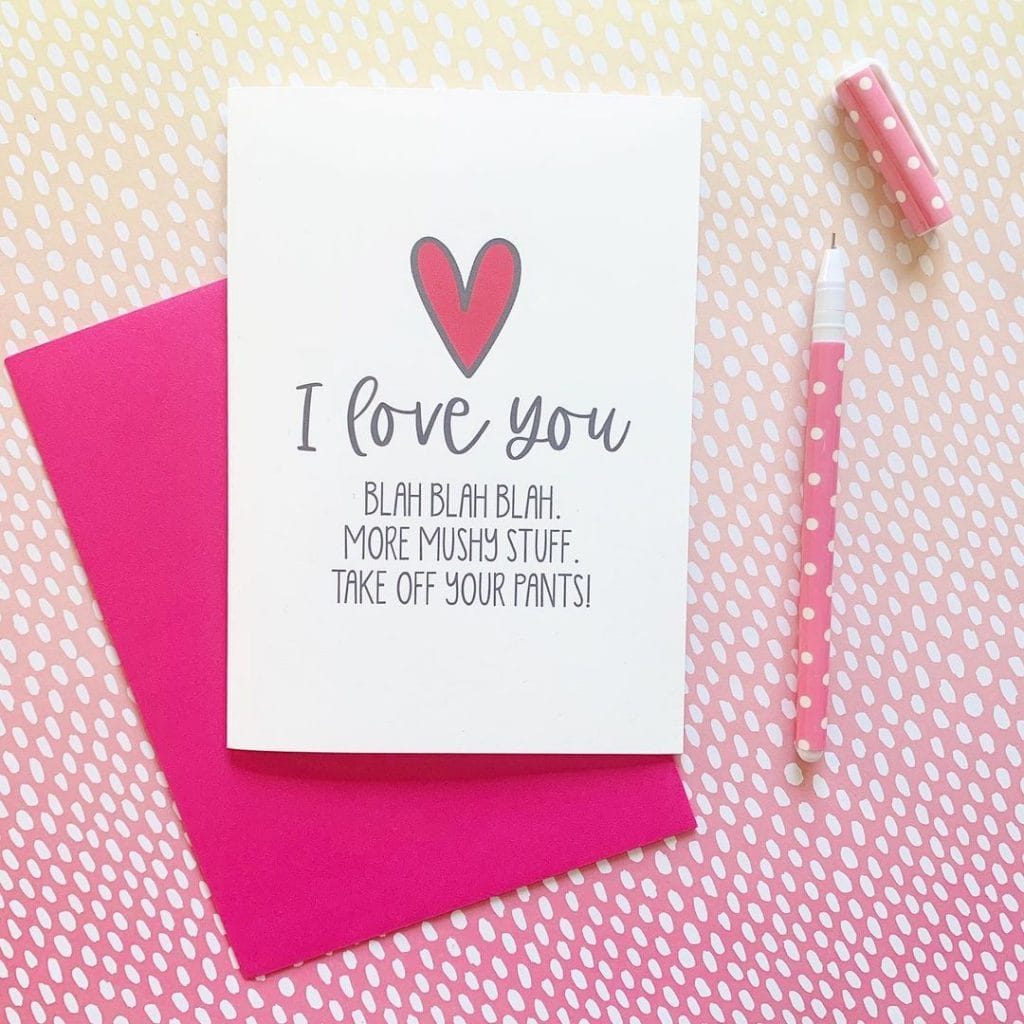 If I had to choose one single card from this list then it would be this one here by splendid.greetings. I mean how cool and fun is this one! I love how simple it is, the whole beauty lies in the sense of humor. With that simple red heart and those witty and flirtatious lines, win your man over once again on this Valentine's day.
15. Love You to the Macaroon and Back
Whether you like desserts or not, this Valentine's day card by fleurihletters will certainly impress you. These soft colored macaroons look so delicious. And the lettering is complementing the simplicity of the same. So on this Valentine's remind him of the sweetness of your relationship.
16. It is Always You
In this busy life, we often tend to forget the important people and things in our life. So with this Valentine's day card by verbatim.books let him know that you will choose him every time, over and over again. 
17. No 'butts' Baby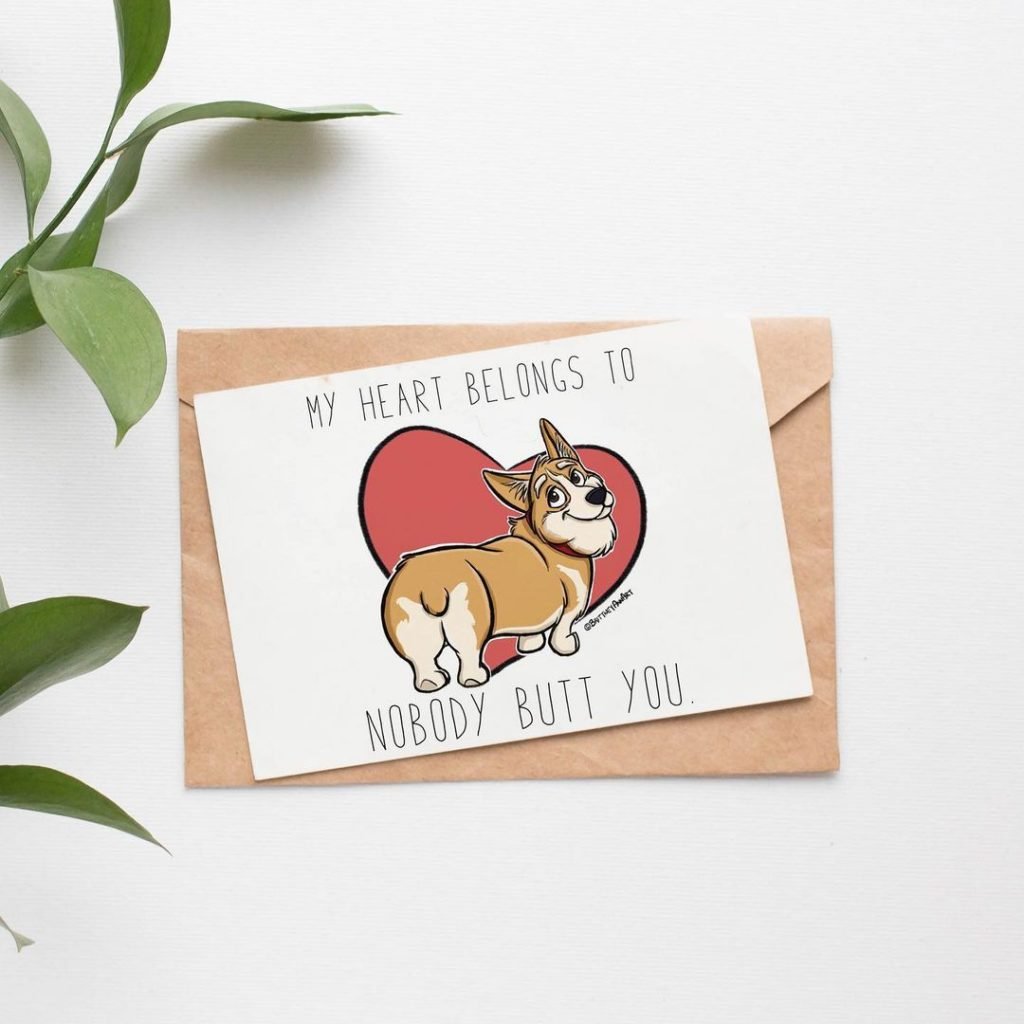 Make your special one smile with this glorious corgi butt. Brittneyanart has drawn this cute corgi with that adorable face, it will certainly make your special one smile. Let him know with this Valentine's day card that for you no one else is special 'butt' him.
18. Bee Mine
What is that one thing that is so overdone on Valentine's day? It is a question that everyone asks- "Will you be my Valentine?". This year do it a little differently with this Valentine's day card by annaflowerart. Let him know that you want him to 'bee' yours forever.
19. Send Some Love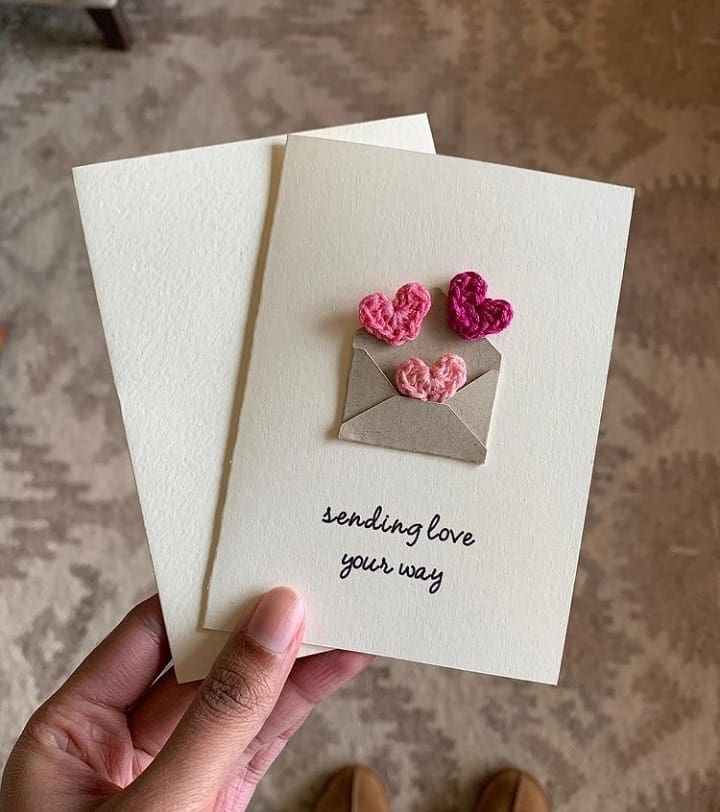 Hearts are everywhere on Valentine's day. I love these three different shades of pink used to craft the hearts. Etsyoclock has made a minimalistic yet so romantic card for your Valentine. You can easily remake this one and send some love his way. If you are dealing with a long-distance relationship, then this card is just perfect for him.
20. A Great 'Pear'
This Valentine's day card by strawberrycream39 is so cute. I like the wordplay. And this card is easy to make. Arrange the red and pink heart die cuts to make this cute card. The little pear doodles all over the card make this card more fun. And let him know that you too believe that you guys make a great 'pear'.
21. Owl Always Love You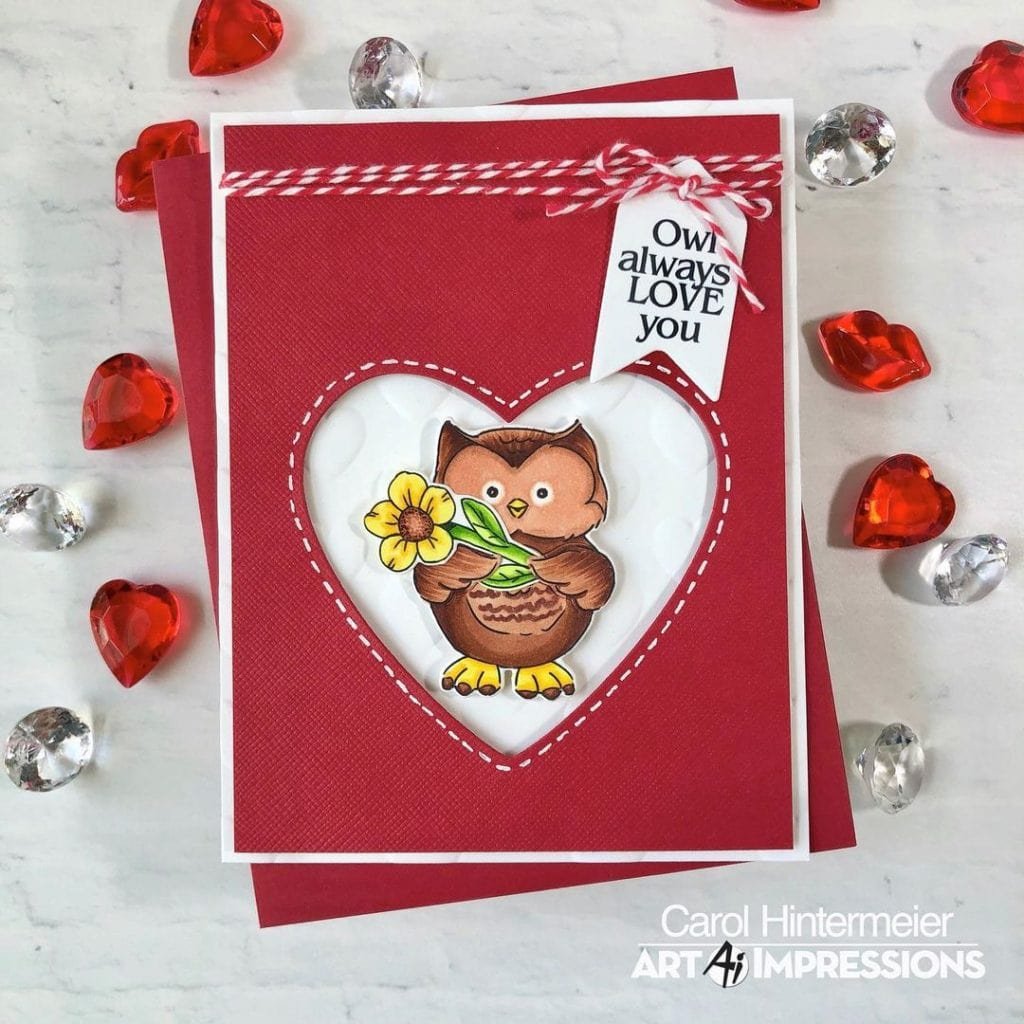 There is of course no limit to love or even warranty cards for love. So it is nice when someone reminds you that you are loved. So why not make this little card by c.aan.h to tell him once again that you will 'owlays' love him. Everything is so detailed about this card. From the red color to the red-white ribbon on the top.
22. Truck of Love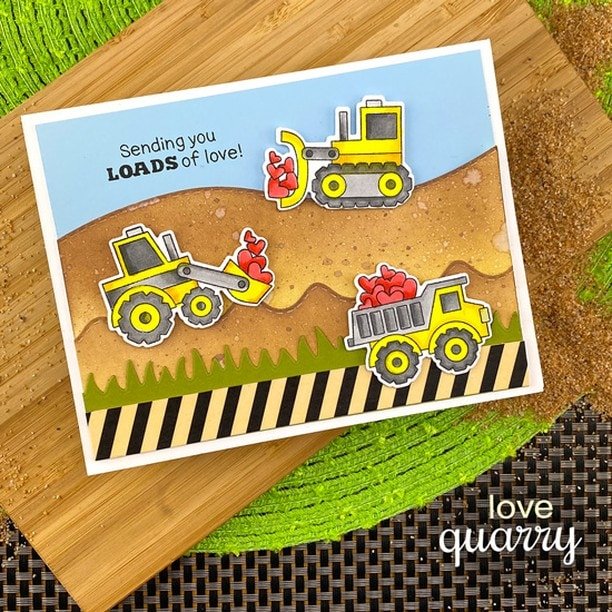 You will have truckloads of fun while making these trucks full of love. What an innovative way to send love to your man! You can easily recreate this card by newtonsnook. The concept is interesting and the colors used are fun. 
23. Fly in Love Valentine's Day Card
We often say 'Love is in the Air' so this year fly in that air full of love. Handmadebby has this amazing Valentine's day card option for you. There is nothing else that gives us comfort along with the high, but love gives us that feeling. This card is cute and thoughtful. Look at that teddy trying not to get swayed away and the two ducklings clearly struggling too happy to care.
24. Chemistry is Strong Valentine's Day Card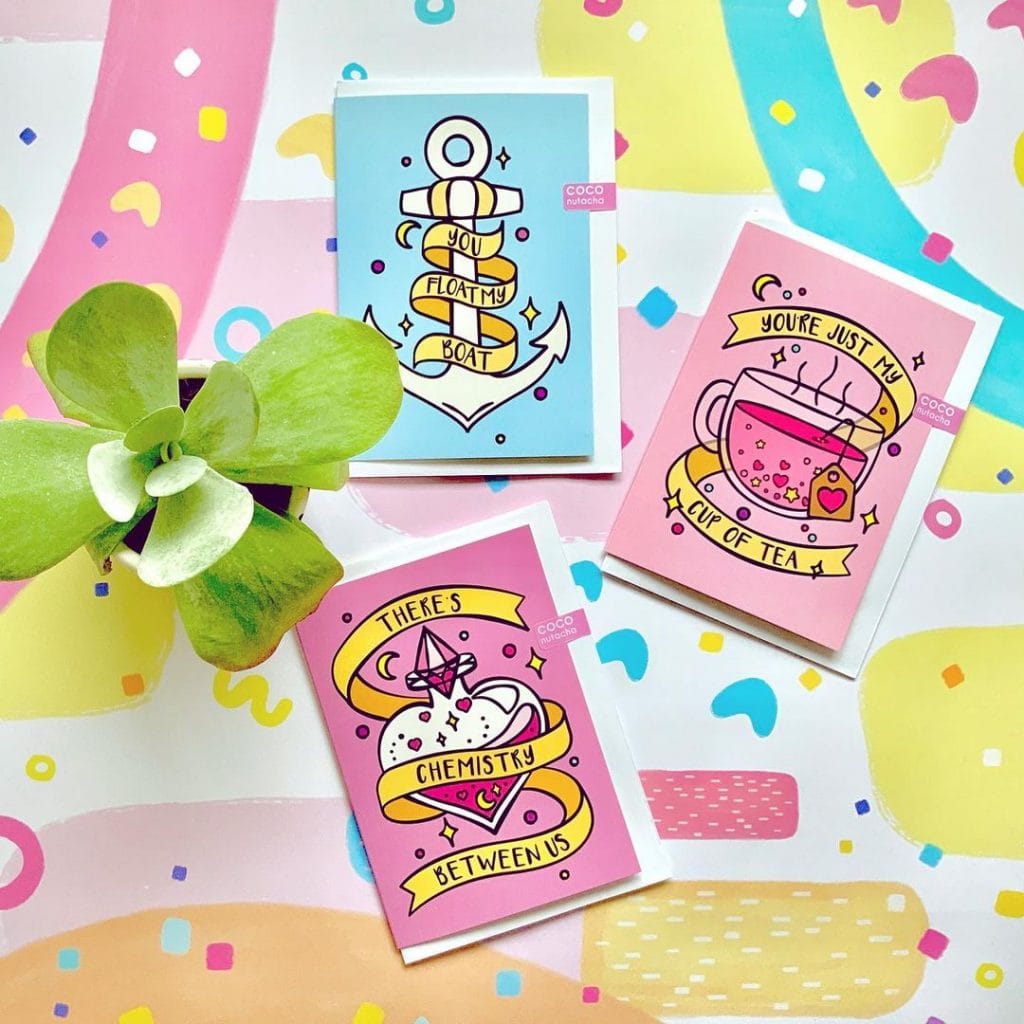 I like how simple these cards are. This is what a good Hallmark card looks like. Coconutacha has kept things to the point. In each of the cards, she has mentioned what makes him the one. And I like how the doodle is as per the writing. They are simple, sweet, and to the point. Let him know that he is the one with these Valentine's day cards.
25. Wooly Be My Valentine?
Cuteness is overloaded and more in these Valentine's day cards by hellowwonderful_co. She has kept the card almost blank with minimal doodle and writing. And this has enhanced the contrast. The simplicity of the card has allowed the woolen pomp pomps to look more vibrant.
26. I Am Nuts About You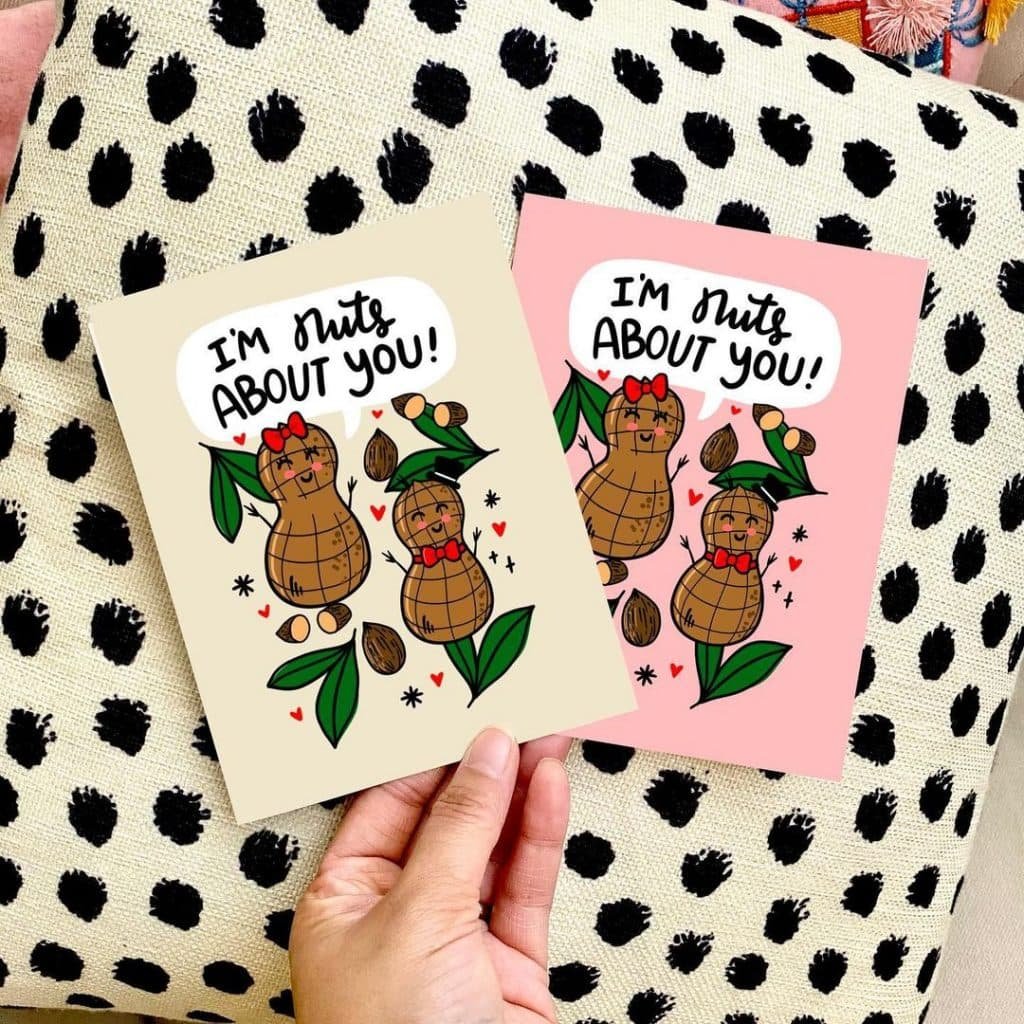 Amandaholdendesigns has come up with the wittiest Valentine's day card. It is so simple yet so eye-pleasing. And the quirkiness in this one here is unbeatable. The card can be easily replicated. All you have to do is make some fun nut doodles, color them a little, and add your amazing handwriting. And voila! You have a way to tell him that he makes you go nuts.
28. Hot Air Balloon For You
Myloveforpaper has found a more romantic way of sending love. I am loving the detailing of the card. She has not missed anything at all. From the kitty to the pink heart-shaped air balloon to the clouds, this card has everything that a decent Valentine's day card requires to make the day special for someone.
28. My Favorite
This one is for all the not so mushy people out there. Not all of us are into a straightforward expression of love. So if you are one such soul then use this card inspiration by lila.miller. This card is simple and sleek. The blue hearts all over is quite non-traditional and that is exactly what makes this card quaint.
29. Rainbow Hearts
This card is unique. It honestly reminds me that love has no gender and love is love. With this creative and unconventional rainbow heart card by jennifer.maker tell your favorite guy that he means the world to you.
There you go! We have come to the end of this long list of Valentine's day card ideas. You will certainly find something that you would want to give your favorite person. Love has no gender and certainly should be celebrated every day. But this is indeed a special day and make it a little more special for him with these brilliant ideas. You can easily modify them to make them more personal, let him know that he means the world to you. Do let us know your favorite one on the list in the comment section. Happy Valentine's day lovers!
Also, if you like these ideas then you can pin this article to your Pinterest board for future reference by simply clicking on the picture below.