Feature Image Source: live_traveleat
Apple pies are an all-time favorite, especially with the fall season approaching. Be it creative or classic; we have a pie recipe for every baker looking for an apple pie. Whether you are a beginner or an expert, you can easily recreate these apple pie recipes. We have listed some of the most mouthwatering apple pie recipes ranging from the traditional flaky pies to apple pie cakes. Find out how to recreate some of the lightest, gooiest apple pies for you and your family to relish this fall season! And if you are in the mood for some Halloween food preps as well, check out these Spooky Halloween Food Ideas. 
1. No Bake Apple Pie Phyllo Cups
Source: spoonmeslender
Starting off with the caramel yumminess with these no-bake apple pie phyllo cups by spoonmeslender. This apple pie recipe is the cutest dessert you can find with only 77 calories! It is a perfectly portioned phyllo cup filled with delicious caramelized apple filling. The Phyllo cups/shells used in the recipe are readily available under the pie/frozen fruit section of any grocery store and do not require any baking. Check out the detailed recipe here.
2. Caramel and Oats Apple Pie Recipe
Source: chefallieskitchen
Who says apple pie is only a post-meal dessert? Why not have it as a meal with this apple pie bowl recipe by chefallieskitchen. This apple pie recipe is a great way to upgrade the traditional pie into a healthier version. The addition of oats and yogurt to the classic apple pie filling enhances the flavors even more! So, try this recipe today and enjoy the delicious dessert guilt-free! 
3. Double Crust Lemon Apple Pie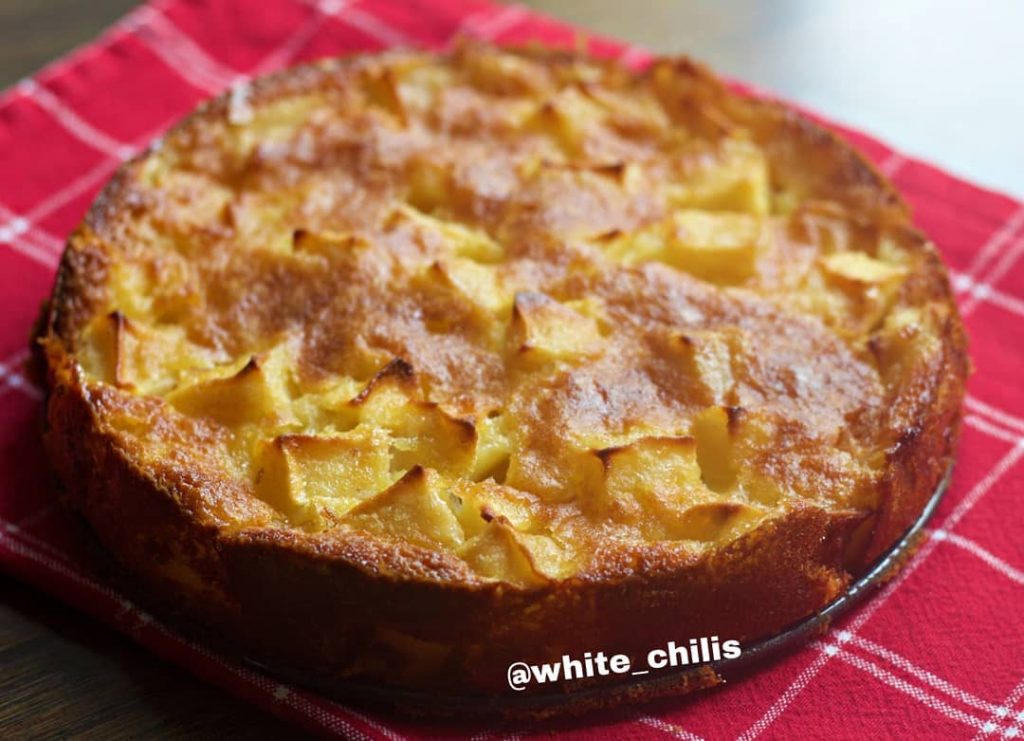 Source: white_chilis
Here is another delicious twist to the classic apple pie recipe. The lovely meringue effect created using a layer of whipped egg whites while baking adds lightness to the recipe. This idea by white_chilis is very easy to recreate and looks equally lip-smacking. A dash of lemon in the filling adds slight sourness to break the sweetness of the dessert. Check out the complete recipe here. 
4. Apple Pie Oatmeal Breakfast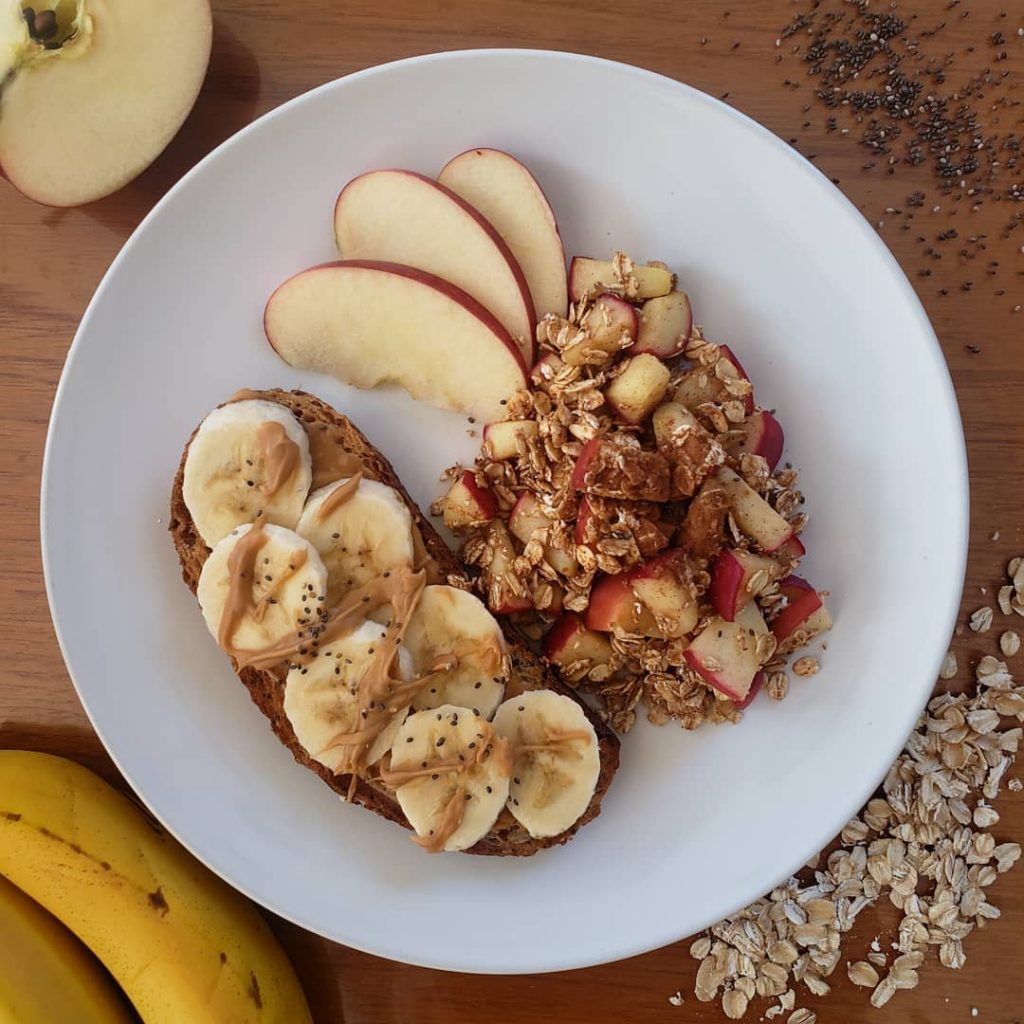 Source: sharonfoodthoughts
What better way to start your day than with a lovely apple pie breakfast meal? This super healthy and equally savory apple pie recipe by sharonfoodthoughts satisfies the sweet tooth without the sugar spike. Replacing the gluten crust of a classic apple pie with some quick oats instantly makes this recipe healthy and perfect as a breakfast meal. 
5. Apple Cranberry Crumb Pie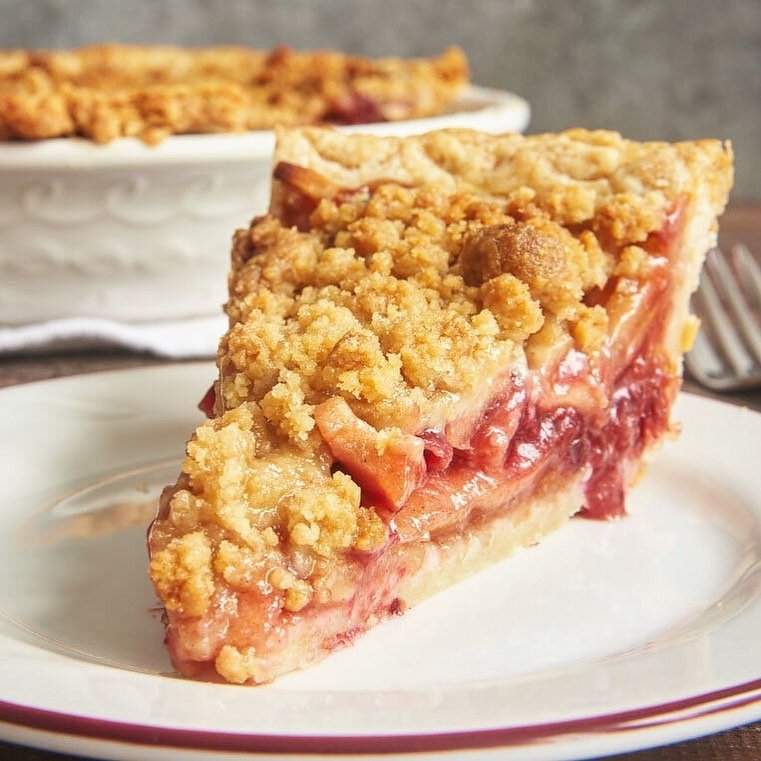 Source: eatdrinkandbake
Tangy apples, a sweet, crunchy crumb, and tart cranberries make for a delightful harmony of flavors in this tasty and easy to make apple pie recipe. This classic crumb pie by eatdrinkandbake is a crowd-pleaser any time of the year. And don't worry if you are not a fan of cranberries; you can substitute these with raspberries or strawberries. Check out the detailed recipe video here.  
6. Melt in Your Mouth Apple Pie Cookies
Source: itslaurenofcourse
If you plan on a full-fledged and therapeutic baking project this fall weekend, we have the perfect apple pie recipe for you! These autumn-themed cookies by itslaurenofcourse are perfect for indulging in the tanginess of an apple pie in just one bite! The dough is butter cookie dough, and the filling is dulce de leche applesauce. These cookies are as delicious as they are adorable. Find the detailed recipe here.  
7. Cinnamon Nutmeg Apple Pie Recipe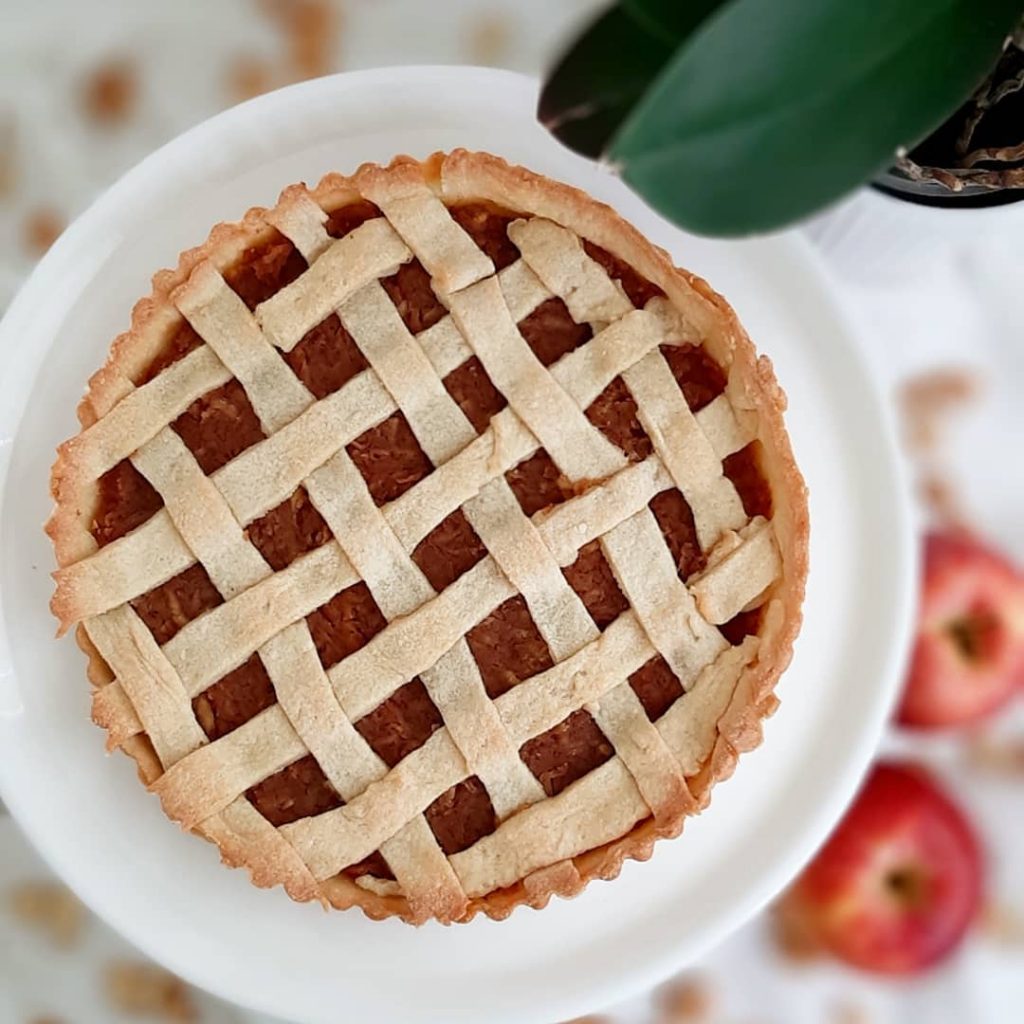 Source: martinamy3cakes
If you are a sucker for the traditional apple pie, this recipe by martinamy3cakes is just the one for you! This apple pie recipe uses only eight ingredients and a cooking time of just 30 minutes. It is minimum effort with maximum yumminess. The dash of cinnamon and nutmeg add an aromatic spiciness to your apple pie and make it even tastier. You can skip the spices if you want, but do give this recipe a try!
8. Deliciously Crumbly Apple Pie Recipe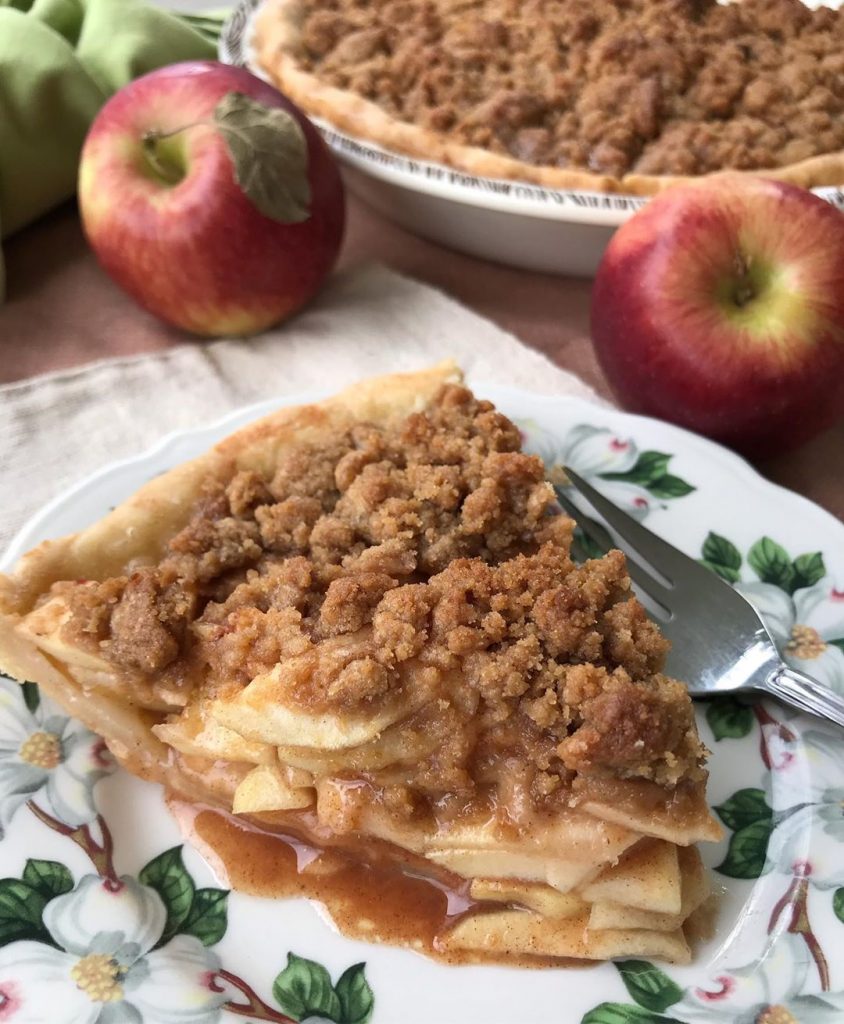 Source: savory_moments
You won't be able to resist this apple pie recipe by savory_moments once it is ready! The savory combination of ingredients with delightful crumbs on top completes this recipe beautifully. It is made using organic flour and brown sugar. This pie will fill your whole house with a fall aroma, and it will be a family favorite! It's a perfect dessert or treat after apple picking or even for Thanksgiving. Here is the link to the recipe. 
9. Multilayered Deluxe Apple Pie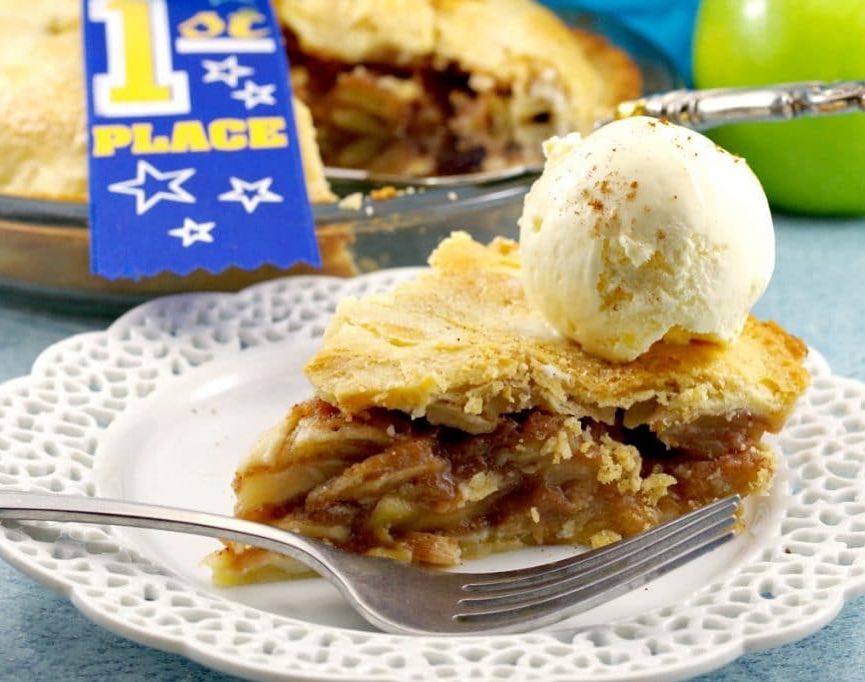 Source: foodmeanderings
This apple pie recipe by foodmeanderings is a perfect balance of tart and sweet with green apples and lemon zest in the filling. The whipped cream and butter make the pie extra creamy and rich! The zest balances the sweet and the whipped cream adds lightness to the pie. It is recommended to use green apples for this recipe as they hold their shape and have the right amount of "tartness." Find the recipe here. 
10. Spiced Dutch Apple Pie Recipe

Source: ambitiouskitchen
This Dutch apple pie recipe by ambitiouskitchen is made with a perfectly spiced apple filling using cinnamon and nutmeg. A dash of vanilla and bourbon adds depth to the flavors of this pie. It is topped with a traditional dutch apple crumb topping, which turns golden brown and crunchy on baking. This apple pie is a perfect balance of the most flavorful ingredients. So make your own with the detailed recipe here. 
11. Delightfully Rich Mini Apple Pies
Source: joyful_health
Here is another quick apple pie bites option by joyful_health. They are yummy, easy to make, and filled with fall flavors. These tiny treats are perfect for the upcoming holidays and are healthy enough to accompany your breakfast. They look small but are enough to content your taste buds with its jampacked flavors.
12. Rich Golden Artistic Apple Tart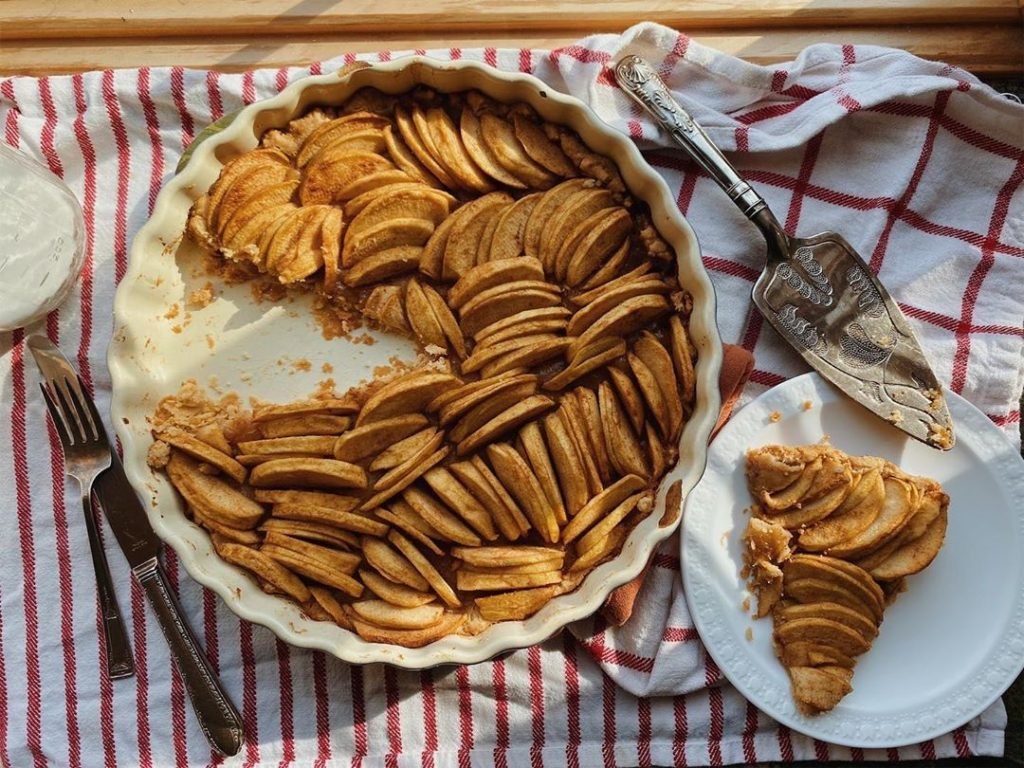 Source: twoforksnewyork
This beautiful looking apple tart recipe by twoforksnewyork is just as easy to recreate. It does not require a rolled-out crust, nor does it require a separately cooked apple filling! Inspired by the graham cracker crust, it is a simple stir and press tart using a lot of melted butter. However, instead of graham crackers, you use all-purpose flour. Finally, the intricate design is also effortless to recreate. Just stack a dozen slices tightly together and place them over the crust slightly shingled, and you will have the same design created within minutes. Here's the full recipe. 
13. Overloaded Vegan Apple Pie Recipe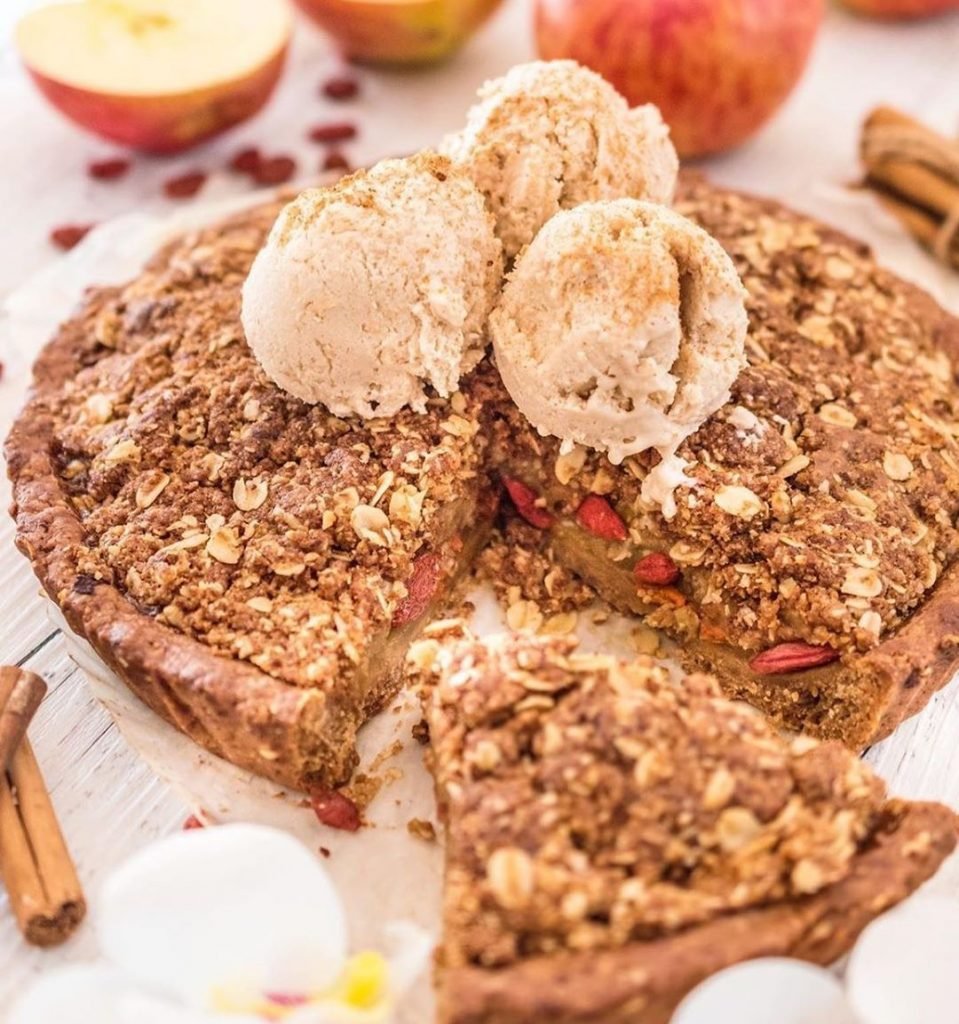 Source:  vegansfoodrecipes
Turn your apple pie recipe into a vegan pie using this recipe by vegansfoodrecipes. This tempting apple and goji berry pie is made using whole foods and doesn't taste healthy but is full of nutrients and fiber. You won't realize it's vegan or healthy till the time you read the ingredient list. This dessert can also be made sugar-free by using xylitol. The recipe is linked here.  
14. Whole Wheat Vanilla Apple Cake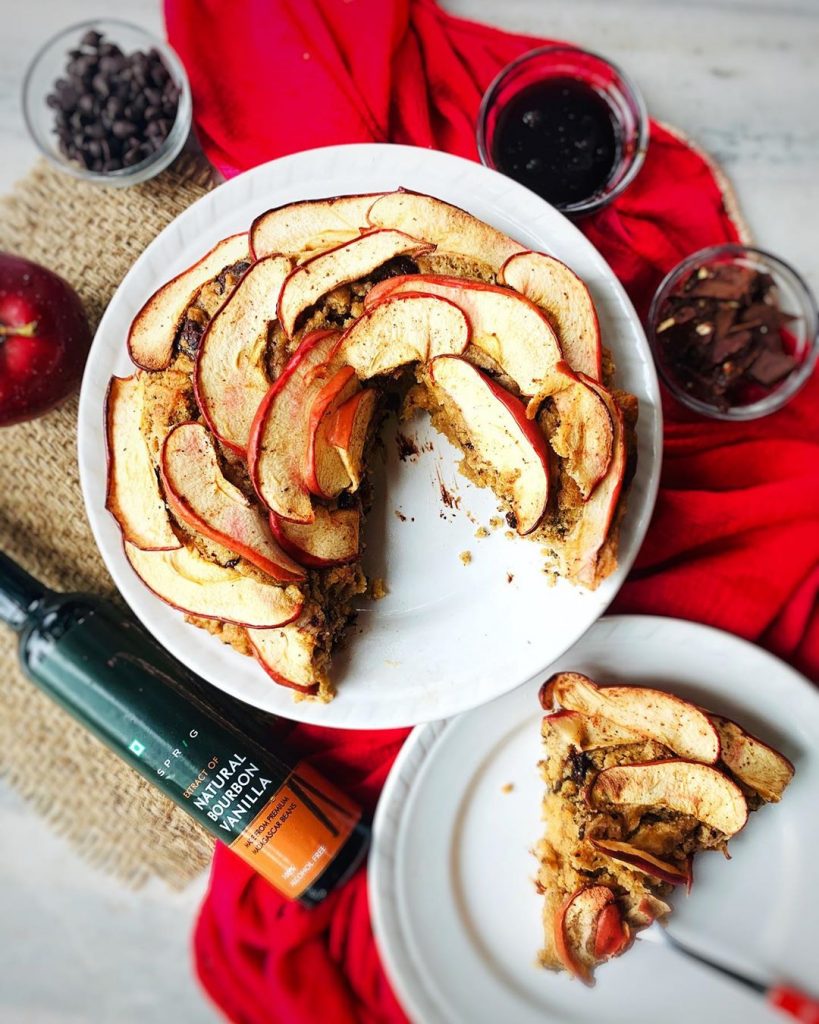 Source: live_traveleat
Not in the mood for apple pies, but would love the taste of apples in your dessert? Try this recipe by live_traveleat and create a whole wheat vanilla apple cake. It is a 45-minute bake and is a combination of some amazing ingredients like vanilla, cinnamon, and of course, the tartness of apples! Lay some thinly sliced apples on top of the cake batter and bake it for a perfectly decored cake.  
15. Fall Leafy Apple Pie Recipe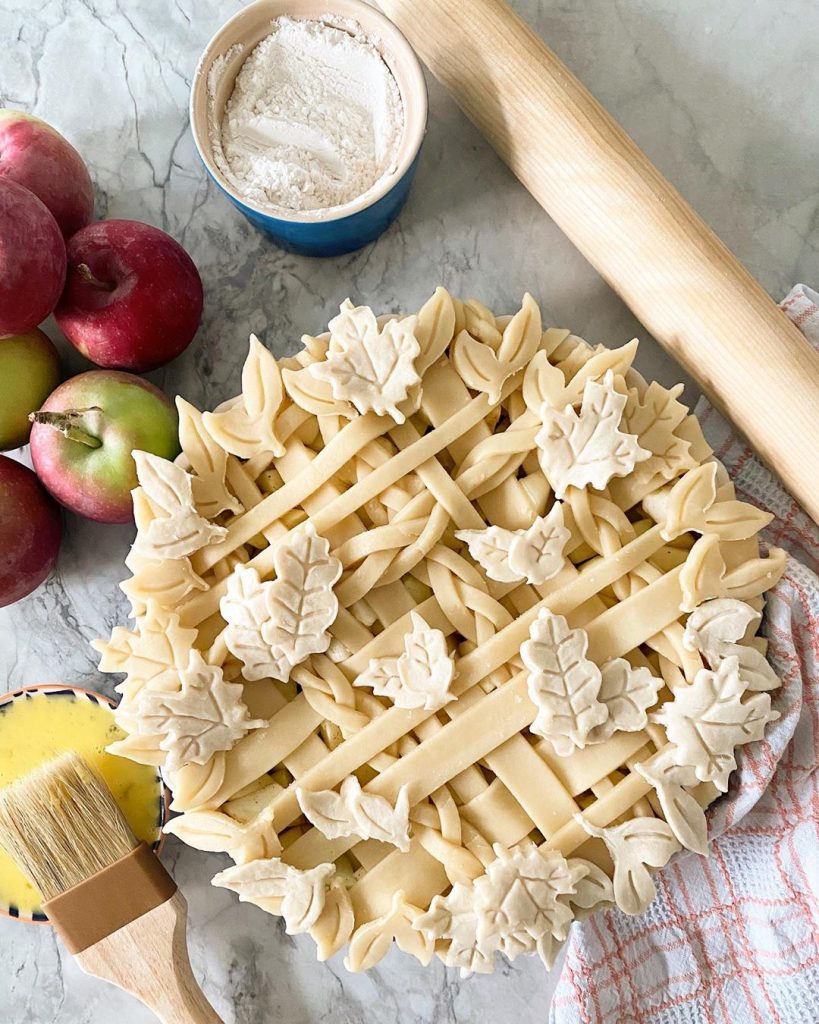 Source: melissaboyamian
Nothing says fall like a flavorful homemade apple pie from scratch! The dough recipe for this apple pie by melissaboyamian is very easy, along with a light and savory apple filling. Cover the top with a lattice pattern using dough strips. For an additional fall feel to the dessert, create some leaves using the dough and place them on top of the pie and bake!  
16. Light & Flaky Apple Cake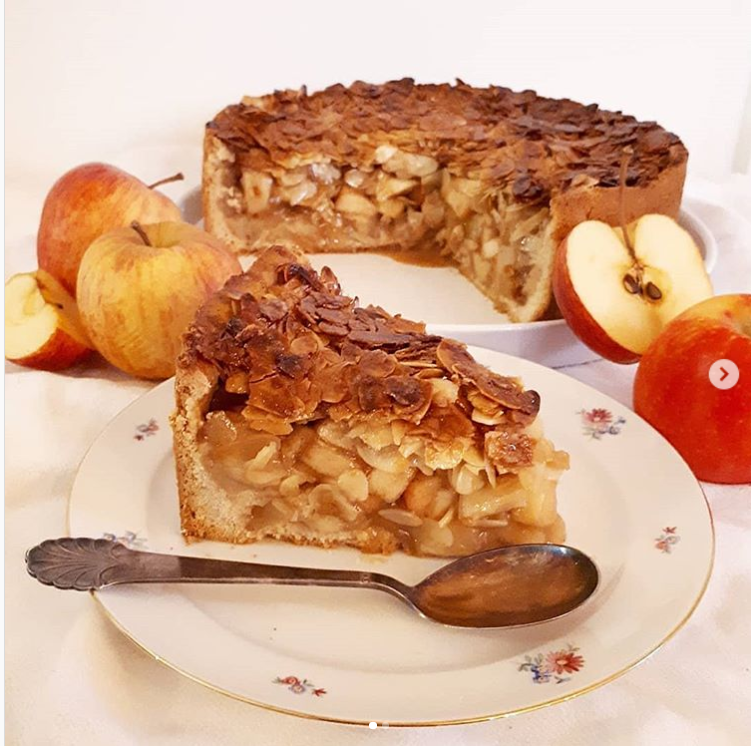 Source: tastefulcakes_sthlm
This super light and crispy apple cake by tastefulcakes_sthlm is packed with the goodness of the seasonal apples. To balance the cake's soft apple core, add a crunchy layer of honey-coated almonds on top. This cake makes a perfect dessert to enjoy during cozy autumn afternoons—swipe right for the recipe here. 
17. Dive Into It, Apple Pie Recipe
Source: manyveganthings
Isn't this apple pie recipe by manyveganthings just so inviting? Guess what? You can recreate your own as well! It is a classic apple pie with a beautiful star pattern on top. The recipe is made using green apples, which have a lovely tartness. Also, this recipe is 100% vegan, so it is a perfect choice for all! 
18. Smoked Lattice Apple Pie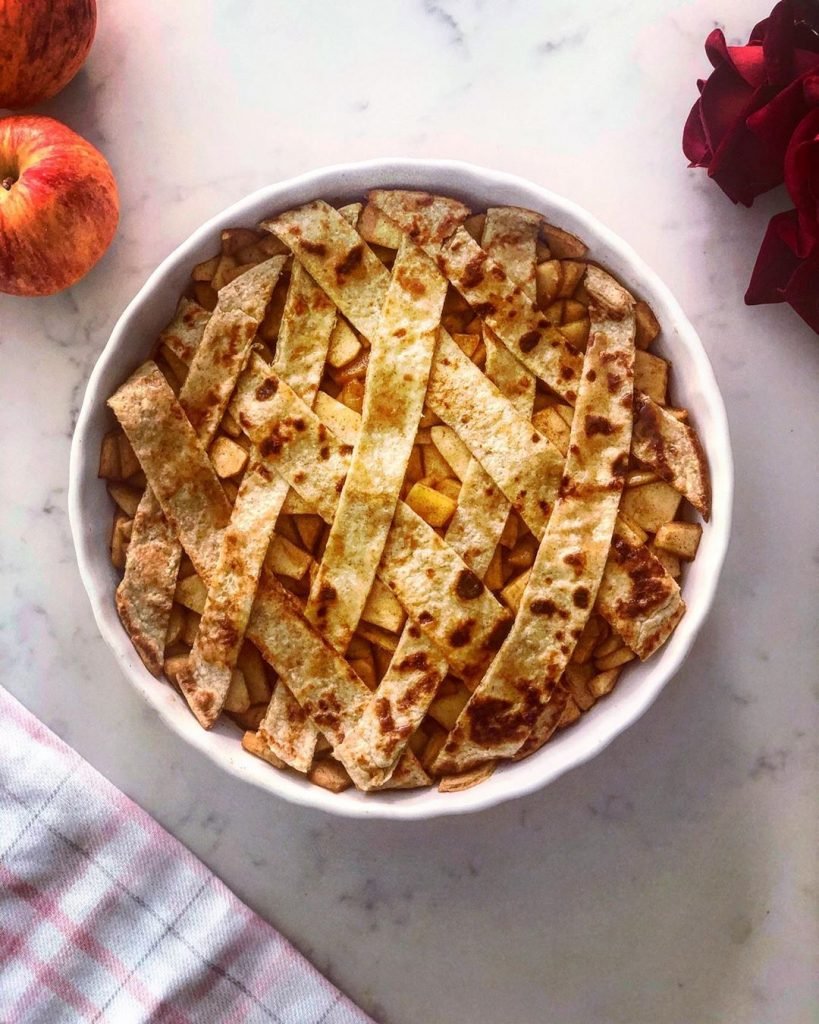 Source: fruitvegrepeat
Here is another traditional apple pie recipe by fruitvegrepeat with a beautiful lattice pattern on top. The lattice pattern is created using the same dough like that of the base. And this lovely dessert is filled with a delightful apple mixture. Once baked, the lattice pattern would leave a smoked effect on the pie and would make it extra crunchy!
19. Grated Apple Semolina Pie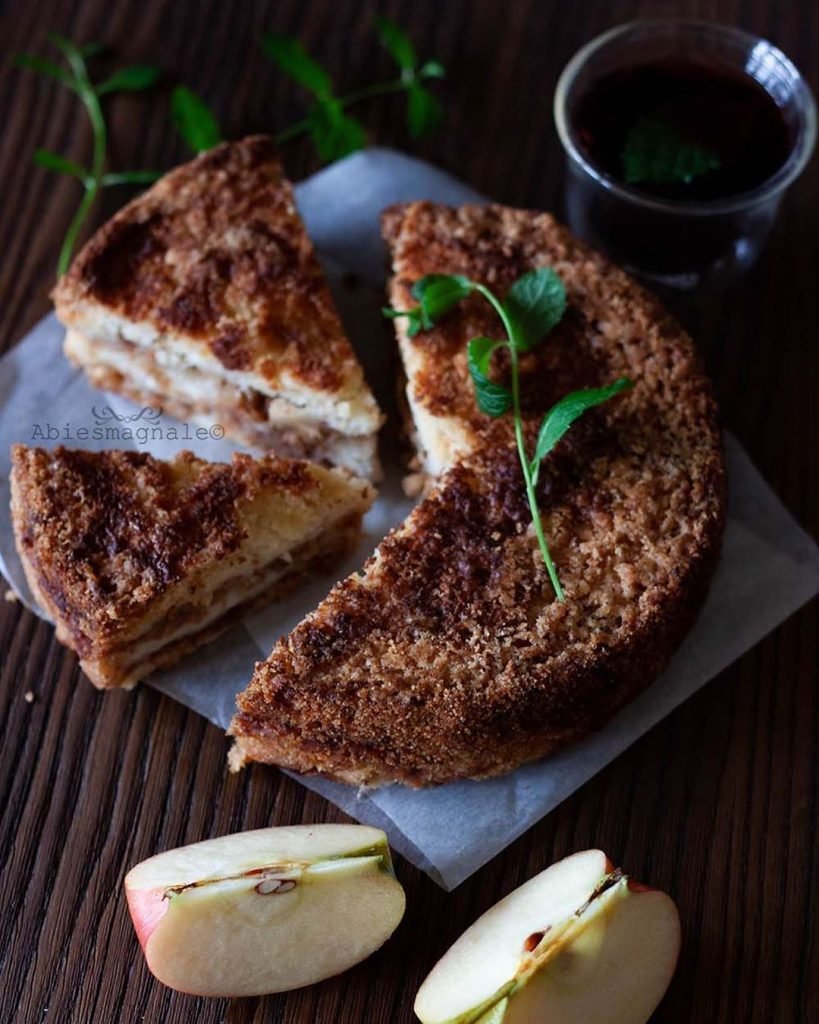 Source: abiesmagnale
This apple pie recipe by abiesmagnale is not made using the classic apple slices; instead, it uses grated apples. Also, the flour uses semolina, which a very healthy substitute to all-purpose flour. This pie would be ready in an hour, and it tastes best when hot. Add tiny squares of butter on top of the pie before baking for extra crunchiness. 
20. Snickerdoodle Cookie Apple Pie Bars
Source: abby_thome
Here is a cool dessert idea by abby_thome that combines two of the most delicious desserts: apple pie and snickerdoodle cookies. The crust has a snickerdoodle cookie crust piled with juicy apples. This pie has a buttery crumble crust that turns to a beautiful golden-brown on baking. Three quick prep steps followed by a 40-minute bake time and voila! 
21. Elegant Rose Fruit Pie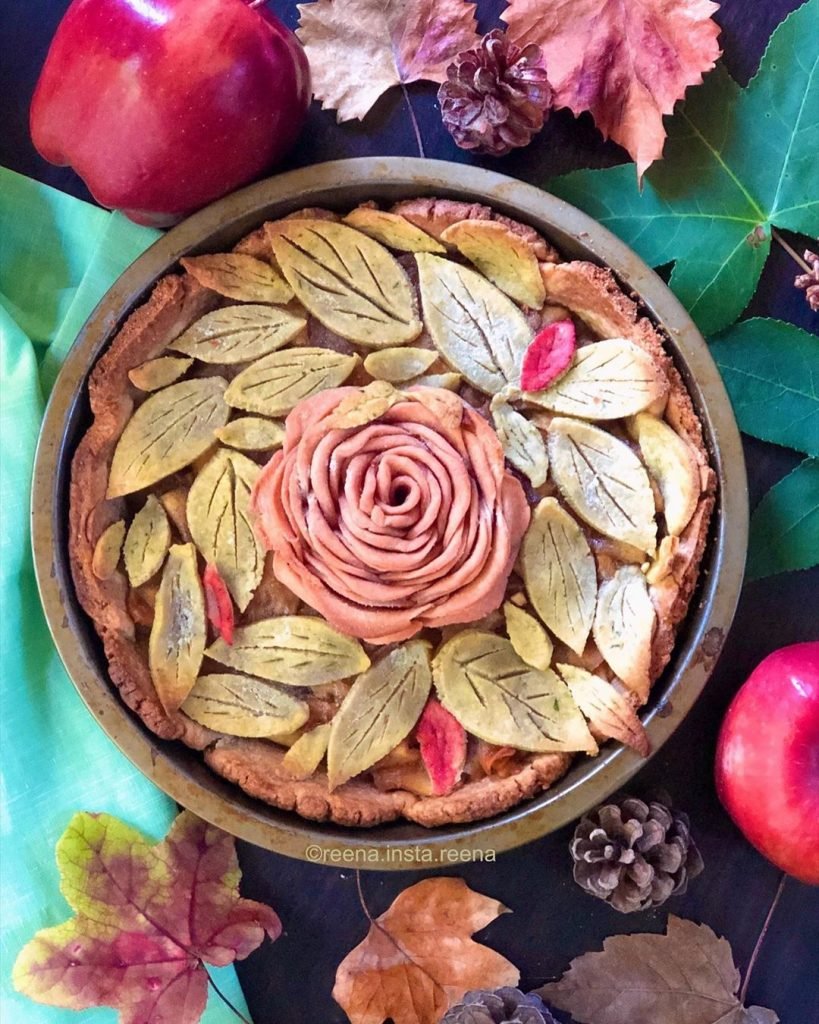 Source: reena.insta.reena
Here is another healthy and beautiful looking apple pie recipe by reena.insta.reena. It uses a combination of oats flour and wheat flour for the pie crust. The filling consists of apples, cinnamon, and jaggery powder. This recipe looks straight out of a five-star restaurant, and the rose and leafy decor are very easy to recreate. It doesn't use any artificial coloring; instead, beetroot juice for the pink rose, and spinach puree for the leaves is used. Refer to the complete recipe here. 
22. Sugar Sprinkled Mini Apple Pies
Source: justataste
These sugar sprinkled mini apple pies by justataste with a buttery DIY pie crust along with a juicy apple filling make them a perfect handheld treat. They are covered in a lattice pattern and baked to perfection. Top these yummy treats with a scoop of ice cream to finish these individual desserts. You can also switch up the filling, depending on the season. Here's the complete recipe. 
23. Cream Topped Plum and Apple Pie
Source: lanashealthyliving
This lovely fruit pie is made using apple and plum bits combined with a soft crust. The addition of cream with cinnamon sprinkled on top makes it even more light and delicious It's a colorful apple pie, a bite of which is enough to make you crave for more! This savory idea by lanashealthyliving is an apple pie idea that you must try this fall season!
We hope you'll try some of these yummy apple pie variations this fall season. These require minimal ingredients, little effort, and end up tasty, incredibly delicious. They are a perfect dessert idea post meals, or you can incorporate it in your breakfast bowl! 
If you loved these ideas, you can use the Pin image below to save this article on your Pinterest board. Also, follow us on Instagram to stay updated!