A website is becoming increasingly important in the modern-day working as a portfolio, gallery, store and a way to get in touch, all of which makes it a perfect solution for photographers. It is great to showcase your work and increase visibility. While Social Media remains a great way to introduce people to your art, websites can prove to be more elaborate when it comes to your career and professional life. 
So here we have a list of 5 best website builders, each offering their unique elements, to help you get started with building your website right away :
Features Overview
All the sites on our list offer some similar basic features while some really advanced unique features but it has to be kept in mind that all of these platforms come with their own set of disadvantages, so let's take a quick look before diving in :
Platform 
Advantages 
Disadvantages 
Squarespace 

Beautiful Templates
Support for high-res images 

No backup 
Aggressive pricing 

Wix 

Free plan 
Dedicated store for Artists (Wix Art Store)

Templates cannot be changed after publishing
Editor can be tough for beginners 

Weebly

Easy and quick set-up 
Way cheaper than its competitors 

E-commerce can be limiting 
Limited templates 

Pixpa 

All-inclusive packages 
Client Management System  

Lesser import functionality 
Lesser variety of templates 

WordPress

Highly Customizable 
Best option for Blogging 

Technical knowledge is needed 
Not quick to set up 
Best Website Elements for Photographers
Website builders are meant to be for everyone and thus there are certain features that an average person looks for while setting up a website, especially photographers who have certain features they expect the website to offer, namely: 
User Friendly – Everyone wants a website that is so easy to set up that building it is the part that you don't have to be worried about right? This is why it is necessary to have a website builder that understands it and gives you everything accordingly, especially focussing on the aspect of setting up your website as soon as possible. 
Device Compatibility – According to statista.com 'over 90% of the global internet population use a mobile device to go online and for someone to be able to capitalize on their website it is necessary that the website can be smoothly accessed on all devices. It also gives an added advantage to you as well to show the website to your friends or colleagues because you might not be carrying a laptop around always, would you?
Social Media Integrations – Considering the world that we are living in, we come across a lot of photographers not through their website at first, but usually through their social media pages which is why your website must have that edge and be accessible through your Instagram and Facebook, or have your social media handles embedded to your website so that your online presence keeps on increasing and so does your career growth.
E-commerce – While some people here might be looking for options to build their portfolio website, a lot of people usually make a website because of the boost it can give to them financially as well with a store through which can sell whatever they create, and an online store now is not just something that only the conglomerates have. Almost anyone can open a store and for photographers, it is even better as a lot of website builders are coming up with the options to purchase digital products which can be great if you are not someone who sells your artwork offline or want to add the hassle of shipping.
SEO friendly – Search Engine Optimization or SEO is the reason why some pages appear on top of the search results and some pages with almost the same content go down to the bottom. The difference is the former function according to the algorithm of the search engine to rank your website on the topmost search results so that people reach your page faster and every website on the list fairs differently when it comes to SEO which is something you should really consider if you want people to 'Google' you more. 
Customization – While all of us would love to have a website that we can quickly set up, in the long run, it is advisable to look for a website builder that gives you the amount of customization that you want so that you can constantly keep on improving it and can take inspiration from other famous websites to get back and work on it. Customization control can also help you in making your website more appealing and work more according to your content so you don't just have to be stuck with the options you are given by the builder. 
Pricing Overview
All of these websites charge you for some exclusive features or upgrades, so we've made it easier for you to take a quick look at the prices for their basic plans with monthly and annual charges. It should be noted that the yearly plans are better in terms of savings since billing monthly proves to be more costly in the long term. 
| | | |
| --- | --- | --- |
| Platform  | Base Pricing (Monthly/Annually) | Free Plan  |
| Squarespace  | $16 / $144 ($12/mo) | No  |
| Wix  | $18 / $168 ($14/mo) | Yes |
| Weebly | $8 / $60 ($5/mo) | Yes |
| Pixpa  | $10 / $84 ($7/mo) | No  |
| WordPress | $7 / $48 ($4/mo) | Yes |
1. Squarespace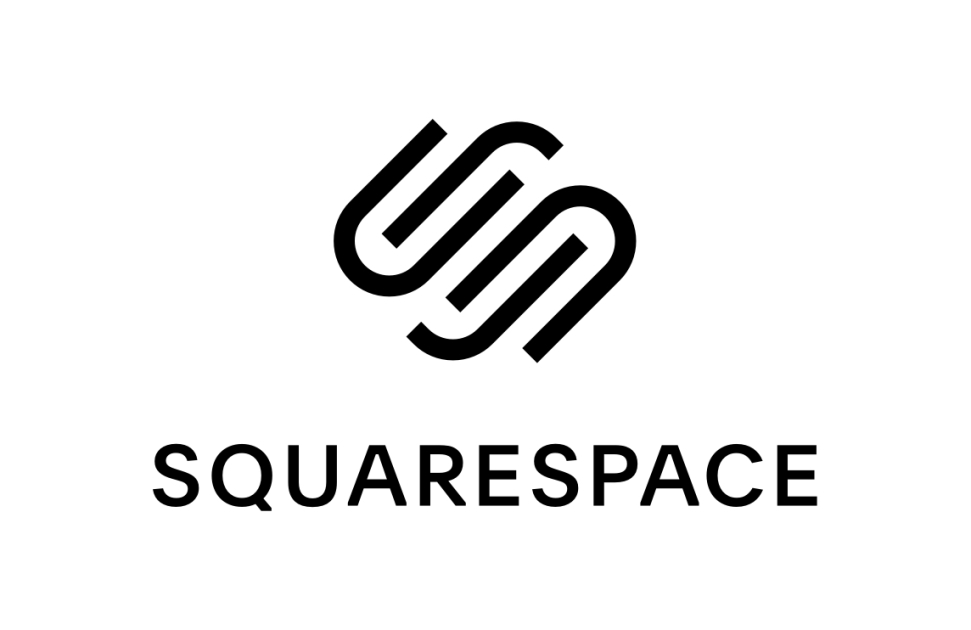 Squarespace is by far one of the most renowned names out of all the website builders, and it would be wrong to say that Squarespace has failed to deliver to its customer base what is expected of such a big name. From Ease of Use to elaborative E-commerce, Squarespace has got almost all of it covered and it's not a surprise that it remains great even for photographers.
Best Features for Photographers
When it comes to features, Squarespace has a lot to boast about, and a quick look at its features would explain why it is a great pick for the photographers out there:
Templates – It is hard to get over the fact that Squarespace's templates are really designed to make the most of your photos. But the fact that these templates look really cool with some original high-resolution photos is what is so attractive about them. It's a treat for the photographers!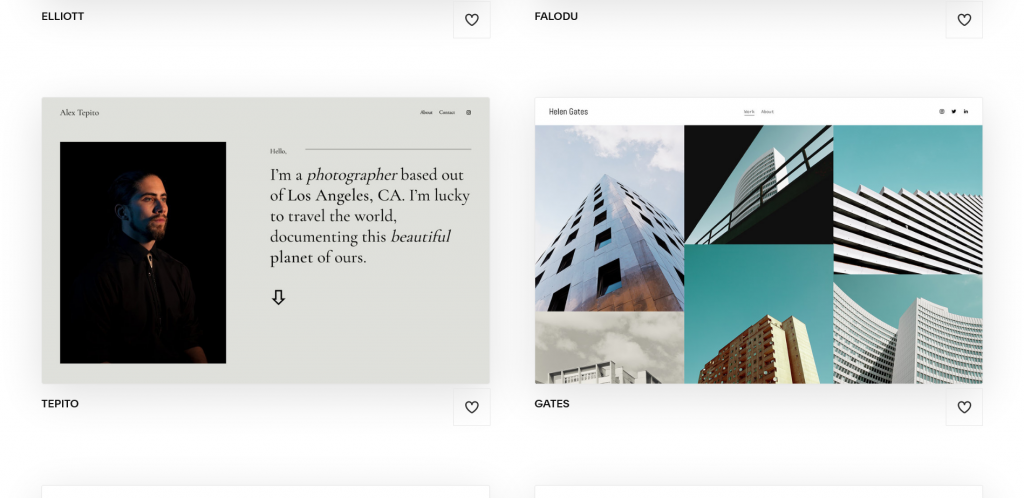 2. Optimization – Most website builders work great on laptop browsers but do not offer the same kind of functionality when run on mobile. With Squarespace, it's a thing of the past as all the websites are by default optimized to run on mobiles and you don't see any sacrifices being made for that, especially the quality of your photos.
3. Blogging – While a lot of photographers love to let their photos do the talking, creating a blog helps, be it to talk about your artistic approach, or about the story that went behind clicking a specific photograph, and this platform offers one of the best blogging experiences out there so you can reach your audience pretty directly and discuss your art.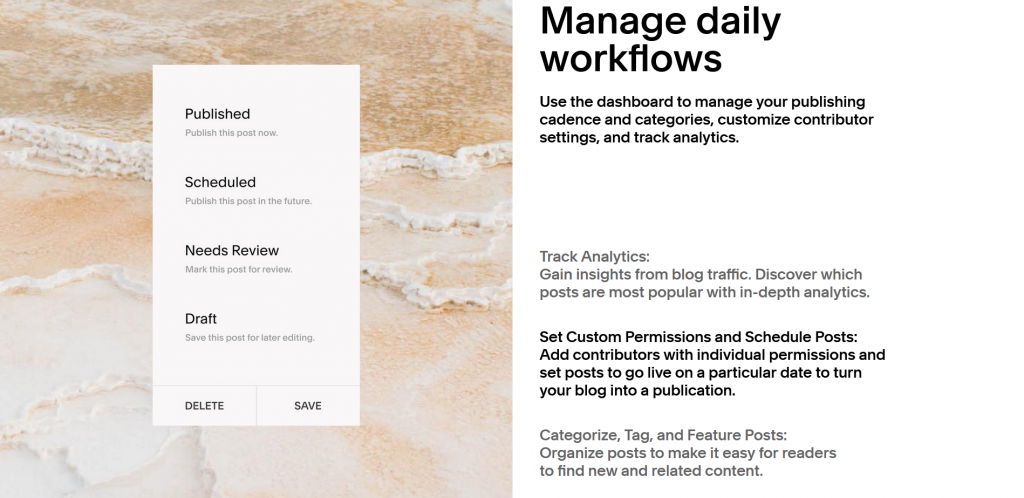 4. Unlimited Pages – If you are a photographer who goes for almost every kind of photo and does not like to stick to one theme or genre, this feature is made for you as you can make pages and divide your photographs into as many categories as you like. 
E-commerce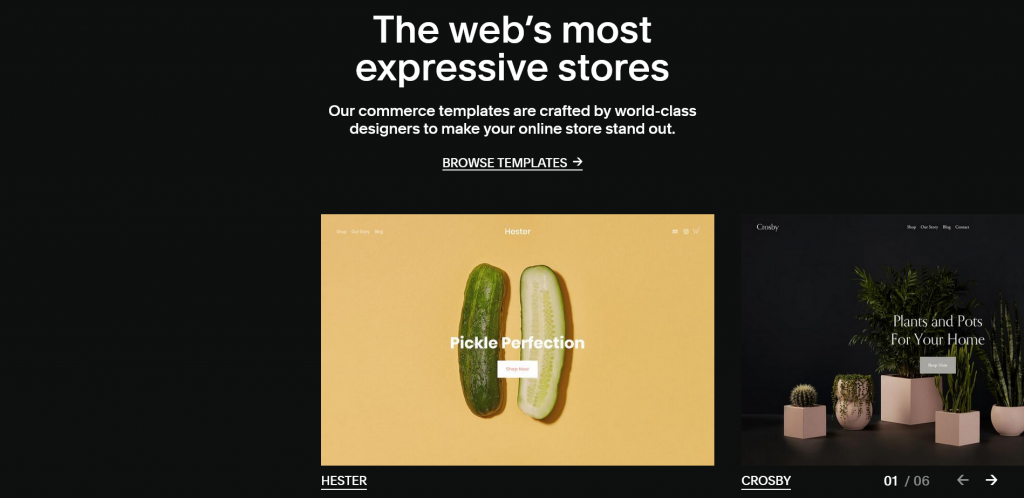 Squarespace doesn't just provide you with the option of selling your artwork through its platform but it also remains to be one of the best and the handiest ones out there. It is pretty easy to set up and offers a ton of features that make it worth every penny. 
Analytics remains to be the easiest way of how your audience interacts with your website and Sqaureaspace puts it right on your dashboard so you always see it as soon as you go for your page. It is easy to understand and is placed efficiently. 
Online-Offline Inventory is something relatively new to the platform but it handles that with ease by letting you sell offline and get all that data synced to your website and to your inventory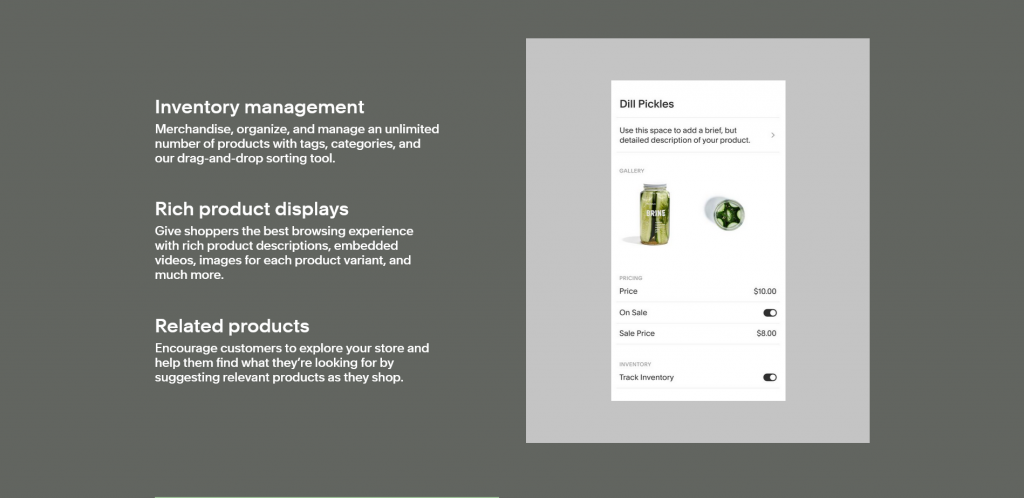 Schedule meetings with prospective businesses and buyers that you can access easily on your desktop browser or phone as well and integrated with famous video conferencing apps like Zoom
Transfer domain from any other website and work on Squarespace's easy to use and beautiful templates integrated with the store to pull audiences to your website. 
Pros and Cons
Pros – 
Highly Responsive websites 
Social Media Integrations 
Cons – 
No option to backup website content 
Editor can lag a tad at times
Heavy on the pocket
Website Examples let'se of the world's best photography websites are made on Squarespace so lets take a look at them to get a first-handidea of what can be done on this platform: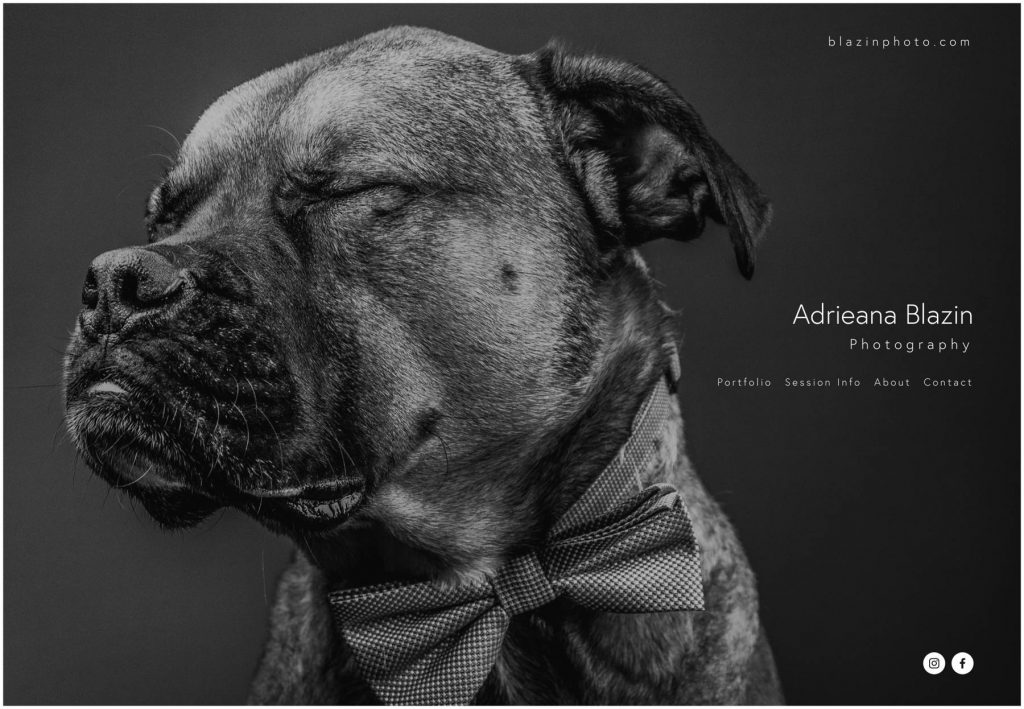 A photographer coming out of New Jersey, Adrieana's portfolio is quite simple and to the point but is the perfect example of how simple things are often the ones that intrigue our eyes the most. Adrieana's collection of photos consists majorly of portraits in vibrant colours and in black and white showing her range and she mostly keeps kids and pets as her subjects. 
2. Mathieu Stern
1. Mattheu Stern's page is a little more extravagant as it just doesn't showcase his photos but also his films. The website also contains a blog, where you can find interesting pieces related to photography and his own art, and if you find it too good to be true, you can go ahead and buy some of his photos from his store. 
Pricing
Personal – $16/month (or $12/month billed annually)
Great for a basic website, unlimited pages but no option for E-commerce
Business – $26/month (or $18/month billed annually)
Add unlimited contributors along with a store 
Ecommerce Basic – $30/month (or $26/month billed annually)
Add gift cards for your customer along with the option to create customer accounts
Ecommerce Advanced – $46/month (or $40/month billed annually)
Advanced integrations to third party apps along with advanced shipping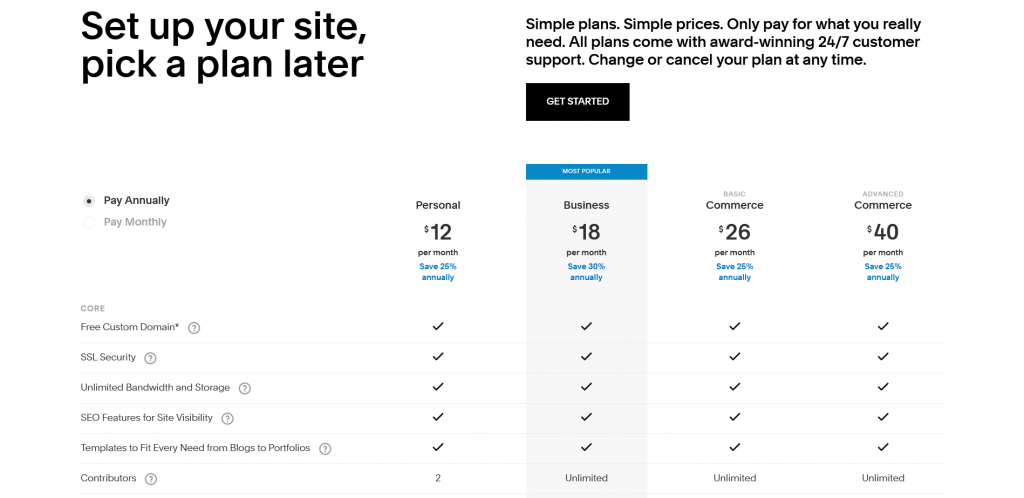 How to create a website
Squarespace's process of creating a website is pretty simple, and for an in depth information on that you should check out our article on How to Create a Website Using Squarespace right here, but here's a quick walkthrough to set up a basic website and go live as soon as possible. 
Choose Template – On the homepage itself you are going to find an icon that says 'Get Started', clicking on that will land you on the templates section where you'll be presented with a lot of options. 
You can select one of these templates and get started with it, or you can add a few to your favourites if you're too confused.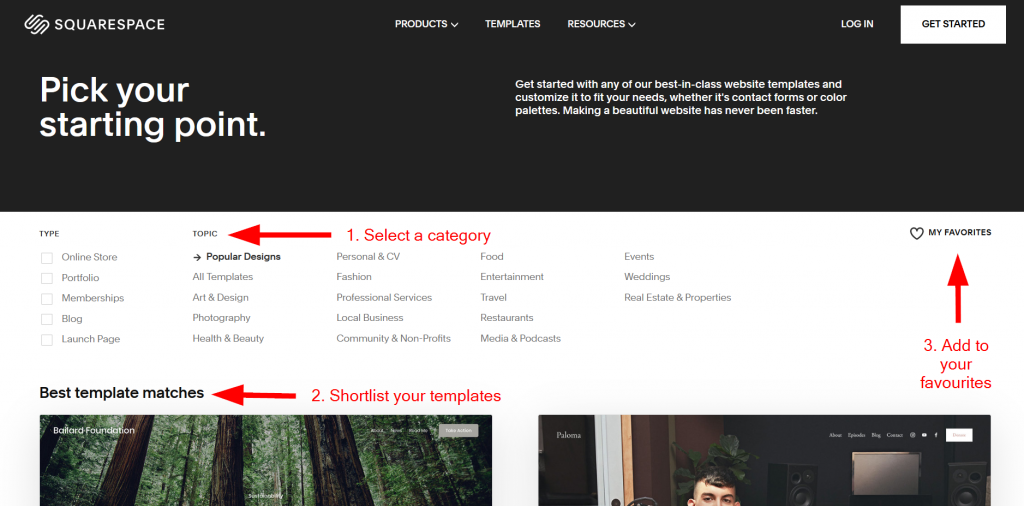 2. Signing up – Once you have chosen the right template to support your content you will be asked to sign up. This process is made easier by third party logins like from your Google or Facebook account so it wont take up much of your time.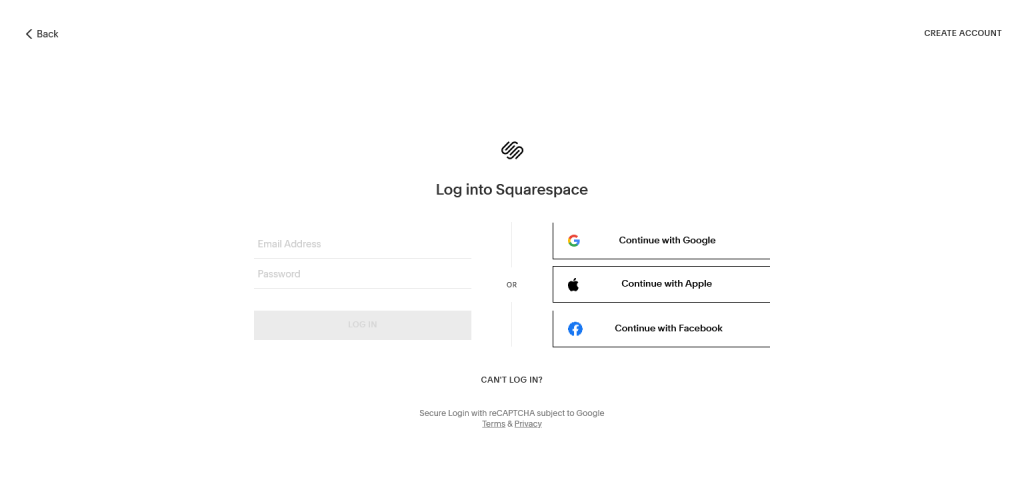 3. Adding content and editing – Now according to the template you've chosen, Squarespace will add some pages and basic content to your website. You can use the editor to change all of this and make your website according to your use. The navigation menu on the left will help you go through the broader aspects of your website like marketing, ecommerce and SEO while you have some specific menus for each element of your website that you can edit by clicking on them and a menu will appear on the right as well. 

4. Go live – Once you're done with editing, all you need to do is choose the price plan that fits your needs and make payment for the same. After that is done you will be able to 'Publish' your site and watch your content being recognized by people all around. 
Wix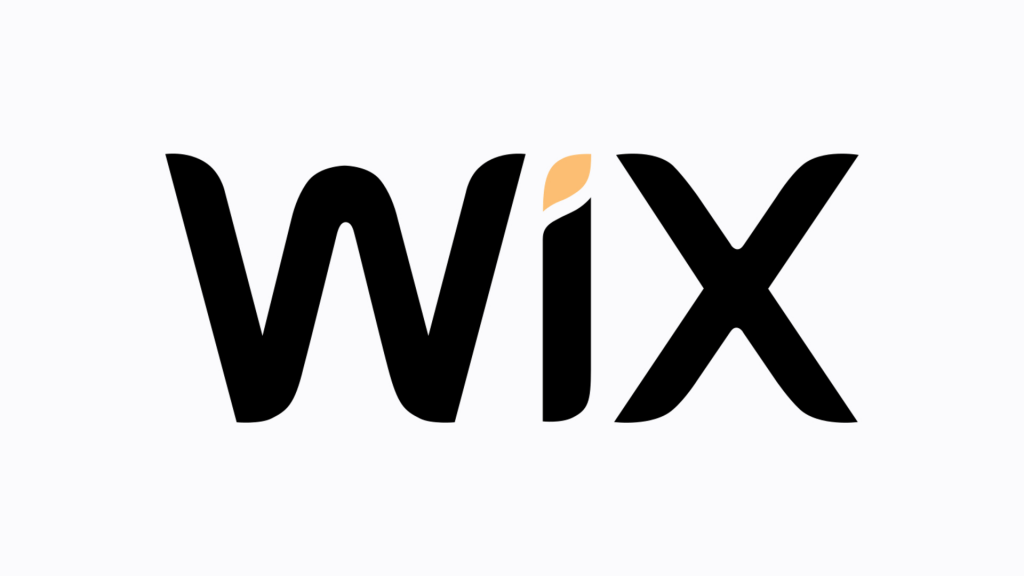 Everyone cannot afford Sqaurespace's aggressive pricing and for those Wix comes as a sigh of relief as it offers the option to build a website for free with a lot of basic functionalities coming even in the free plan.
While the free plan comes with its own cons, it's not too bad to get started and building a photography portfolio. And if, for some reason, the free plan isn't enough to entice you to start your website on Wix, they have tons of beautiful, photo-oriented templates to support you in your cause. 
Best Features for Photographers
Templates tailored for Photographers – Wix has a lot to offer from its arsenal starting from its themes. Wix has a range of about 40 templates that are made with the photographers in mind, and these really set your website apart from others. 
2. Photo Editor – Wix also offers the option of letting you give a final touch to your photos so that they complement your layout before you take you to put them live. While it is obviously no match for professional photo editors, it does a decent job and is a nice
3. Customizable Layouts – Wix has options to let you change the slightest of elements to enhance visual appeal starting from the layout itself. You can choose to show your photos in almost any way imaginable, even if they are not in perfect symmetry or anything like that. 
4. Faster Loading: A lot of us might have noticed that the websites that feature photos and videos extensively are usually the ones a little slower to load. And understandably so, but with Wix that is a thing of the past as even after you upload volumes of content, the website will be quick to respond and people will reach it easily. 
E-Commerce
For a platform that lets you create websites for free, Wix's features are pretty unbelievable and its E-commerce functionality makes it almost unbeatable especially with its offering for creatives by the name of 'Wix Art Store'. If you don't have a physical product to sell, Wix Art Store lets you sell the digital versions of your product, in this case, a photograph.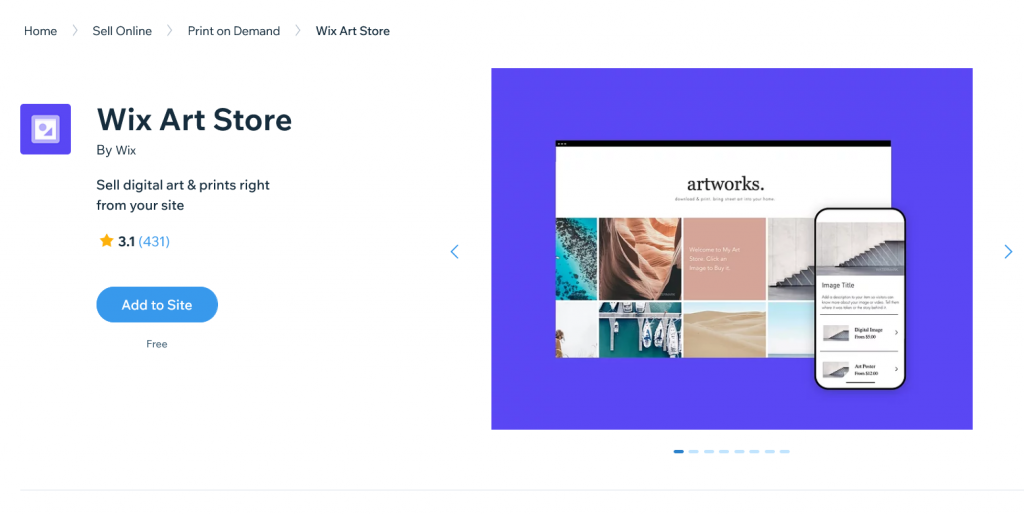 Wix Art Store also lets you get a license for your photographs so selling them becomes much easier of a task and it isn't just limited to digital products, you can still sell your printed photographs with Wix's easy shipping options.
Pros and Cons
Pros 
Offers a Free Plan 
Backups are created in real-time 
Wix Art Store great for creatives
Wix ADI is the perfect solution for beginners 
Cons 
Template once chosen cannot be changed 
Not the best option for blogging
Website Examples
Max Montgomery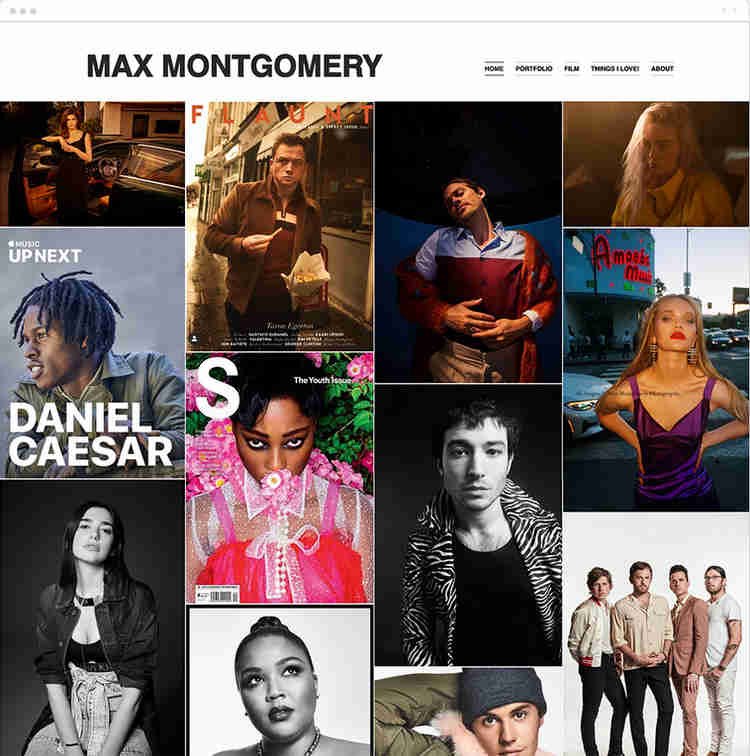 Working with a number of celebrities in Hollywood, Montgomery has created a name for himself. His photographs mostly consist of stills but that doesn't mean he doesn't offer variety. You can find his film also on the website. It's impressive to see how Montgomery doesn't put a parallax that is nowadays a trend and that gives him an edge in terms of design in his website. 
Ross Couper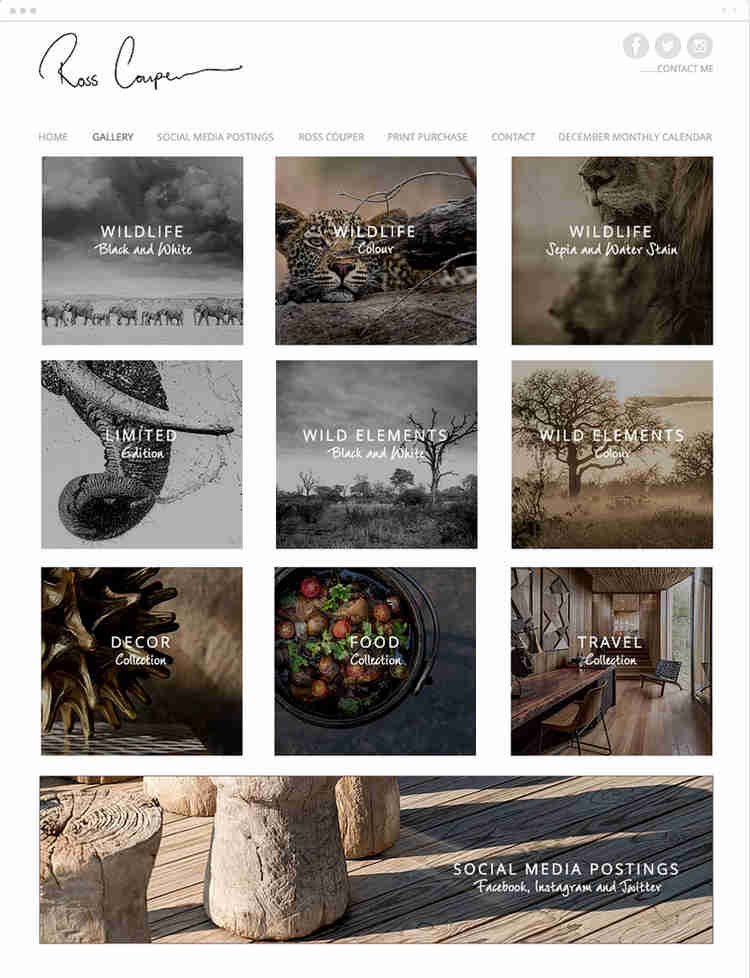 Pricing
Free – $0 always 
Tons of features with tons of ads. 
Combo – $18/month (or $14/month billed annually)
No ads with a free domain for a year 
Unlimited– $23/month (or $16/month billed annually)
Free access to Site Booster App for a year 
Pro – $26/month (or $29/month billed annually)
Get a Professional Logo made for your brand  
VIP – $18/month (or $14/month billed annually)
Priority Customer Service with 35 gb of Storage Space. 
Business Basic – $28/month (or $23/month billed annually)
Secure Online Payments with 20 gb storage space 
Business Unlimited– $33/month (or $27/month billed annually)
10 Video hours with an option to offer subscriptions 
Business VIP– $43/month (or $39/month billed annually)
Customized reports and add unlimited products
Enterprise – $500+ /month 
Completely personalized plans to promote your brand.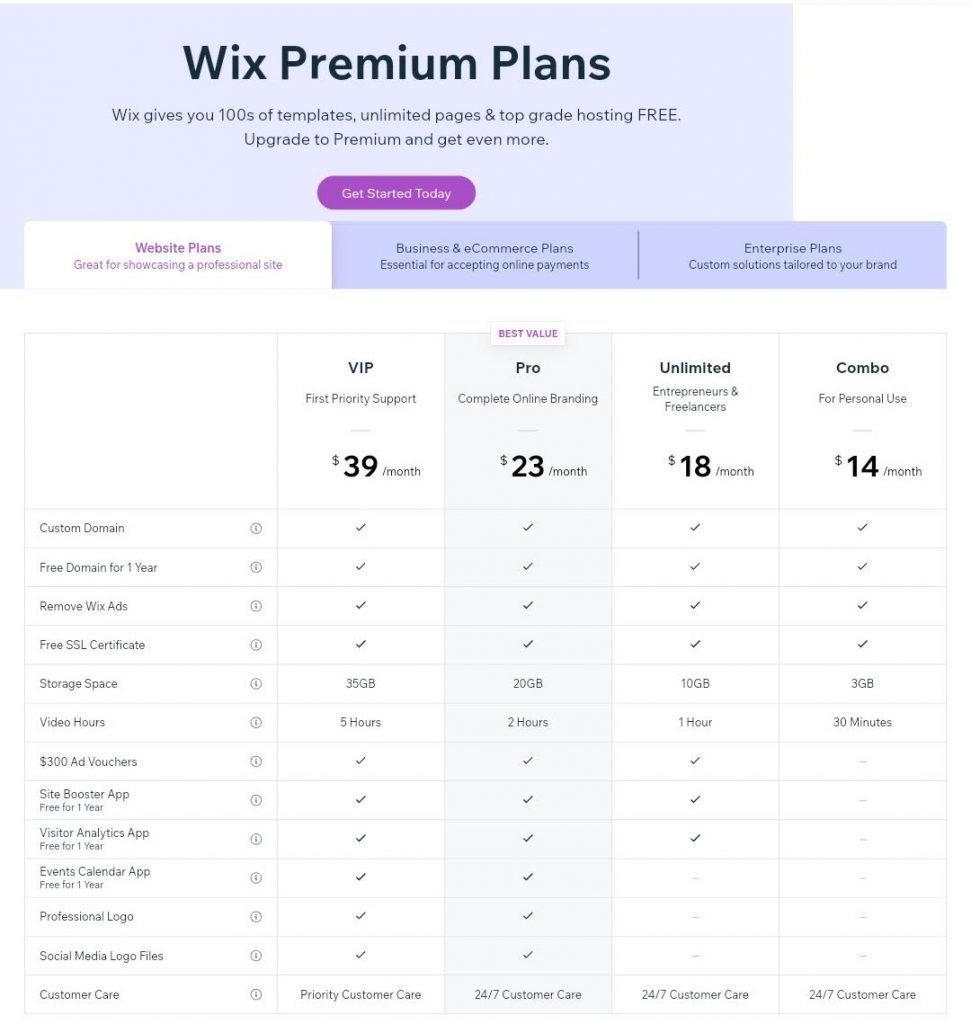 How to create a website
The Basics – Before you get started you should sign up with Wix or simply login with Google or Facebook so that you receive timely updates to your email about your website, to do that simply click on the 'Get Started' button on the homepage itself.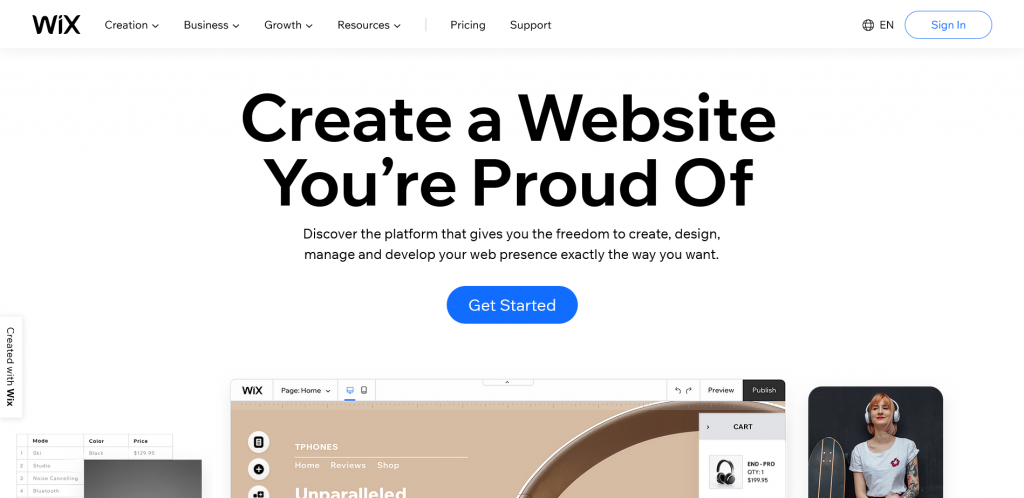 2. Choose your category- Wix offers a wide range of categories and presents you the layout accordingly, which is pretty standard, but what's different is your website here is automatically created with Wix ADI that takes the load off your shoulders. So select your category, which in our case is photography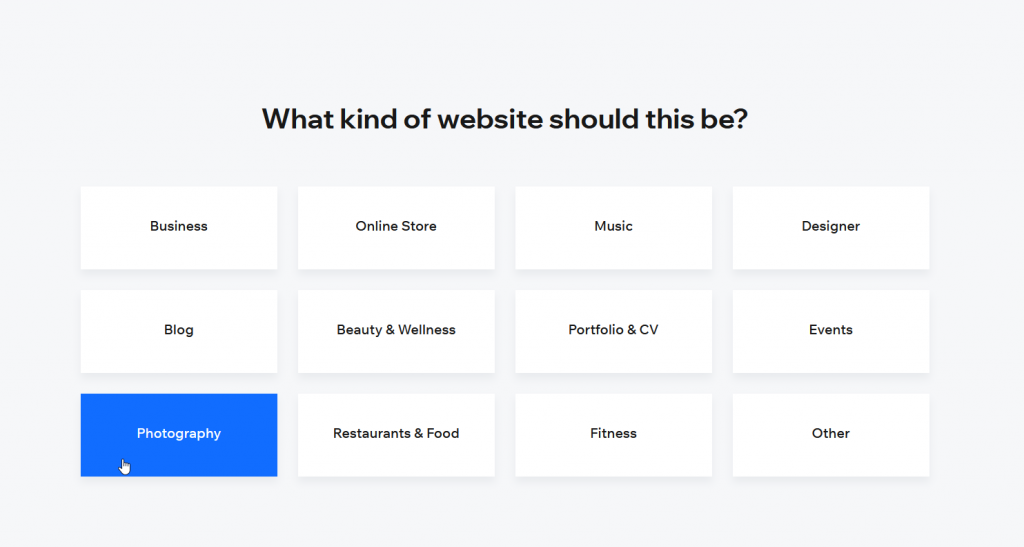 3. Answer the following questions or choose a template – From here on, you can either choose to answer Wix's questions and get your website made for you or you can skip ahead and explore its wide array of templates which is something I would prefer if you are in no rush. 
4. Start Editing – After choosing your template you can simply start adding stuff to it or enhance its visual aspects by changing colors, fonts etc. Whatever you choose to go for, you will find yourself having a lot of customizability and a ton of options and elements to add in your website. 
5. Save and Publish – Once you're done working on your website and its nitty-grittys, you can simply go ahead and save your information for a later time to be edited or you can choose to publish it and take it live instantly.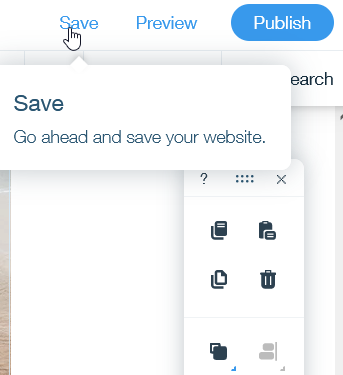 2. Weebly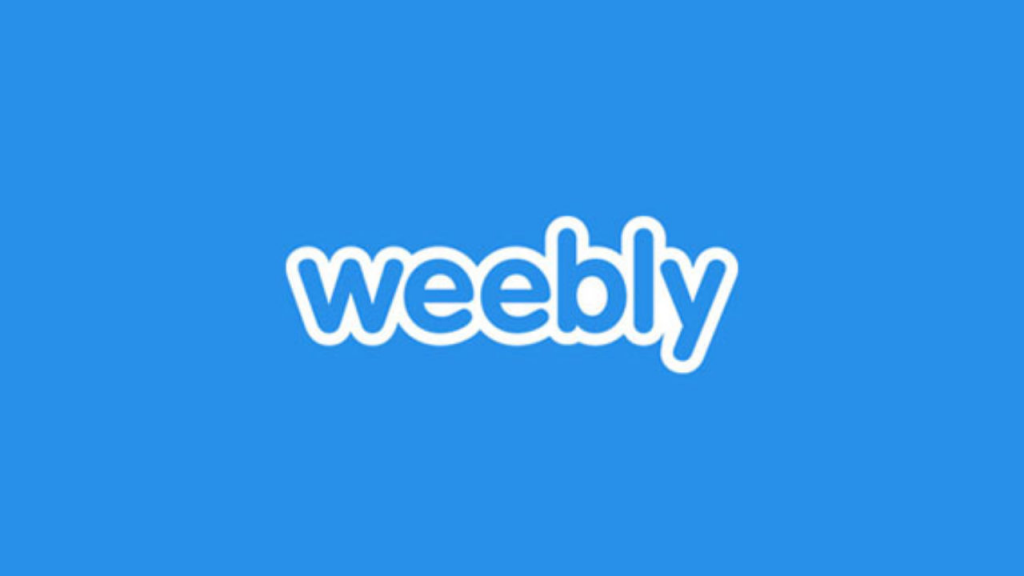 If there is one platform that has garnered its audience with its excellent customer support that is always helpful and its option to add unlimited pages makes space for much larger websites that offer the same amount of responsiveness that you should expect from a name as huge as Weebly
Best Features for Photographers
Members only space in website – With Weebly, you can not only give your audience and customers the option to subscribe to your website and become a member but you can also set-up exclusive member only zones where no free visitor can go. This doesn't just allow you to grow your income but allows your subscribers to see your creativity exclusively.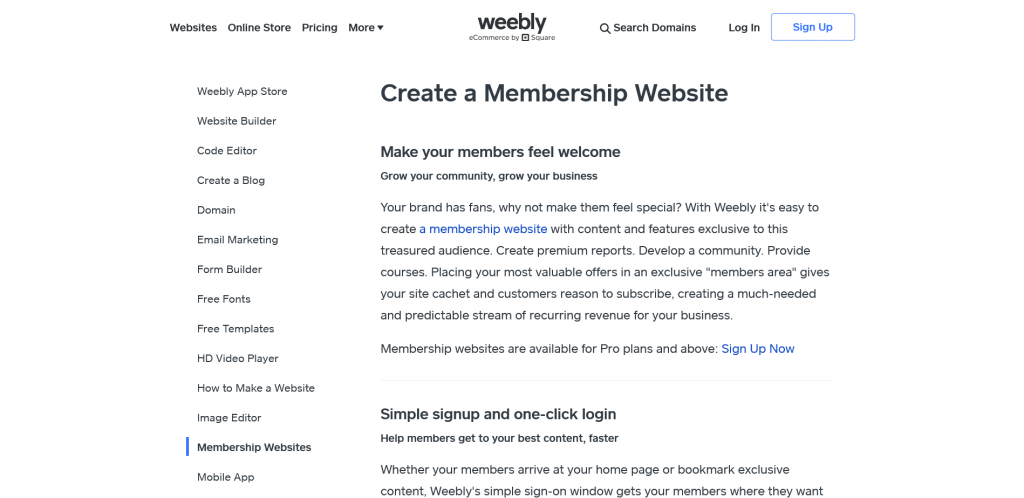 2. Compatibility – While platforms like Wix offer you a wide range of tools that can get you a lot of control over what you show in your website, the reason Weebly stands out is, although it gives you lesser options for playing with your website, these elements are easily compatible across all devices. Even if you don't feel like working on the mobile website, you can be assured it is in good hands 
3. App store that is huge – Third party app integration is almost as necessary as those of the built in services and features and with Weebly's comprehensive app store, you get the best of both these worlds. You can choose to add third party plugins to help you enhance your website or you can use the apps made by Weebly to add on to the features.
4. One of the best for blogging – We did mention how weebly lets you add unlimited pages right? Well that definitely is add on if you're someone who loves photography as much as writing or are into photojournalism. You are never going to be short of pages or will be asked to pay extra to add more pages, 
E-Commerce
After being acquired by Square, Weebly's E-commerce functionality has received a huge boost that was not really the case in the past. At Weebly, setting up a store is one of the easiest thing, and its basically almost as easy as adding an app to your website. This makes it great for people who are really not into E-commerce and do not want to dwell into details. 
The option of Automatic Sales Tax Calculator and Shipping calculator will also take some load off of your shoulder and you have to do none of that yourself. 
Pros and Cons
Pros 
One of the easiest editors
Dashboard shows almost every important aspect at one place 
Cons 
Template options are not as much 
Signing up not as seamless as other alternatives
Website Examples
The uniqueness of this site can be seen in the fact that the website does not only showcases Lew Edward's portfolio but also sells to its customers some adventure tours with the photographer himself. If that isn't what seals the deal then Edwards also gives the people an option to download an E-book related to photography wherein you just have to submit your email address.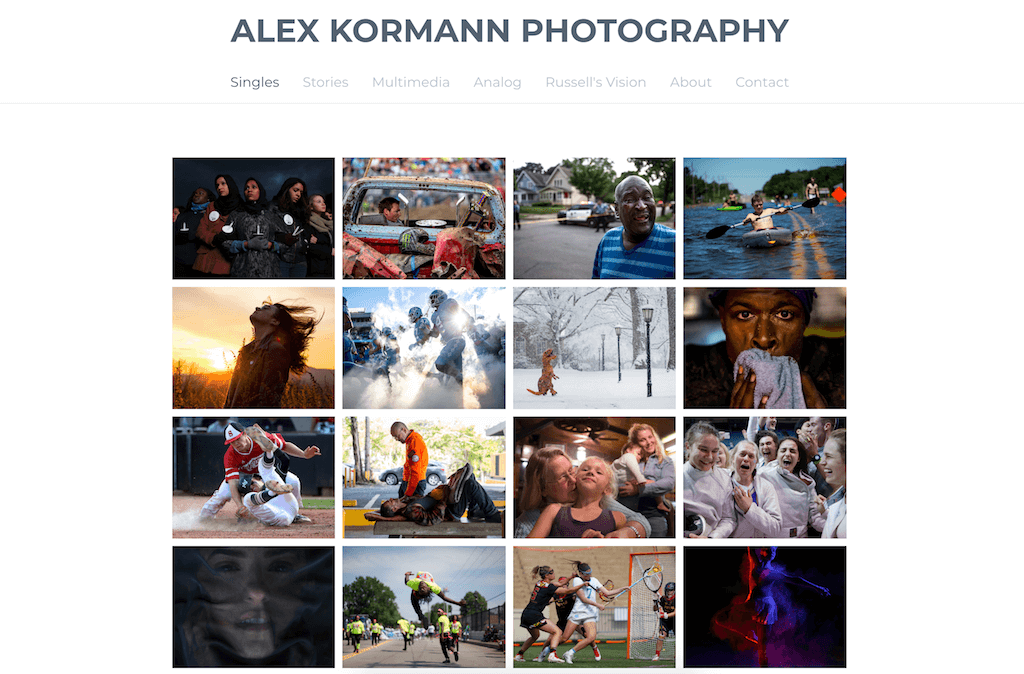 Everyone is aware that every photo tells a story and this website brings that to life by actually telling you the story behind photographs when you click on the 'Stories' menu. On the homepage, all the photos take you to a certain genre of Kormann's photographs sharing how well versed he is in every arena of photography.
Pricing
Free – $0/month
Basic Features covering SEO and Contact forms 
Personal – $6/month, annually (or $9/month billed monthly)
Connect a Custom Domain and add Digital Products 
Professional – $12/month, annually (or $16/month billed monthly)
Free domain and unlimited storage 
Performance – $26/month, annually  (or $29/month billed monthly )
Receive reviews for your items and add PayPal to your store
How to create a website
Sing up – While signing up is a little more complicated for Weebly than other platforms, because it makes you go through the pain of actually signing up and does not let you sign up with a third party app like Google or Facebook, this is the only process that requires time. Simply fill in your details and verify your email address.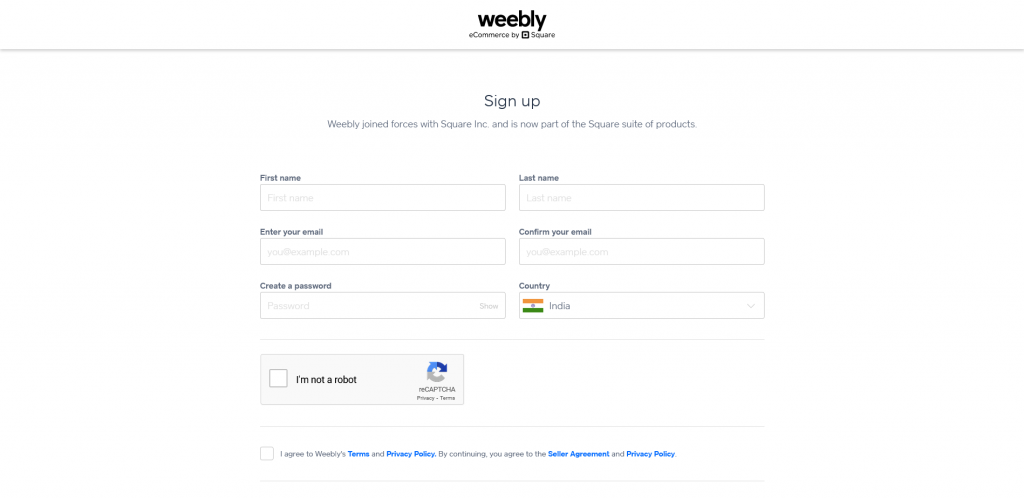 2. Answer Weebly's questions – While it may not have the complete fucntionailities of Wix ADI, Weebly does make website p=buidling easier for your. Simple go to your website profile that might show 'No Title' written over it as on mine.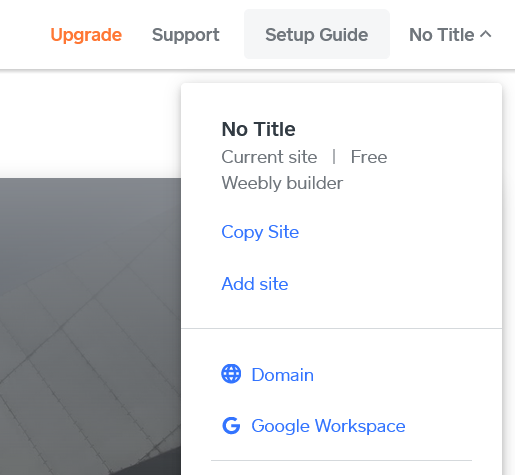 The click on add site and you will be taken to a page similar to the one here. Or you can copy an existing domain that you might have created on some other platform by clicking on 'Copy Site'
Click on the option more preferable to what you're going for i.e a basic portfolio or a store where you can sell your photographs and fill in the rest of the details like name of your store, if you're planning to sell instantly or not etc and add your business address. 
3. Select your preferred theme – Once you;re done adding the details you will land on a page that will ask you to choose the theme that you like the most and which best showcases your art. You can of course make alterations to the design with the editor once you get started with the theme and can change it later at any point. 
4. Domain Name – After selecting your theme the platform will ask you to give your website a domain name which you can share with people so it becomes easily approachable. In the free plan this domain name will be hosted under weebly.com but you can upgrade that by going for an upgrade in the price plan. You can skip that for now if you dont need to instantly purchase a price plan for it or you can connect a domain already in use by you. 
5. Fill in content – If you have skipped adding your domain name or have purchased it, in any case you're going to land at the editor to continue working on your website where you will see a lot of elements present. Well thats just how much Weebly has in its pocket to offer you when it comes to building your website. You can add images, gallery, HD videos etc to your website to make it more welcoming and appealing to your visitors and to make it stand out by even changing the default layout and colour scheme.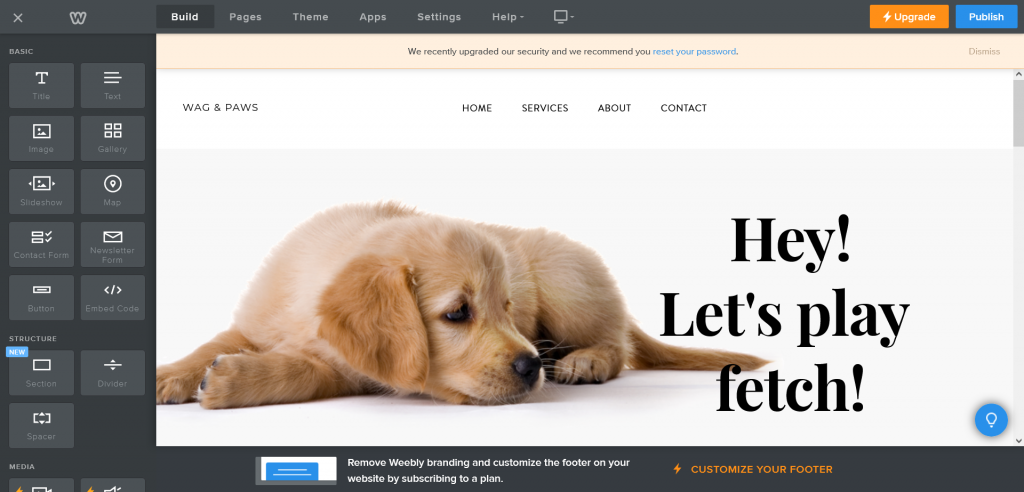 6. Publish – There is a limit to what you can add in each plan but once you are done with all of that, you can stop worrying and just make your site go live along with your creativity and art work and watch an influx of people on your website skimming through your content to see what they love and even buy it. Do not forget to add a domain name before you publish though. 
3. Pixpa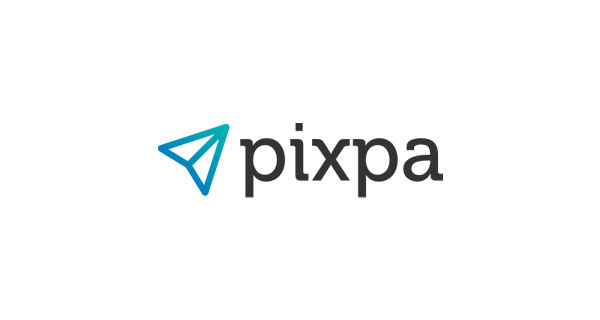 Pixpa might be a lesser known name and relatively newer in the Website Builder business but that in no way means it should be undermined in any way. In fact it offers some unparalleled features and not to forget that as the name says, this website builder is made keeping gallery based websites in mind which means when it comes to websites for photographers, it's undeniably great.
Best Features for Photographers
Client Proofing – Artists often work with clients to offer them the best work and this becomes very easy when you have a website with Pixpa as it lets you directly share your work with your client which they can download, mark as their favourite or give you the feedback to help you enhance the product.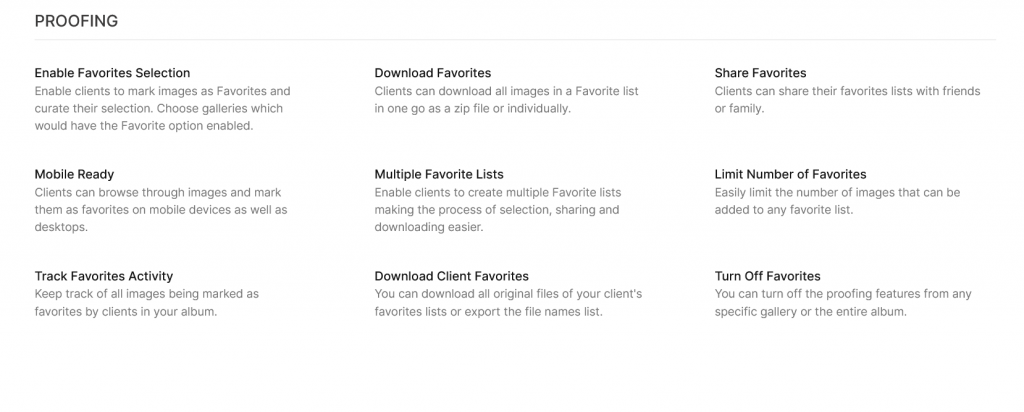 2. 15-day Trial – Pixpa does not offer a free plan like Weebly or Wix but you can try out all its features for 15 days if you're not sure whether or not this is the platform to go for. You only need to select a plan once you're done exploring since signing up is absolutely free.
3. Customer Support – A lot of people who are just starting out have some sort of an issue while creating a website, especially if they are not well versed in website development, which a lot of us are not. But with Pixpa it is not a thing to worry as your queries are replied to pretty quickly with a satisfying solution. 
4. All-in-one packages – The platform offers 3 plans but even the cheapest ones gives you all the essentials that you might need for your website with a store. The only difference being the more expensive the plan, the more upgraded the features will be. For example, you can start your own store in the cheapest plan as well but you can add more and more products with the more expensive plans. 

E-Commerce
Like we said, it's a relatively newer platform but so it might cause some people to think that the store might not be of the top notch. Well that is a misconception as Pixpa has one of the best E-commerce functionalities and it is set up pretty easily too. In fact, there is no commission put on your sales, so your money remains entirely in your pocket
Apart from that you can set up your digital store without having to do anything with offlines sales and can even give discounts to your customers. You can even send emails to customers who were not able to complete their checkout on your website. 
Pros and Cons
Pros 
Centered around images and videos 
Offrs some really mesmerizing templates 
Client Management System 
Heavy discounts to Students and Teachers
Cons 
No free plan 
Limited templates 
Cannot import existing blogs to the platform 
Website Examples
If your focus is visual storytelling and reaching a lot of people with it, this is one website you should consider as an example. Larissa Ong is a Singapore based photographer who does a lot more than photography and was recently taken up as a documentary maker by a news channel. 
The website showcases different pages, all of which add more starts to the artists accomplishments as a media creative and gives us a perspective of the world that we see around us. The simply made website is a portrayal of itself when it comes to creativity and should be treated as an artwork of itself. 
Franziska is based out of Germany and has her art work displayed in a lot of art galleries especially in Berlin and Munich. It remains on top of the best portfolio website because of the versatility brought by the artist in photography and remains one of our favourites because of the easily navigable pages and display of the photography and exhibition catalogues opening the doors for her E-commerce store. 
Pricing
Personal – $7/mo (billed annually or $10 monthly)
Upto 200 gallery images and a domain free with annual plan 
Expert – $10/mo (billed annually or $15 monthly)
Pixpa Expert for your website on annual plan and unlimited images
Business – $16/mo (billed annually or $24 monthly)
Add up to 1000 products with inventory management 
How to create a website
To start with your website simply click on 'Get Started' on the homepage and you will find yourself with 3 options to sing up with.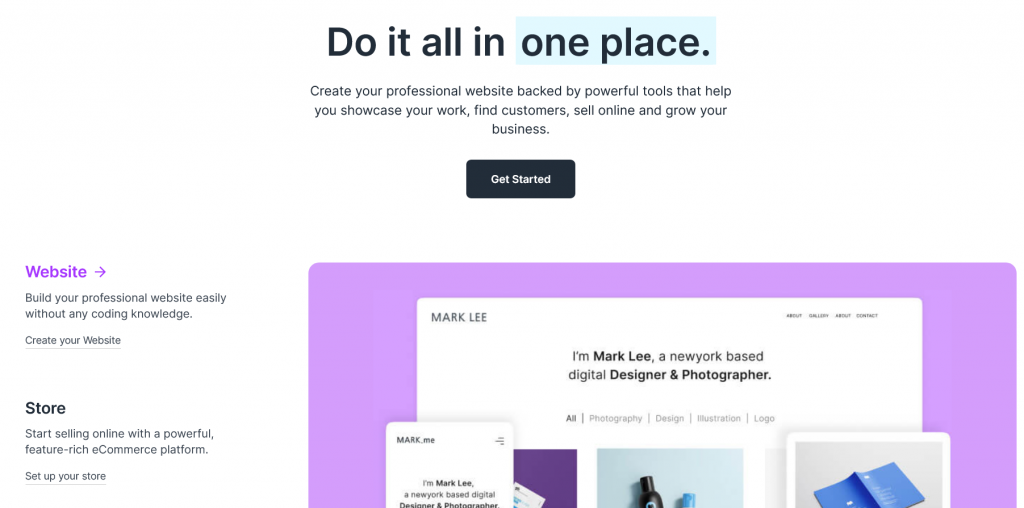 Get on board – Sign up with Pixpa through easy third party sign up methods and it will not be a much of a hassle as Weebly. You would easily be able to sing up with your Gooogle account without any disruption of verification. 
2. NEcessary Details – Every website has adapted to this method to make it easier and so has Pixpa to catch up with the trend. It asks you for the kind of website you're willing to build but you can easily choose to skip this step if you are not really sure what you are going for at the moment. 
3. Pick a Theme – By default Pixpa is going to show you its most successful theme but you need not get stuck there as there are a lot more templates that have an equal potential to be your preference and rightly so. So take your time and find the perfect pick for you. 
4. Edit and Add – Now on your left side, you are going to find yourself the menu that is going to be your friend for most of this process as it presents you with the options that you are bund to need in the process of the creation of the website. 
Each one of these menus as a submenu so be sure to check all of them out before you go ahead and fix your head on your website as Pixpa gives you a lot of options to play around, although not as much as Squarespace or Wix but we really cant complain about that at this price point. 
5. Publish your changes  – While using the Pixpa website editor is easy it can take a fair amount of time with the number of options you are presented with while building your website, which can be quite overwhelming at times. But once you are done with that you can just go ahead and click on that publish button to make your website go live, but only after you have chosen a price plan that fits your needs.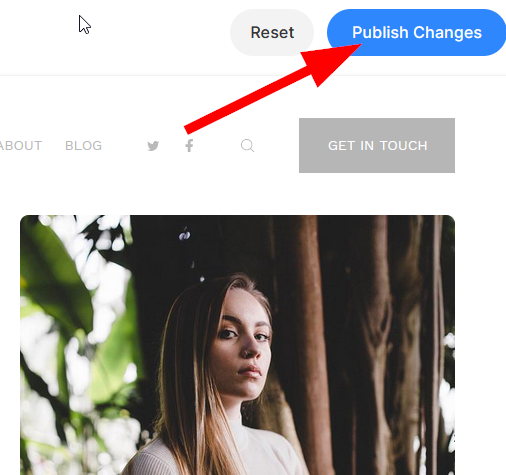 4. WordPress
WordPress is probably a name we have all heard and has stayed in the game long enough to have a unique customer base that just does not want to leave the level of customization that the site offers and the community that is helpful every time you need help, apart from its own resources that are pretty comprehensive.
Best Features for Photographers
Blogging – It would be really unfair if we didn't start off with this feature that is so good on wordpress that every other platform gets shadowed by it. Blogging is what made WordPress start off on a high note and it has still retained the quality of the blogs with features like post scheduling, ability to support multiple languages, easy commenting and a lot more with an unparalleled SEO.
Customizability – WordPress is a little complex, no doubt, especially for those who do not have a background in website development and while that may be a reason to drive you away, it is also true that the amount of customizability you get due to this very reason is something you are not going to be able to find anywhere else. You always have total control over your website at all times.
Resources – WordPress knows that it can be a bit tough on beginners and considering that it has included tons of resources to help you get a hang of the platform and make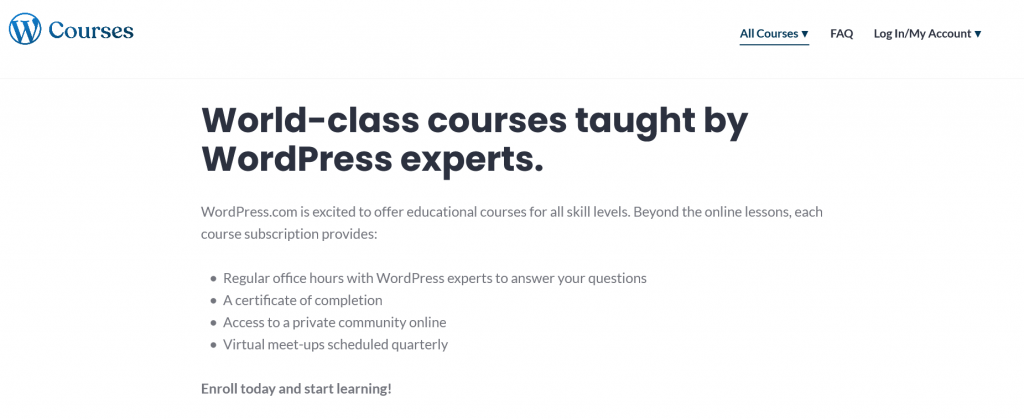 4. Hosting – While a lot of other websites offer you the option of hosting included with the price that you pay, WordPress lets you choose your own host. Which means that you dont necessarily have to shell out bucks on this platform if you think you can get cheaper hosting or can work with shared hosting. And shared hosting should be your go-to option if you're not expecting a huge amount of traffic on your website as it is a lot cheaper. 
E-Commerce
One of the highlight features about making your store in WordPress is that there is no limit to how unique you can make it and how many integrations it can have. For example you can accept payments through Paypal which is a great add-on in the current time when it is a payment gateway in all the major countries at this point. 
Like its competitors WordPress also letsr customers become a subscriber to your website and take benefit of your content showcased just for them. 
And like the website the highlight of the store remains its customizability where you get complete liberty to sell what you want and how want.
Pros and Cons
Pros 
Total control of the website 
Offers some really good template choices 
Tons of plugins are supported 
Cons 
Might be tough for someone not technically sound
Can take some time to set up completely
Website Examples
Max Sukhomlin, A Russian photographer, is a little unlike other photographers seen on the list as he puts his own photo on the homepage and that justifies the name of his webpage as the image seems to be directly looking at your and your soul. The website is a great example of how you can create a diverse portfolio in WordPress and with his website Sukhomlin lets people contact or book him for their photoshoots. A perfect website to reach out to professionals.
Markus Huth is a German Photographer who likes to capture almost everything that he can. His website is unlike any other as there is a section for just photos and another for the stories that he tells using his photos. The website is mainly German but its approach is quite impressive and is definitely one you should look at while building your own website on WordPress
Pricing
WordPress' plans are reasonable and is a major reason why people switch over a lot to this platform and probably you would consider it too: 
Free plan: $0!
Basic SEO with ads 
Personal Plan: $4/mo, billed annually ($7 monthly)
Remove ads and connect to a custom domain 
Premium Plan: $8/mo, billed annually ($14 monthly)
Choose from Premium Themes with full-fledged SEO options 
Business Plan: $25/mo, billed annually ($33 monthly)
Complete theme customization and 200 gb of space 
E-commerce Plan: $45/mo, billed annually ($59 monthly)
Get a functional store and integrate shipping and payments. 
How to create a website
Sign up – Click on the 'Get started' button on the homepage itself which will take you to the sign-up page. You can either create an account from scratch or let the third-party apps do that for you.
2. Fill in your domain name – If you don't already have a domain, it is not really something to worry about as WordPress will help you out here. You might or might not exactly get the one you desire as they might be taken up already but you can still find an appropriate one that resembles to yours and is available.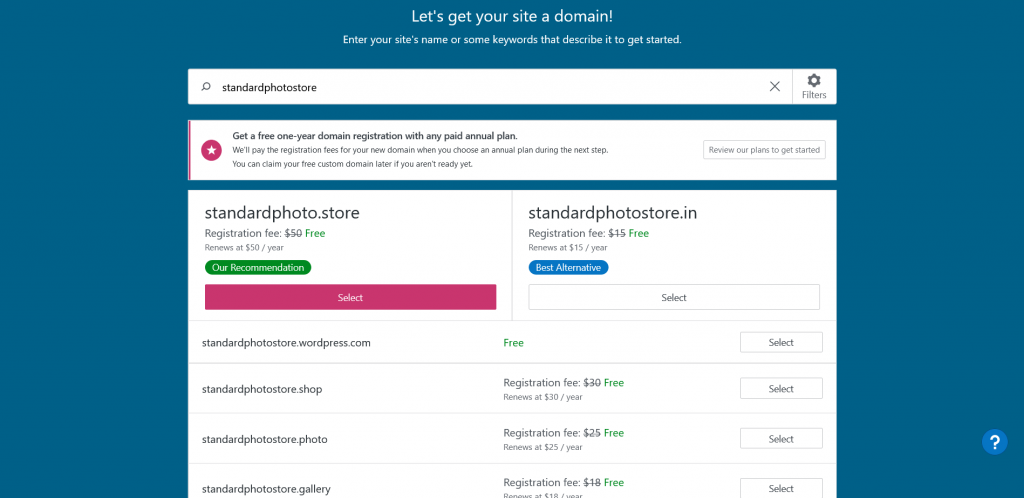 You will find them all listed down with their pricing making it really convenient to select one before you get started. There are some free ones as well if you don't want to instantly pay for them. 
3.  Choose a Price plan – WordPress does a really nice job and setting aside all the things that are not directly connected to editing your website and more related to setting it up before you dive right in and hence asks you to pick a price plan according to your needs. You can pick one now and save yourself some time of coming to the page again but if you're just here to explore you might as well get started with a free website.
4. Adding Details and Information – It's nice to have a name for your website before you start with the hard work and when you are done setting things up you are going to land at the dashboard which is going to ask for a website name. 
Clicking on it would take you to the page where you can conveniently add the site title and have a 'Launch' option ready for you, but we are not quite there, yet. 
5. Customize Theme – The menu on the left pane is how you are going to work around your website and while it is a little different from other websites it is really convenient once you have wrapped your head around it. For starters, to customize your theme check out the Appearance tab. 
Click on it and you will find yourself on the themes page where you can filter through the available themes and the ones that has been selected by default for you. You can choose these themes, customize the one already selected for you or you can choose to install more themes. 
6. Add content – In the very menu from which you customized your theme, you are going to add more content to your website. For now, to set up your basic website, all you have to do is go to the 'Posts' tab in case you want to edit the text of your website, or the 'Media' tab if you want to add more photos and videos to it.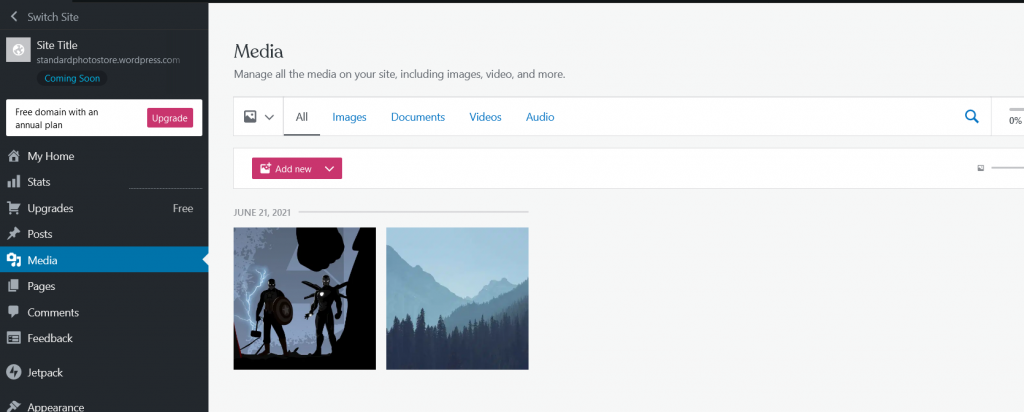 This is pretty much like the back end of WordPress, you need to add everything here and then work on everything else like positioning, scaling etc once your content has been added. 
7. Working on the Visual – So now that you have added all that you needed to add to your website, you need to place it all correctly. To do that, simply click on the 'Site Title' on top of the menu and after doing a preview of your website would appear on your right. 

All you need to is click on 'Edit' on the top right corner of this preview which will take you to the Editor.
By default, your editor will look like this and this where your magic is going to happen as from here you can customize each and everything about the website, from spacing to colour to layout.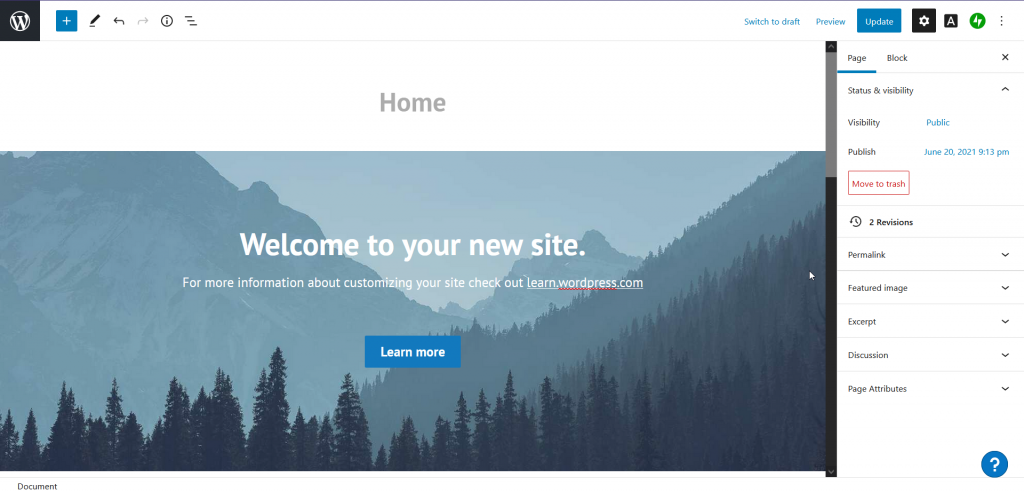 It might not seem as colourful and smooth as other editors but it does the perfect job of giving you total control over your website so it is a literal playground when it comes to website building. 
Final Verdict
With so many website builders competing to be your preference with their unique set of features and offerings it can be a bit tough to pick one and go with it without completely knowing about them in and out especially when it comes to building a photography website that not only lets you show your photos to the world but also lets you capitalize on it, offers the right set of options and widgets and is pocket friendly as well. 
As much as we hate it, we have to break to you the fact that there is literally not a single one of these website builders that is actually perfect and you are going to end up dealing with some things that you might not like even with your preferred website builder but having said that it also depends on the sacrifice you are willing to make. 
For example, if you can afford to shell some extra bucks and can keep regular backups of your website, you should go with Squarespace but if you think you can invest much better in time, then WordPress is the way to go and so on and so forth.