From Idea to Launch, Swiftly and Smartly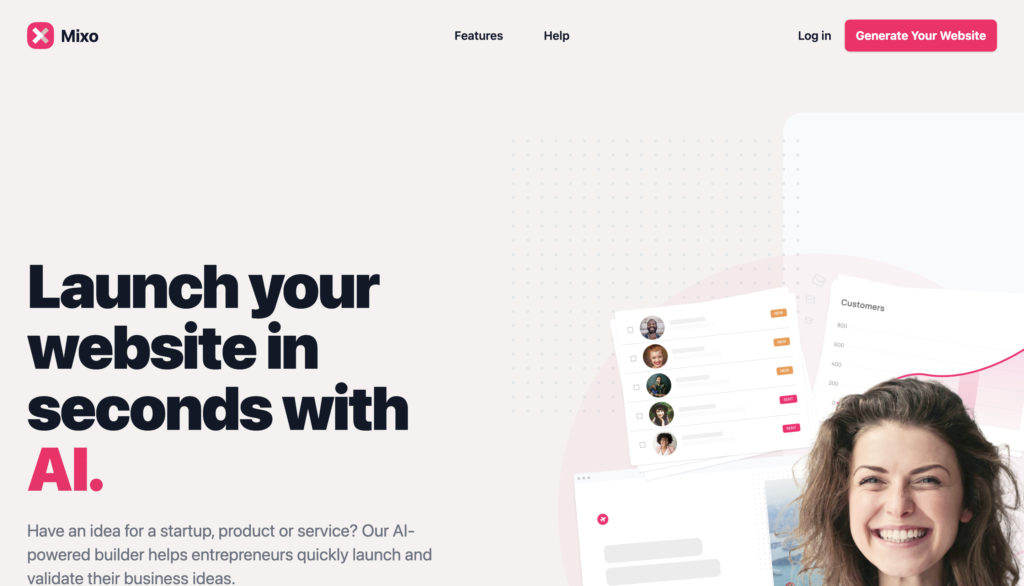 Mixo is an AI-powered builder designed to facilitate rapid startup launch and validation for entrepreneurs. By utilizing an AI-powered launcher, Mixo can generate entire website content in mere seconds based on a brief idea description, eliminating the need for coding or design skills.
Furthermore, Mixo enables users to gather valuable customer feedback through various channels such as email, surveys, and interviews. The tool also integrates subscriber management functionalities, allowing users to establish lasting connections with their audience. 
Subscribers can be exported to marketing platforms, and deeper insights can be tracked using Google Analytics.
These features equip entrepreneurs with the necessary tools to swiftly launch, grow, and test their ideas. By joining a community of fellow innovators, users can transform their concepts into viable startups. 
Mixo's user-friendly interface and AI-powered capabilities streamline the website creation process and audience engagement efforts.
In conclusion, Mixo.io offers a compelling solution for individuals seeking to swiftly create professional websites. 
Its AI-driven design process, coupled with a customizable and user-friendly interface, positions it as a robust player in the AI website builder market.