Capturing Knowledge, One Note at a Time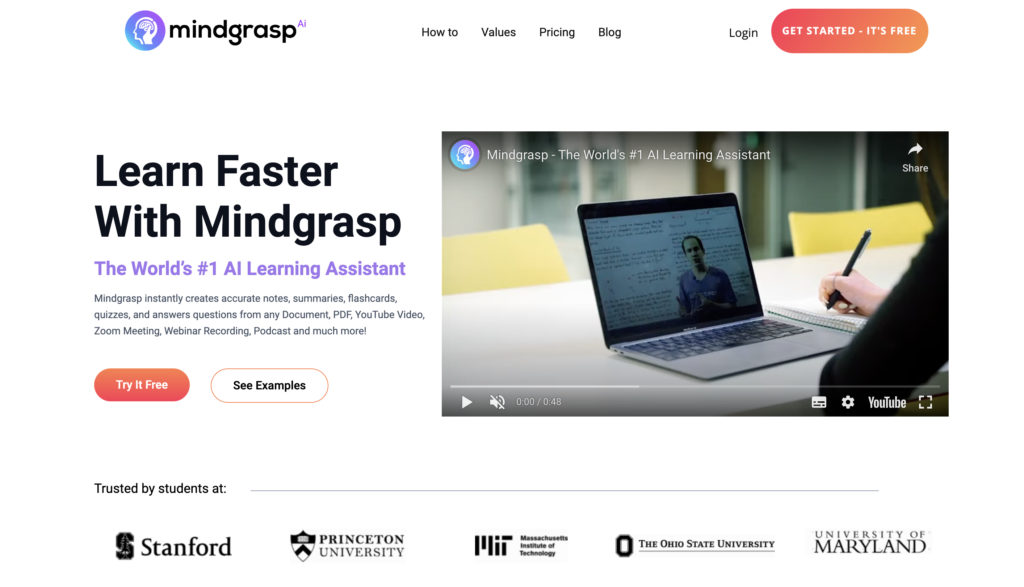 Mindgrasp is an AI-powered education assistant that simplifies note-taking and information retrieval tasks. This versatile tool can generate accurate notes and provide answers to questions from a wide range of sources, including documents, PDFs, YouTube videos, Zoom meetings, webinars, and podcasts.
Key features of Mindgrasp include its ability to analyze various forms of information, offer quick and precise note generation, and efficiently extract answers from the content in question.
Users can benefit from Mindgrasp in various use cases, such as saving time by obtaining concise notes from documents and videos, effortlessly acquiring answers to questions without manual searching, and enhancing comprehension and retention of key points through access to brief and precise notes.
The tool is available on iOS devices and caters to students, professionals, and avid readers. It has garnered popularity and trust, being used by over 40 universities and K-12 institutions across the US.
With its user-friendly interface and advanced AI capabilities, Mindgrasp is the ultimate solution for users looking to boost productivity and understanding by creating precise notes and answers from a diverse range of content sources.
Mindgrasp offers pricing plans starting at $6.99 per month, making it an accessible and valuable tool for individuals seeking efficient note-taking and information retrieval solutions.