Unlock Academic Excellence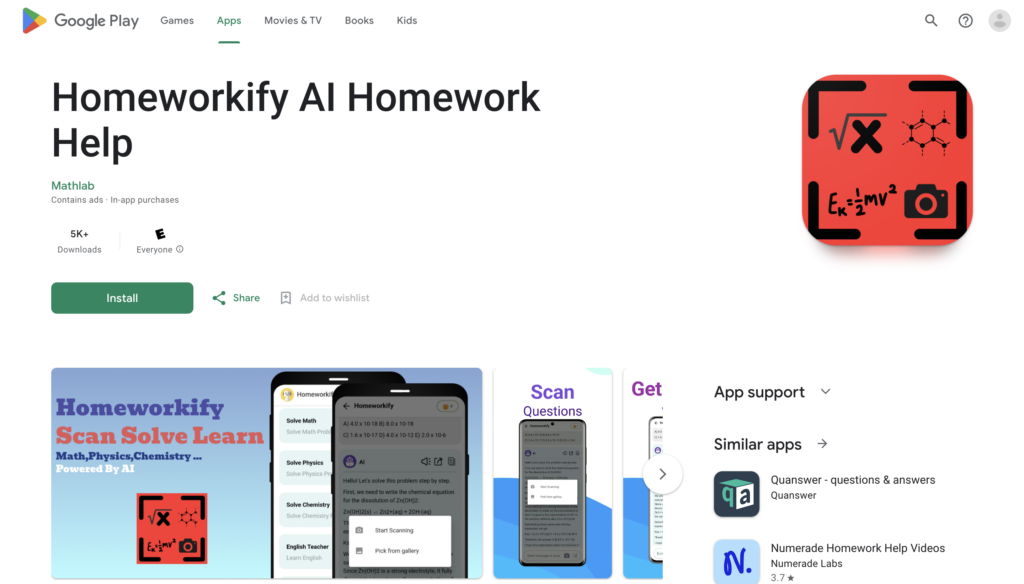 Homeworkify is an AI-powered homework assistant app designed to help students with their academic assignments. It offers a Homework Solver for subjects like math, science, physics and history. The app's AI teacher provides interactive learning, detailed feedback, and test preparation for language proficiency exams.
It includes an Essay Assistant for guiding students through the writing process and a Study Planner for personalized study schedules. Users can upgrade to Homeworkify Premium for live one-on-one tutoring with expert AI tutors.
The app is accessible on Android and iOS devices, emphasizing responsible usage and data privacy. It aims to provide a user-friendly tool for students to excel academically. The app offers an array of features, including a math problem scanner, a vast library of practice problems, a question-and-answer forum, and an interactive learning experience.
Homeworkify offers free and paid plans, with the Premium plan providing live tutoring sessions. However, some users have pointed out limitations, such as coverage of limited subjects, over-reliance on AI, and occasional inaccuracies in solutions. The cost of the paid plans may also pose a financial burden for some users.
Overall, Homeworkify is an innovative educational platform leveraging AI to enhance the learning experience for students across different subjects and age groups. Users can use it to complement their own efforts and actively engage in their academic journey.