Transform Photos into Professional Designs with AI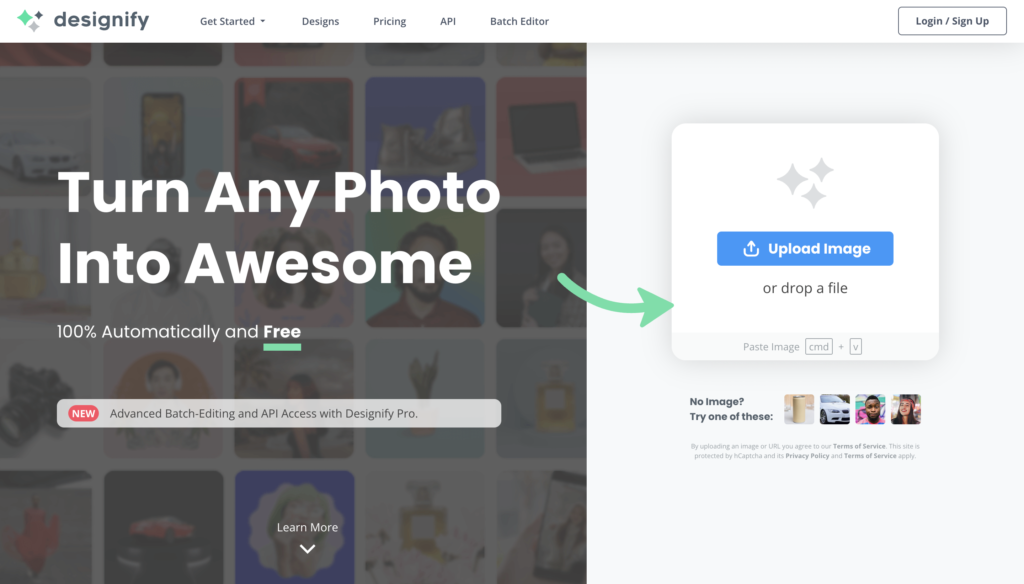 Designify is an AI-powered design tool that effortlessly turns any photo into a professional high-quality image. Utilizing cutting-edge visual AIs, it can remove backgrounds, enhance colors, adjust shadows, and more, resulting in stunning and polished designs.
Ideal for e-commerce product photos, marketing campaigns, and car dealership images, Designify's smart editor allows users to customize their designs by adding logos, additional images, and adjusting shadows and colors.
For even more automation, Designify Pro offers API access and batch-editing capabilities. Users can integrate automatic design editing into their websites, apps, or workflows, streamlining their creative processes.
With a lifetime price guarantee and regular feature updates, Designify ensures a seamless and cost-effective experience for its users.
Using Designify is simple – select any image, and let the AI-powered tools automatically remove backgrounds, enhance colors, and adjust shadows. You can further customize your designs by adding logos, images, or adjusting shadows manually. The resulting designs are professional and high-quality, ready to be saved, downloaded, or shared instantly.
With its intuitive interface and powerful AI capabilities, it's an excellent choice for enhancing visual content creation and adding a touch of professionalism to various projects.